2019 Chicago Finalists

Outstanding Social Services/CBO: Brave Space Allia
Brave Space Alliance
Activist and Community Based Organization
Brave Space Alliance is the first Black-led, trans-led LGBTQ Center located on the South Side of Chicago, and designed to create and provide affirming and culturally competent services for the entire LGBTQ community of Chicago. BSA is a vehicle to empower and elevate queer and trans voices, particularly those belonging to queer and trans people of color, to allow our communities a seat at the table on key decision making processes that impact the LGBTQ community of Chicago at large.
Visit website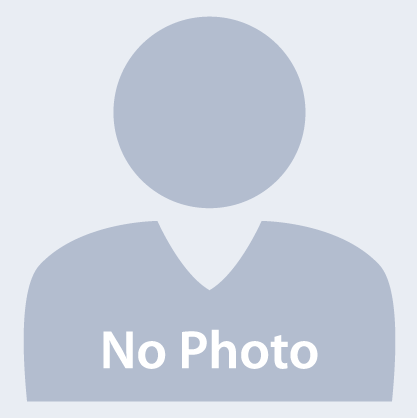 Special Recognition Award
Gene Siskel Film Center of the School of the Art Institute of Chicago
Film Producer
Since 1972, the Gene Siskel Film Center of the School of the Art Institute of Chicago has presented critically acclaimed film programming annually with over 1,500 screenings and 200 filmmaker appearances to an audience that has grown to 100,000. The Film Center was renamed the Gene Siskel Film Center in 2000 after the late, nationally celebrated film critic, Gene Siskel. The Film Center's programming includes monthly series and annual film festivals like the Black Harvest Film Festival which will celebrate its 25th anniversary August 3-29, 2019. The Film Center's most vibrant annual showcase, Black Harvest is the Midwest's largest- and longest-running Black film festival featuring provocative films that tell stories, spark lively discussions, and address issues relating to the experiences from the African diaspora. Black Harvest features Chicago premieres, filmmaker appearances, panel discussions, and special events. Presented are over 50 features, documentaries, and shorts, including a number connected to Chicago, affirming the city's role as a vital center for independent filmmaking. Black Harvest supports the Film Center's ongoing mission to present inclusive and insightful programming.
Visit website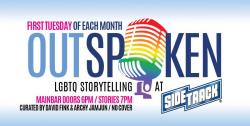 Outstanding Spoken Word
OUTspoken!
Performer
Archy Jamjun is the curator of OUTspoken! LGBTQ stories at Sidetrack, which occurs the first Tuesday of each month, and is honored to accept this award on behalf of the Outspoken! team. He has won The Moth Grand Slam twice and will be published by Barrel House this summer.
Future Leaders / Outstanding Millennial Award
Ka'riel Gaiter
Activist
Ka'riel Gaither is a millennial extraordinaire. Mr.Gaiter is a Community Engagement Coordinator for Youth Empowerment Performance Project.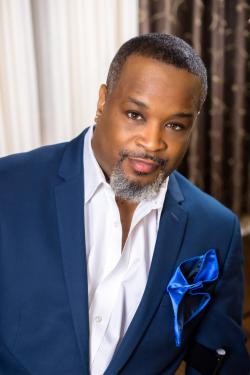 Outstanding Service, Male
Antonio V. King
Activist
Antonio King is a Chicago native and serves as Public Health Administrator/LGBTQ Outreach Liaison with The Chicago Department of Public Health. Antonio has over 20 years of experience in HIV/AIDS health education and prevention beginning as a volunteer in the late 80's with Chicago area community based organizations. Antonio has resided in various cities including: Chicago, IL, New York City, NY, Memphis, TN and Nashville, TN, and has served diligently in various capacities of LGBT Program management, Health Education & Outreach and LGBTQ At-Risk Youth Advocacy. Antonio studied at DePaul University and is currently enrolled at McCormick Theological Seminary. Antonio has served as a sponsor, promoter or volunteer with various organizations, advisory boards and Board of Directors such as: Memphis PRIDE, What's TEA Trans Group, Chicago Pride, Chicago Rocks Committee, The Continental Pageantry System, Chicago Black Gay Men's Caucus (CBGMC) and Illinois Marriage Equality. He has served as the co-chair of the Trinity United Church of Christ LGBT Ministry and currently co-chairs the Meningitis Advisory Group for Information (MAGI) with the Chicago Department of Public Health.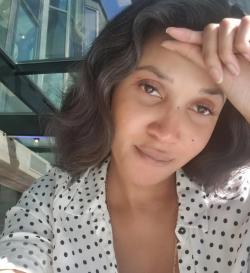 Outstanding Service, Transgender
Channyn Lynne Parker
Activist
Channyn Lynne Parker is a Transgender advocate, public speaker, community-centric leader and Manager of External Relations for Howard Brown Health Center. Prior to her current role, Channyn served as manager of The Broadway Youth Center's, Youth Development Program, and manager of Chicago House Social Service Agency's, TransLife Project (2017). Channyn, is the first openly transgender woman to work in the Cook County Dept. of Corrections, working with populations in protective custody. Inaugural Trans 100 awardee (2013). White House speaker, National HIV/AIDS Strategy (2015). Chicago Women's March speaker (2017, 2018). Recipient of the Henrietta Lacks award, Women in Health in Chicago (2018) and Equality Illinois prestigious, Freedom Award (2019). Channyn, is quoted as saying, "Equality is the firmest pillar upon which human value stands. If I am named amongst those who are ambitious, and maybe even crazy enough to believe that we, somehow through our actions can leave this world a place. If I have played some small part in reducing the burden of injustice, then I have lived a life well served."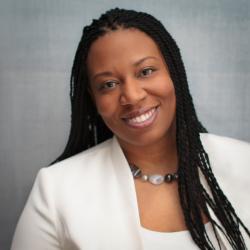 Outstanding Service, Female
Imani Rupert-Gordon
Activist
For over 15 years Imani Rupert-Gordon has worked to advance social justice efforts by working in higher education, social work, and nonprofit management. Imani Rupert-Gordon serves as the Executive Director of Affinity Community Services. Affinity is a social justice organization that works to support the entire LGBTQ+ community, with an emphasis on Black LGBTQ+ women. Imani has delivered presentations and keynote addresses on topics of intersectionality and diversity and inclusion, as well as issues pertaining to LGBTQ+ youth, LGBTQ+ older adults. In addition, Imani serves on the Illinois State Treasurer's LGBT Advisory Council; the governing board of United Way of Metropolitan Chicago's United Pride Executive committee. Most recently, Imani was selected to serve as a member of the Democratic Party of Illinois Delegate Selection Affirmative Action Committee for the 2020 Presidential election. Previously, Imani served as the Director of the Broadway Youth Center (BYC), part of Howard Brown Health. There she worked with LGBTQ+ youth experiencing homelessness and housing instability. During her tenure, Imani led an advisory board that made recommendations for the new permanent location and future for BYC. Additionally, under her leadership, the BYC saw an expansion of services and an increase in the number of participants served. Prior to coming to Chicago, Imani worked for 8 years at the University of California, Santa Cruz. There, she served as a lecturer and administrator. She was also the founder of the Social Fiction Conference. This conference continues to create a forum that allow students dismantle biases and examine issues of social justice through science fiction, gaming and fantasy. Imani holds a Bachelor's degree in Sociology from the University of California, Santa Barbara, and a Master's degree from the University of Chicago, School of Social Service Administration.