2018 National Finalists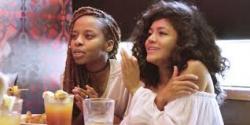 Outstanding Webseries
Brown Girls
Film Producer
Brown Girls is an American comedy web series created by Fatimah Asgher and Sam Bailey It follows two friends, Leila and Patricia, who pursue their dreams in Chicago. Two women of color, a queer Pakistani-American writer and an African -American musician, lean on each other to get through the difficulties of their mid-twenties.
HBO is adapting Brown Girls, another hit web series, for television.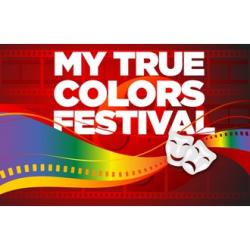 Artistic Expression
My True Colors Festival
Theatre Crew
We humbly and gratefully accept the Esteem Award for Artistic Expression. Since our inception in 2015, we have used our programming to shine a spotlight on individuals who have been invisiblized and marginalized because of race, gender, identity, religion, nationality, social status, able-bodyism, and/or sexual orientation. My True Colors Festival supports multicultural, multidisciplinary LGBTQIA+ artists. While polarizing groups and politicians are trying to ban their presence and deny their very existence, our festival will continue to strive to provide LGBTQIA+ communities a welcoming, encouraging and celebratory safe space. Thank you for this recognition.
— Carolyn M. Brown, Co-Founder & Executive Director
Visit website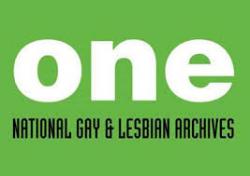 Institutional Award
One Archives Foundation, Inc.
June 30, 2018
ONE Archives at the University of Southern California Libraries and its independent community partner the ONE Archives Foundation, Inc. are grateful to receive and share the Institutional Award with our colleagues who are doing important work across Chicago and the United States to support African American LGBTQ communities. The ONE Archives at the USC Libraries is the largest LGBTQ Archive in the world with over 3,000,000 items. ONE's collections chronicle the earliest history of the queer movement in the United States and have been instrumental in many of the most seminal works in American LGBTQ history. ONE Archives serves, students, researchers, historians and the LGBTQ community to help protect ensure the future of our shared histories. The ONE Archives Foundation is the independent community partner of the ONE Archives at the Libraries, and promotes this resource cultural and educational programs that connect the rich histories of LGBTQ communities to the continual fight for equal rights and visibility. The ONE Archives Foundation's growing key initiatives include:
? Youth Ambassadors for Queer History: This new initiative launched in 2018 provides mentorship and professional training to a core group of high school student leaders from the greater Los Angeles area. Students will meet over eight months for scholarly guest lectures, field trips to significant local LGBTQ historical sites, and hands-on research projects as they document the histories of LGBTQ communities of color in Los Angeles. Their research will be shared nationally in schools and community organizations through a series of history panels produced by the ONE Archives Foundation.
? Teacher Symposiums: The ONE Archives Foundation, in partnership with community organizations, organizes high school teacher trainings on best practices for incorporating LGBTQ history inside the classroom.
? LGBTQ Research Fellowship Program: Initiated in 2018, the fellowship program offers financial support and access to scholars engaged in research at the ONE Archives at the USC Libraries. Exploring diverse topics from Queer Visions of the Black Past: Black Gay and Lesbian Cultural Politics, 1970-1989, to transational AIDS activism, the nine selected fellows will share their findings in 2019.
? Exhibition Programs: Our exhibitions seek to educate the broader public about the queer past and current issues facing the LGBTQ community. Our current exhibition, Lost & Found: Safer Sex Activism highlights the tactics of previous generations to affirm and inspire contemporary efforts to end the ongoing AIDS crisis. While it is rarely the topic of headline news, HIV/AIDS is still a pervasive issue in the U.S., especially in communities of color. Lost & Found shows that the fight in the 1980s and 1990s to protect one another is a fight that has not ended. We are thrilled celebrate the persistence of those doing important work with and alongside African American LGBTQ communities here in Chicago and throughout the United States.
Visit website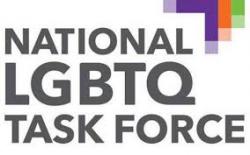 Outstanding Social Services/CBO
The National LGBTQ Task Force
Activist
The National LGBTQ Task Force advances full freedom, justice and equality for LGBTQ people. We're building a future where everyone is free to be themselves in every aspect of their lives. Today, despite all the progress we've made to end discrimination, millions of LGBTQ people face barriers in every aspect of their lives: in housing employment, healthcare, retirement, and basic human rights. These barriers must go. That's why the Task Force is training and mobilizing millions of activists across our nation to deliver a world where you can be you. We are the country's oldest national LGBTQ advocacy group in 1973. Some of you remember it well and some of you had not been born yet. Most states had anti-sodomy laws on the books — and enforced them. That's what the Stonewall raid was all about. Besides having laws against it, being lesbian or gay had a profound stigma and homosexuality was still considered a mental illness. It was common for parents to send their child to a mental institution after finding out the child was gay. The founding members of the Task Force, including Dr. Howard Brown, Martin Duberman, Barbara Gittings, Ron Gold, Frank Kameny, Nathalie Rockhill and Bruce Voeller, knew it was time to create change on a national level. October of 1973 in New York City, the National Gay Task Force was started, then transforming to the National Gay and Lesbian Task Force. And today, we're the National LGBTQ Task Force.
Visit website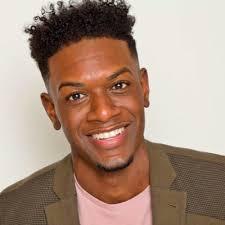 Outstanding Newspaper/News Website Reporter
Gerren Keith Gaynor
Writer, Author
Outstanding Newspaper/News Website Reporter or Columnist
Gerren Keith Gaynor, Journalist. Gaynor is currently Homepage Editor at Fox News digital. He is formerly the Homepage/Opinion Editor and Digital Host for theGrio.com. He has been published in the New York Times, ESSENCE magazine, EBONY.com, and other publications.
Artistic Expression Spoken Word
Jessica Holter
Performer
Jessica Holter, Orator and Activist. Jessica Holter is best known as founder of The Punany Poets. She created The Punany Poets in 1995 after the untimely death of Eric "Eazy?E" Wright of AIDS. Her theater group, The Punany Poets, has appeared on HBO's Real Sex, Black Entertainment Television, Playboy TV, London's Channel 5 and Cinemax.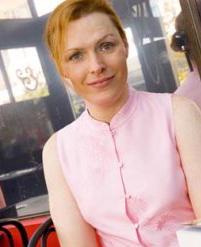 Outstanding Service, Transgender: National
Christina Kahrl
Writer
PrideIndex.com honors Christina Karhl. Christina Kahrl, is a writer and activist. Ms. Karhl is currently writing and editing for ESPN.com. She is an avid activist on civil rights issues for the transgender community.
Visit website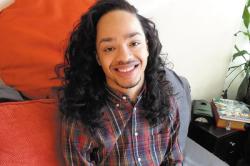 Future Leaders/Outstanding Millennial Award
D'Ontace Keyes
Activist
Future Leaders/Outstanding Millennial Award: National
D'Ontace Keyes is an artist, philanthropist, visionary, and creative. PrideIndex.com honors Mr. Keyes for his work on behalf of Youth Pride Center, Philadelphia FIGHT, UArts, Harlem United, Center for Black Equity,and Mobilizing Our Brothers Initiative (MOBI). Mr. Keyes recently returned to his hometown. He currently works for the AIDS Foundation of Chicago.
Visit website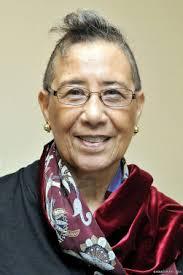 Outstanding Service, Female: National
Wilhemenia Perry
Activist
Dr. Wilhelmina Perry is a community and social work educator, spiritual leader, homeless youth and marriage equality advocate, and author. She has co-founder several organizations including the LGBT Faith Leaders of African Descent, Circle of Life Celebration and Pride Memorial, the Black and Latino LGBT Coalition.
Visit website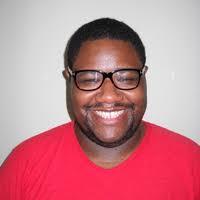 Outstanding Service, Male
Dr. Eric Prichard
Author
Eric Darnell Pritchard is an assistant professor of English at the University of Illinois at Urbana-Champaign. He writes and teaches about literacy, rhetoric and their intersections with fashion, beauty, popular culture, identity, and power.