2011 National Finalist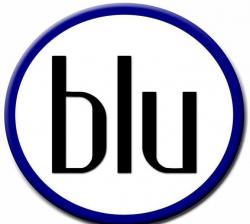 Promoters of the Year, Female: National
Black Lesbians United (BLU)
Businessperson
Founded in 2009
Mission: To celebrate our lives as women of African descent, who love other women. Women were drawn here from throughout the US, and internationally to experience the love, the joy, the wisdom, the songs and the dance that is unique to our lives. We rejoiced our shared experience and celebrated our differences.
This October, we will come together, and again transform our 120 private wooded acre retreat into our own nurturing, loving, supportive, understanding, Sistahspace.
Your "all-inclusive" registration includes five delicious meals, which are lovingly served family style in our SistahCentral communal space. The meals are a place to replenish your body as well as your soul... the experience of hundreds of us breaking bread together is one that you will not soon forget.
Visit website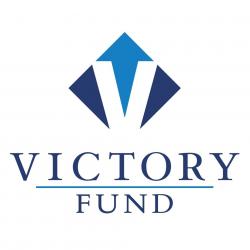 Institutional Award: National
LGBTQ Victory Fund (formerly the Gay & Lesbian Victory Fund)
Politician
LGBTQ Victory Fund (formerly the Gay & Lesbian Victory Fund) works to elect LGBT leaders to public office for one simple reason. They change America's politics.
Lesbian, gay, bisexual and transgender office holders are our clearest and most convincing champions for true equality. As leaders in government, they become the face and voice of a community. They challenge the lies of extremists and speak authentically about themselves, their families and their community.
"For more than 20 years, the Victory Fund and our supporters have worked to expand authentic LGBT voices in government. Ensuring that those voices also reflect the true diversity within the LGBT community is a top priority of our organization, so we are grateful for this recognition of our work."
Best Denis Dison, VP of Communications Gay & Lesbian Victory Fund and Leadership Institute
Visit website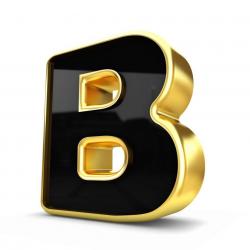 Outstanding Website
LoveBScott.com
Writer
The androgynous beauty is best known for his highly popular YouTube video blogs and website lovebscott.com. From his one-of-a-kind interviews with celebrities such as Mariah Carey, Chaka Khan, Jordin Sparks, Ne-Yo, and Ashanti, to appearances on "The Tyra Banks Show," Oxygen's "Hair Battle Spectacular" and Jamie Foxx's Sirius/XM station "The Foxxhole," B. Scott has his finger on the pulse of all things fabulous and splendiferously divine.
Visit website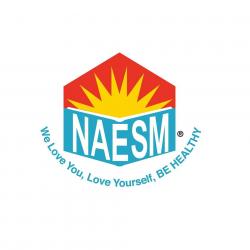 Outstanding Social Services/CBO: National
National AIDS Education & Services for Minorities (NAESM)
Activist
The mission of NAESM is to provide national and local leadership to address the myriad of health and wellness issues confronted by black gay men through advocacy, services, and education.
Since 1990, NAESM strives and successfully provides quality services to African Americans who are at high-risk for HIV infection or transmission and who are often underserved or uninsured. What started as a local community outreach effort to help bring awareness of HIV/AIDS to African Americans in metro-Atlanta has now grown into a multiservice service organization that reaches more than 2,800 people annually, which does not include the 10,000+ individuals reached by street and community outreach. We provided leadership and sponsorship of the first national forum of organizations focusing on the health of gay men of color. As a fearless pioneer we encouraged dialogue regarding HIV among AA gay men and the responsibility of gay men of color to generate strategies to reduce both the rates of infection and to eliminate the stigma associated with the disease. Now in its eight year, the National African American MSM Leadership Conference on HIV/AIDS and other Health Disparities provides skills building workshops to prepare and encourage African American gay men to take leadership roles in prevention and care research, program planning, and advocacy.
Agency Programs: The major programs at NAESM are (1) health education, prevention, and awareness; (2) capacity building assistance for community planning groups and agencies that provide services to AA MSM; (3) a youth drop in center; (4) support services; and (5) renewed housing program. Each of these programs have been recognized for great achievements including providing HIV testing to nearly 2,500 in the last two years, which is more than twice the projected number of clients. In 2007, NAESM was praised and is supported by the Centers for Disease Control and Prevention (CDC) for its initiative in documenting strategies that health departments can use to improve services within their jurisdictions. And after its first year of operation in April 2008, DaCRIBB youth center (which stands for Creating Responsible Intelligent Black Brothers), became a staple program for young African American gay and bisexual men in Atlanta and reached more than 450 persons!
Visit website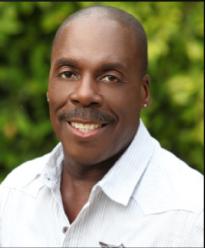 Outstanding Podcast or Web series — NoMoreDo
NoMoreDownLow.tv
Writer
The web series NoMoreDownLow.TV launched its premiere episode on National Coming Out Day, October 11, 2010, featuring interviews with Wanda Sykes, Actor Wilson Cruz, , Photographer Duane Cramer among other members of the African American lesbian, gay, bisexual and transgender (LGBT) community. Co-hosted Kendell Hogan and Janora McDuffie, NoMoreDownLow.TV is a groundbreaking, one-of a-kind, monthly, lifestyle and entertainment series dedicated to dispelling myths and stereotypes about same gender-loving people in the African American community. Watch the episode at http://www.NoMoreDownLow.tv. Interestingly, on Thursday, just before launching, Oprah interviewed J. L. King, who wrote the best-selling book "On the Down Low: A Journey into the Lives of 'Straight' Black Men Who Sleep With Men." He originally introduced the term, the "down low," to mainstream America on The Oprah Winfrey Show in 2004.
Executive producer of NoMoreDownLow.TV, Earnest Winborne said he named the series "No More Down Low" as a response to the negative implications King's book had on the black gay community. "Our show will put a real face on same gender loving people who are traditionally overlooked by the mainstream media. We'll feature people who are open and honest about who they are and those who are contributing to their communities in the fields of entertainment, sports, politics, health, music, and social activism." NoMoreDownLow.TV segments are told from an African American LGBT point of view. It will show that you can live a successful life — out of the closet — at work, at home and even in a church.
NoMoreDownLow.TV is a production of Winborne Entertainment Group headed by Earnest Winborne, a 32-year veteran television producer and director. He has worked as an associate producer with "The Oprah Winfrey Show" and as producer and field director for "The View." For the last 15-years, Winborne has covered the red-carpets events for "Extra", "Access Hollywood" and "E! News."
Executive producer of NoMoreDownLow.TV, Earnest Winborne is pictured
Visit website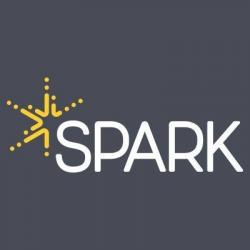 Special Recognition: National
SPARK
Businessperson
Spark is a national organization that provides life-changing apprenticeships to middle school students from disadvantaged communities in an effort to empower them to succeed in their education and beyond. 30% of students in the United States drop out of high school every year, averaging 7,000 every day. Among students in the highest need neighborhoods across the United States, the dropout rate exceeds 50%. This is one of the greatest social justice issues of our time. Spark addresses the dropout crisis by connecting volunteer professionals with underserved youth in workplace apprenticeships to "spark" their potential. Students identify a "dream job," and Spark matches that student with a mentor doing that job. These apprenticeships are complemented by a Leadership Class, which helps students connect apprenticeship learning to school. As students explore the school-to-career connection, they build skills critical for academic success, gain a strong appreciation for the relevance of their education, and become motivated to work hard to achieve their dreams. Spark has operated programs in the San Francisco Bay Area since 2005, in LA since 2010, and we are excited to launch programs in Chicago this fall. We are grateful for this honor and hope that it will inspire more people and companies to get involved with our work. For more information, visit www.sparkprogram.org!
Visit website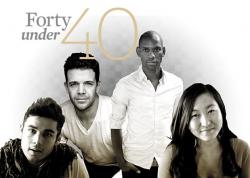 Outstanding Magazine Story or Feature: National
The Advocate magazine "Forty Under 40"
Writer
The Advocate magazine "Forty Under 40"
Two and a half years before the Stonewall Riots, in the first minutes of New Year's Day 1967, Los Angeles police officers stormed the tiny Black Cat bar on Sunset Boulevard. Many of the establishment's gay patrons were beaten or arrested by the LAPD—two men were ultimately convicted for kissing and listed as sex offenders by the state of California—and a riot broke out in the bar's tranquil neighborhood of Silver Lake.
That night's events galvanized L.A.'s gay community, including Richard Mitch and Bill Rau, two men who soon joined a local Pride organization and turned the group's newsletter into a publication available to all—the first issue, dated September 1967, was titled The Los Angeles Advocate. In the 44 years since, the magazine has not only gone national, glossy, and online, but also expanded its editorial range to cover issues affecting LGBT people everywhere, from Utah to Uganda.
The editors of The Advocate work hard to showcase the diversity of our community. When Washington, D.C., officially legalized marriage equality in March 2010, we chronicled the jubilant couples of color who effectively changed the face of gay marriage from one that was depicted by the mainstream media as mostly male and almost exclusively white.
In our Forty Under 40 feature being honored by the Esteem Awards, we highlighted people like Daphne Arthur, a Venezuelan-born artist and sculptor making waves in New York City, and Ravi Perry, a brilliant professor of history at Worcester, Mass.'s Clark University and the out president of Worcester's NAACP chapter.
We sincerely thank you for our Esteem Award and will take the honor as a directive to continue telling the stories of all LGBT people.
Visit website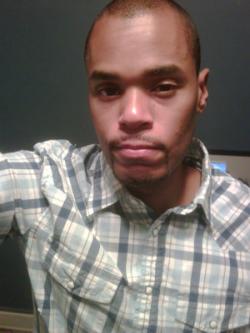 Outstanding Blog
TheCynicalOnes.com by Michael Arceneaux
Writer
Michael Arceneaux is a Houston-bred, Howard-educated freelance writer and blogger currently based in Los Angeles. While he was a student at Howard University he took on a number of internships spanning difference facets of the media. These includes stints at Radio One, C-SPAN, the now-defunct Blender magazine, and MTV News Online. And shortly before graduating college Michael also took part in a comedy-writing program founded by Chris Rock and sponsored by Comedy Central. Since graduation Michael has worked as a freelance writer where he was written pieces on pop culture, music, television, politics, race, culture, and sexuality. As a blogger for the Washington Post's The Root, Michael helmed "The Recession Diaries," which chronicled the financial crisis from the black perspective. Michael has also penned several others essays for the site, covering subjects like the suicide deaths of two nine-year-olds faced with gay bullying, how reactions to hip-hop concubines and dances point to lingering black elitism, and which members of his race he'd like to trade off for new models in a Dave Chappelle inspired racial draft. Similarly, Michael worked as columnist for Aol News and currently serves as a regular contributor to NBC News' The Grio. Michael has also contributed to BET.com, TV One Online, Essence.com, VIBE, Pop Matters, XXL, Comedy Central Online, MSN's Wonder Wall, among others. But, you can find Michael in his most natural state on his Web site, The Cynical Ones. Originally intended to solely serve as just another means of honing his craft, The Cynical Ones has morphed into a humor blog filled with commentary on politics, pop culture, and personal anecdotes — netting one million hits since its 2005 inception. So what if TMZ and CNN get that in a day? It still means a whole lot to him.
Visit website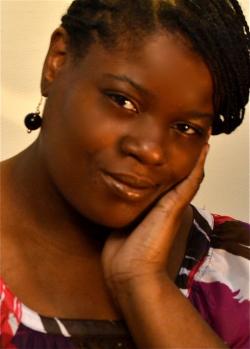 Outstanding Service, Female: National
Angel L. Brown-Ross
Film Producer
Outstanding Service, Female: National — Angel L. Brown-Ross, Executive Director of Queer Black Cinema Institute (New York)
Angel L. Brown is an accomplished curator and has spoken, sat on and/or moderated many panels and juries from Frameline to Newfest (some of the oldest LGBT film festivals in the United States.) Queer Black Cinema International Festival, created by Angel L. Brown in 2008 is an Avant-garde film festival that will bring you the best films about the Black LGBT experience from around the world. The four-day festival consists of showcasing the work of both gay and straight award-winning filmmakers of African descent ground-breaking films. The festival also includes industry base panel discussions and workshops, great networking social events and parties, closing with a prestigious Award ceremony, honoring officially selected film makers.
The mission of the festival is to provide a platform for both gay and straight filmmakers of African Descent to present their work about the Black LGBT experience from around the world. We aim to provide solid networking opportunities connecting major resource organizations, major industry professionals with the indie artist. We aim to enlighten, educate and entertain our audience with socially conscious films while providing an open forum for the community both gay and straight to discuss various issues dealing with the Black community and beyond in a safe environment.
The Annual film festival takes place mid October in NYC. This year we will be celebrating the 5th Year Anniversary of Queer Black Cinema Institute. A photo exhibition with 500 pictures and video is in the works to commemorate the organization community service.
QBC Int'l Film Festival is an entity of Queer Black Cinema Institute(formerly QBC Film Series, New York's first and only Black LGBTQ monthly micro-cinema.) Since the 2006 launch of the film series, the organization has expanded into several projects created by Angel L. Brown now under the umbrella of Queer Black Cinema Institute: QBC College Film Tour,traveling film exhibition; Just|BE: The Black Gay Erotica 72 hour Poetry & Film Competition on HIV/AIDS prevention/ awareness and Fades Of Black Women Film Showcase, honoring Black Lesbians Women Filmmakers and QBC TV Network where we interview pioneers such as Cheryl Dunye and DRED. For more info on the project including volunteering, interning or donating log on to: qbcfilmseries@yahoogroups.com www.queerblackcinema.org |www.twitter.com/qbcfilmfest |www.youtube.com/qbctv
Visit website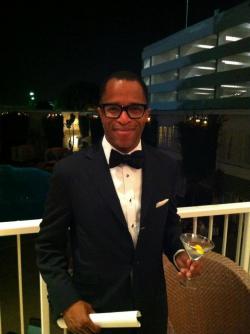 Outstanding Newspaper Reporter Columnist: National
Jonathan Capehart
Writer
Outstanding Newspaper Reporter or Columnist: National Jonathan Capehart of The Washington Post
Pulitzer Prize-winning journalist Jonathan Capehart has been a member of the editorial board of The Washington Post since 2007. He is an MSNBC Contributor ("Morning Joe," "The Dylan Ratigan Show" and near daily presence on MSNBC dayside) and has been a member of the Reporters Roundtable on ABC News's "This Week with George Stephanopolous," and substitute host on "The Brian Lehrer Show" and "The Leonard Lopate Show" on WNYC. Capehart was deputy editorial page editor of the New York Daily News from 2002 to 2004, and served on that paper's editorial board from 1993 to 2000. In 1999, his 16-month editorial campaign to save the famed Apollo Theatre in Harlem earned him and the board the Pulitzer Prize for Editorial Writing. Capehart left the Daily News in July 2000 to become the national affairs columnist at Bloomberg News, and took a leave from this position in February 2001 to serve as a policy advisor to Michael Bloomberg in his first successful campaign for New York City mayor.
Visit website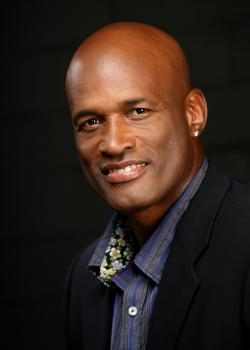 Artistic Expression : National
Kenny Leon
Theatre Producer
Kenny Leon, Artistic Director of True Colors Theatre
Julia Hansen Award winner and Tony nominated director; Kenny Leon is one of the most acclaimed directors in contemporary American theatre. In 2010, his hit Broadway production of Fences garnered 10 Tony Nominations including Best Director and won the Tony Award for Best Revival of a Play, Best Actor and Best Actress. Past Broadway credits include Radio Golf, Gem of the Ocean and the Tony-winning revival of Lorraine Hansbury's A Raisin in the Sun. Mr. Leon was nominated for Best Director by the Directors Guild of America for the television film of 'A Raisin in the Sun' which also received Emmy and Golden Globe nominations and won 3 NAACP Image Awards. Prior to founding Kenny Leon's True Colors Theatre Company, he served 11 years as Artistic Director of the Alliance Theatre, where he produced the premieres of Disney's Elaborate Lives: The Legend of Aida, Pearl Cleage's Blues for an Alabama Sky and Alfred Uhry's The Last Night of Ballyhoo. Other directorial credits include Toni Morrison's opera Margaret Garner, the world premiere of Flashdance: The Musical, Alicia Keys' "As I Am" worldwide tour and the August Wilson Century Cycle at the Kennedy Center, for which he was Artistic Director. He's directed extensively around the United States including Chicago's Goodman Theatre, Boston's Huntington Theatre, Baltimore's Center Stage, Los Angeles' Center Theatre Group and New York's Public Theatre. This past fall, Mr. Leon directed the world premiere of Marcus Gardley's Every Tongue Confess starring Phylicia Rashad at Arena Stage in D.C. He will return to Broadway in 2011 to direct Katori Hall's The Mountaintop starring Samuel L. Jackson and will direct the feature films Babylon and Cotton later this summer. He has also directed episodes of Private Practice for ABC and Ghost Whisperer for CBS.
Visit website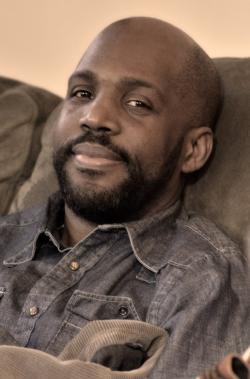 Outstanding Service, Male: National
A. Nzere Kwabena (formerly Curtis Lipscomb)
Activist
A long-time resident of Detroit, A. Nzere Kwabena (formerly Curtis Lipscomb) has long remained active in community relations. Kwabena has been involved with numerous non-profit organizations for over fifteen years; with a particular involvement with organizations tailored in advocacy for the lesbian, gay, bi-attractional and transgender (LGBT) community. Most recently, Kwabena has successfully led the board of directors of LGBT Detroit, in board development training over a two-year period, with funds awarded from Arcus Foundation and The Community Foundation of Southeast Michigan. - Founder and Executive Director - LGBT Detroit, (formerly KICK The Agency for LGBT African Americans) - July 2003 Present LGBT Detroit is a member-supported 501(c)(3) Michigan non-profit. Its mission is to bring awareness of and support to Detroit's dynamic LGBT culture through education and advocacy with integrity and pride. A board of eight volunteer members, who identify as LGBT persons, creates and operates free educational and advocacy programs, activities and services. - Co-founder of DBGPride, Inc (presently Black Pride Society) — July 1996 — July 2003 The Black Pride Society is committed to promoting and nurturing pride among black same gender loving, gay, lesbian, bi-attractional and transgender people of African descent in Southeast Michigan and beyond through the celebration of culture, self-identity and empowerment. Black Pride Society organizes Hotter Than July! (HTJ). HTJ is the oldest black LGBT pride celebration in the Midwest United States. Kwabena last held the position of vice-president, with the primary function of securing funding for the weeklong celebration, in order to provide free access for participants to key events. - Development Director — AIDS Partnership Michigan - 2007 — 2011 - Development Director — AIDS Walk Michigan - 2007 — 2011 A. Nzere Kwabena was the development director for AIDS Partnership Michigan (APM) and AIDS Walk Michigan (AWM). APM is Michigan's largest and the nation's third oldest AIDS service organization with an annual budget of about 2.5 million. APM operates the following: case management, prevention & education, behavioral health, and a federally funded peer-to-peer program. AWM is the nation's only statewide AIDS Walk with sites in eight communities (Grand Rapids, Lansing, Traverse City, Mt. Pleasant, Flint, Ann Arbor and Jackson). In several capacities, Kwabena has been a staff member for both organizations over 10 years.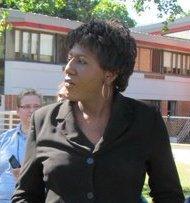 Outstanding Service, Transgender
Monica Roberts
Activist
Giving honor to God, the Esteem Awards distinguished founder, judges, attendees of the awards ceremony, friends and allies
I am pleased, excited and thankful that I am being honored with a 2011 Esteem Award in the Outstanding Service, Transgender - Nationals category and humbly accept it. I just wish I could be in Chicago during this festive Black Pride weekend in person to do so.
When I started my transition in 1994 and the activism part of it with my first Capitol Hill lobbying trip four years later, little did I know or expect that I was beginning a journey that was more than just simply wanting to do something to fight for my human rights as a trans person of African descent and be a role model to others like me.
Along the way I've learned a lot of things about myself, met people around the country and the world that I'm blessed to call my friends who share a common vision of a world in which transpeople have the same codified human rights as everyone else. I've become an iconic figure in the trans community, made some history, and edit a blog that has registered over 2.5 million hits since I started it on New Year's Day 2006.
And because I tell it like it T-I-S is on TransGriot about a lot of subjects, pissed a few people off, too.
Dr. Cornel West has a quote about leadership that I tweaked to better reflect the African descended trans constituency I serve: 'You can't lead trans people if you don't love trans people. You can't save trans people if you don't serve trans people.' I love my people and have been leading and serving them in various capacities for over 15 years But the journey to save them is far from over. I won't rest until my African descended trans brothers and sisters become and feel comfortable enough to believe they are full fledged participants at the African American family table inside and outside our rainbow community.
It's nice any time you receive an award that recognizes you for the work you do on behalf of others. It's even more meaningful when that award comes from your own people
Thank you for honoring me with this 2011 Esteem Award.
Visit website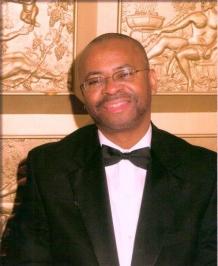 Promoters of the Year, Male: National
James Saunders
Businessperson
Promoters of the Year, Male: National
For the last 30 years the principals of JS Marketing Group, LLC has been bringing unique events to the Gay & Lesbian community in New York City and beyond. From the beginning founder James Saunders has searched for unique venues to present interesting events. It started in a beauty shop in Brooklyn where we would throw parties after the shop closed. We partied all night and closed just in time to clean up so they could open for business. They moved on to the South Oxford Club, an old mansion in Ft. Greene, Brooklyn, where brothers networked and parties. We still get comments about people who went there.
Next came the Octagon in Manhattan and the Brooklyn Cafe. The weekly parties continued but the group wanted more. They planned trips to Panama, Dominican Republic, South Africa, Puerto Rico, Caribbean Islands and most of the Prides.
In 1997, Saunders frustrated by the fact that there was no Black Pride in NYC, Saunders recruited other organizations to put together the first Black Pride event in NYC. When all the other organizations lost interest in the project, Saunders recruited the ZenBizness organization to market and incorporate the organization by forming Black Pride NYC, Inc. The Black Pride event in New York City became a must go to event until 2005 when another non-profit organization with the support of the CDC started a competing event which made it impractical to continue producing the annual event yet the organization still survives. It is a compliment in a sense that the programming that Black Pride NYC started continued with the newer version of Black Pride in NYC.
The next move was to focus on programming for the over 35 crowd that was neglected in the New York market. Since 2001, JS Presents have produced 8 White Party Moonlight Cruises on various luxury yachts in NYC, also was instrumental in promoting the Winter Explosion Getaway, Dominican Island Heat I & II in Santo Domingo, Bahian Heat in Brazil, Nubian Dreams Cruises,The new President´s day weekend event and now the JSMG Vip Select brand. Although, we are in 2011 season of events, heads up on the Ultimate Halloween Caribbean Cruise out of Puerto Rico visiting Barbados, St. Thomas, St. Kitts, St. Lucia and St. Maarten.
Right now the JS Marketing Group is putting together its 2012 season and it is going to be something special. Don't miss out on any of these upcoming events by joining the mailing list today.>Join Our Mailing List.. We never share the list with anyone for any reason. Go to http://JSMGonline.com or http://Umenent.com or Facebook pages.
I am honored to be nominated for the Esteem Award for Promoter of the Year. I do accept this with a sincere thank you. James Saunders
Visit website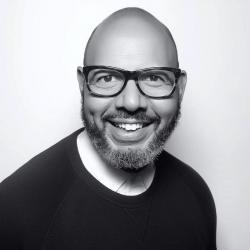 Outstanding Magazine Columnist or Reporter:Nat
Emil Wilbekin
Writer
Outstanding Magazine Columnist or Reporter: National — Emil Wilbekin of Essence.com
Named one of OUT magazine's 100 Most Influential Gay People in 2002, Emil Wilbekin is perhaps best known for his 10-year tenure at Quincy Jones' Vibe magazine where he served as Editor-in-Chief and won a National Magazine Award. His flair for fashion, style, music, and pop culture propelled Wilbekin into the limelight and into the hearts of lesbian, gay, bisexual, and transgender people the world over.
Born in Cincinnati, Ohio in 1968, Wilbekin enrolled in college at Virginia's Hampton University before switching to New York's Columbia University's Graduate School of Journalism. In 2004, Wilbekin would be inducted into the Mass Media Arts Hall of Fame at Hampton University.
Wilbekin's journey on the pathway towards journalism excellence began with writing and editing stories in celebrated news and entertainment magazines, such as: People Magazine, Chicago Tribune, Associated Press, and Metropolitan Home. In 1992, he would join the Vibe team and seven years later, in 1999, he would become Vibe's Editor-in-Chief. Wilbekin would contribute to Vibe until 2004. While working with Vibe, Wilbekin garnered the 2002 National Magazine Award for General Excellence and helped build readership circulation to an estimated 825,000. Wilbekin also became Editorial Director/Vice President of Brand Development for Vibe Ventures where he served as an executive producer for the 1st Annual "Vibe Awards."
In 2005, Wilbekin transitioned over to Marc Ecko Enterprises to become the company's Vice President of Brand Development. He also became the Style Guru at Complex in that same year. Later, in 2008, he would become Editor-in-Chief of GIANT Magazine — an urban entertainment and lifestyle bi-monthly magazine promoting the best of music, film and fashion. He would move on to become Managing Editor of Essence.com in 2009.
Also focused on humanitarian work, Wilbekin serves on the board of directors for the American Society of Magazine Editors (ASME), the Design Industries Fighting AIDS (DIFFA), the Brotherhood SisterSol, 24 Hours for Life, and is a member of the Black AIDS institute. Among his numerous prestigious awards are: Pratt Institute's Creative Spirit Award, the Howard University Entertainment, Sports, and Law Club Media Award, The Anti Violence Project's Courage Award, and The Hetrick Martin Institute's Emory Award.
Visit website