2023 Chicago Finalists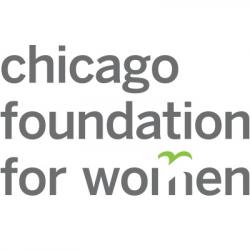 Outstanding Service, Female - Local
Chicago Foundation for Women
Activist
Since 1985, CFW has led the movement to achieve fundamental rights and equal opportunities, investing in women and girls as catalysts in building stronger communities for all.
Visit website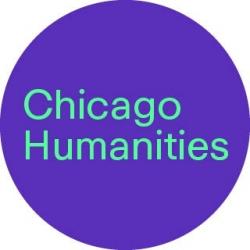 Special Recognition - Local
Chicago Humanities
Activist, Artist
Chicago Humanities connects people to the ideas that shape and define us and promotes the lifelong exploration of what it means to be human. Chicago Humanities fosters curiosity, celebrates creativity, explores the boundaries of contemporary knowledge and culture, and challenges us to see ourselves and the world anew.
Visit website
Outstanding Social Services/CBO - Local
Chicago Urban League
Activist
The Chicago Urban League works to achieve equity for Black families and communities through social and economic empowerment. Our Purpose and Vision Economic and racial equity for Black Chicago.
Visit website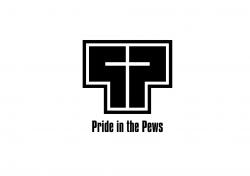 Outstanding Service, Institutional - Local
Pride in The Pews
Activist
Pride in The Pews is a grassroots nationwide nonprofit building bridge and creating solutions that empower the Black LGBTQ+ community to thrive in the pew, the pulpit, and the public square.
Visit website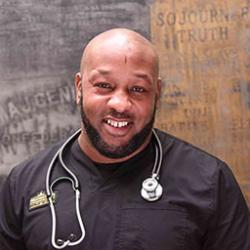 Outstanding Healthcare Professional - Local
Dr. Maurice Brownlee
Activist, Healthcare Professional
Dr. Brownlee is a wellness & health services provider with broad expertise in internal medicine and treating infectious diseases. He is the Chief Wellness Officer & Medical Director of Wellness Homes in Chicago.
Visit website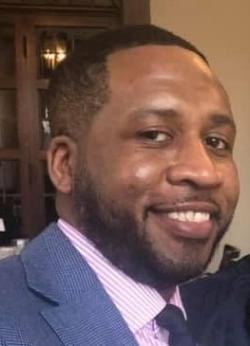 Outstanding Service, Male - Local
Joel D Jackson
Activist
Joel D. Jackson, works in the Office of Diversity, Equity, and Inclusion, part of the Urban Health Initiative at UChicago Medicine. He is the Director of Inclusion and Equity Strategies.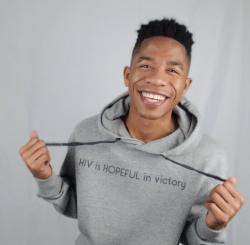 Future Leaders - Local
Dion Alexander McNeal
Activist, Artist
Dion Alexander McNeal is an HIV Advocate, Community Co-Chair, and digital designer. He is the Manager/Founder of Hopeful in Victory LLC.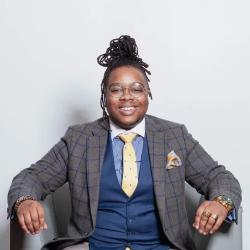 Outstanding Service, Transgender - Local
Jae Rice
Activist
Jae Rice (he/him) is a trans-masculine public figure fighting for the liberation of oppressed communities daily. Jae is the Interim CEO at Brave Space Alliance.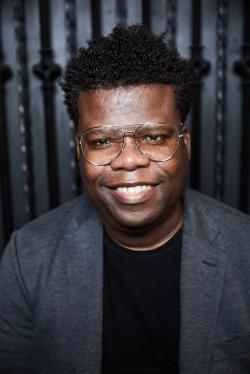 Artistic Expression - Local
avery r. young
Activist, Artist
Chicago's 1st Poet Laureate, interdisciplinary artist and educator avery r. young [him, him, his] is a Leader for a New Chicago 2022 awardee, a Cave Canem fellow and a co-director of The Floating Museum. His poetry and prose have been featured in BreakBeat Poets, Teaching Black, Poetry Magazine and alongside images in photographer Cecil McDonald Jr's, In The Company of Black. He is the composer and librettist for a new commissioned work from The Lyrics Opera of Chicago titled safronia. HIs full length recording tubman. is the soundtrack to his collection of poetry, neckbone: visual verses.
Visit website