2012 National Finalist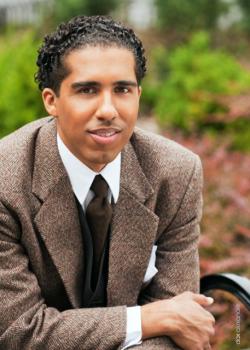 Outstanding Podcast
Clay Cane Live on WWRL 1600AM
Activist
Clay Cane Live on WWRL 1600AM via Equality Pride Radio I am honored to win my second PrideIndex.com Esteem Award for Outstanding Podcaster or Web Series for Clay Cane Live on WWRL 1600AM via Equality Pride Radio. To be on such a legendary New York City radio station every week is an honor and to be recognized for our hard work is extra icing on cake. I do not do this alone, my co-hosts, J'Nara Corbin—who has been with me from the very beginning—and Damion West join me every week. Plus, the entire team at WWRL 1600AM has been fully supportive. In addition, the range of guests from Aubrey O'Day to Chef Roblé Ali to Jackée Harry to Jennifer Holliday has helped the show shine. Most importantly, thank you to the listeners, who follow Clay Cane Live each week. I am so grateful for this platform.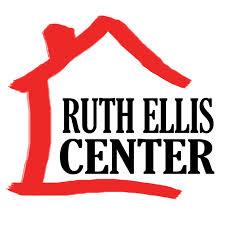 Outstanding Social Services/CBO
The Ruth Ellis Center
Activism
I am Dr. Kofi Adoma from Detroit, a co-founder and board member of the Ruth Ellis Center in Highland Park, Michigan. I'm delighted and humbled to be here to accept the Esteem Award on behalf of the Center. Named after a beloved Detroiter who was born in Springfield, Illinois, the Ruth Ellis Center serves thousands of homeless, runaway, and displaced youth who identify as lesbian, gay, biattractional, transgender, and questioning in Detroit and southeast Michigan. We provide short-term and long-term residential safe space and supportive services. Such services include free counseling, street outreach, a drop-in center, transitional living program, food, clothing, shelter, HIV testing, support groups, and employment and life skills training. The Center is one of three in the country doing this kind of work, and the only one serving a primarily African American clientele. Of the nation's youth homeless population, LGBTQ's make up an alarming 40%. In Michigan, surveys have shown that nearly 9 out of 10 LGBTQ youth experienced verbal harassment and bullying in the past year because of their attraction orientation. Not only that, but LGBTQ youth in general are at high risk for substance abuse, premature school drop-out, pregnancy, STD's, sexual exploitation, institutional neglect and abuse, rejection by family, depression, suicide, and post traumatic stress. We've partnered with other organizations to ensure that Detroit-area youth are protected at school and home, as well as on the streets. Our youth, who we consider the courageous heroes that they are, have a fierce determination. The Center has been fortunate to receive grants to provide our youth with opportunities to develop leadership skills in civic engagement. Previous PrideIndex.com Esteem Award recipient Wanda Sykes has been to our Center to exchange coming out stories with our youth. She plans to return to Detroit for our next fundraiser on September 20th and you are invited to come and support the Center along with her. It is with extreme pride that I accept this distinguished award on behalf of the thousands of youngsters who are in need of our care, protection, and love. We are extremely grateful.
Visit website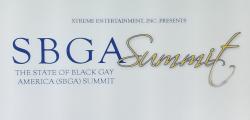 Special Recognition Award
The SBGA Summit
Activist
The SBGA Summit, founded in 2005, is the brainchild of two Atlanta—based African-American, gay activists: Gregory Allen and R. Darlene Hudson. Mr. Allen, an entrepreneur, holds an Masters degree in Business Administration and is also the CEO of Xtreme Entertainment, an event planner group which has been the Summit's main sponsor. The Co-Chair, R. Darlene Hudson has a history of community organizing in the southeast for over 25 years. She is a Masters' level prepared Social Worker with previous experience in health education. According to Ms. Hudson, she and Mr. Allen saw the need to use a solution-based approach to educating, empowering and encouraging the African-American lesbian, gay, bisexual and transgender (LGBT) community about issues that impact them. The perfect opportunity to do this work was during the annual Black Gay Pride event on Labor Day weekend when thousands of Black LGBT people from across the country gather in Atlanta. Thus the idea for a Summit was born. We firmly believe that 'pride' is not just about a good time and party, but also about taking pride in being healthy and fully participating in one's community" says Ms. Hudson.
Over the last 6 years, the Summit organizing committee has been able to attract a large talented pool of people to help organize and produce stellar events which have included among its key note speakers, award-winning actress and AIDS activist, Sheryl Lee Ralph, recording artist and Pastor Yvette Flunder, and National Black Justice Coalition President, Sharon Lettman. Other panelists have included experts in AIDS research and treatment, mental health and substance abuse, finances, as well as artists, and faith and political leaders both gay and straight. Each year the attendance has increased and attracted a broader audience from across the U.S. and abroad with at least 300 attendees anticipated this year. The Summit is open to all regardless of race, age, ethnicity, religion, sexuality, or physical ability.
Purpose and Overview: The purpose of the SBGA Summit is to provide a forum for local and national leaders/activists and experts in areas such as, community organizing, health, finances, politics and the arts, to meet with the African American LGBT community to share information, stimulate discussion, and identify possible solutions to challenges specifically affecting the African American LBGT community.
https://thegavoice.com/news/atlanta/atlantas-state-of-black-gay-america-summit-emory-researcher-to-receive-esteem-awards/
Visit website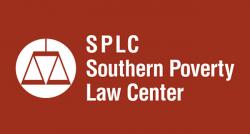 Institutional Award
The Southern Poverty Law Center
Activist
The Southern Poverty Law Center is a nonprofit civil rights organization dedicated to fighting hate and bigotry, and to seeking justice for the most vulnerable members of society. Founded in Montgomery, Ala., by attorneys Morris Dees and Joseph Levin Jr. in 1971, the SPLC's early lawsuits desegregated recreational facilities, reapportioned the Alabama Legislature, integrated the Alabama State Troopers and brought state prison reforms.
It has become internationally known for tracking and exposing the activities of hate groups. The SPLC's lawsuits have shut down some of the nation's most dangerous hate groups by winning multimillion-dollar jury verdicts on behalf of their victims. Other lawsuits have reformed juvenile justice practices, shattered barriers to equality for women, children and people with disabilities. It has also protected immigrant workers from abuse. The SPLC recently reached a landmark settlement agreement with Minnesota's Anoka-Hennepin school district to protect LGBT students and those perceived as LGBT from bullying. The SPLC is challenging the Defense of Marriage Act and the Department of Veterans Affairs with a lawsuit on behalf of an Army veteran denied disabled veteran benefits for her spouse. These benefits have been denied even though their same-sex marriage is recognized by their home state and the same benefits are available to married heterosexual couples.
The SPLC has reached out to the next generation with Teaching Tolerance, a program that provides educators with free classroom materials that teach the value of tolerance. The SPLC is based in Montgomery and has offices in Atlanta, New Orleans, Miami and Jackson, Miss.
Visit website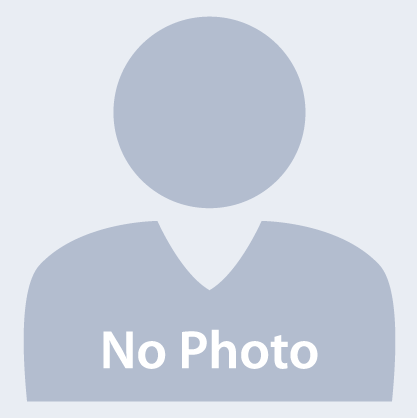 Outstanding Website
TheGrio.com
Activist
TheGrio.com, a division of NBC News, is a daily online news and opinion platform devoted to delivering stories and perspectives that reflect and affect African-American audiences. The video-centric interactive community is populated with both aggregated and original content on topics ranging from breaking news and politics to health, business, and entertainment.
TheGrio was founded in June of 2009 by NBC News and the team who created the documentary film Meeting David Wilson. News coverage and reporting from TheGrio regularly appears on other NBC News platforms such as "NBC Nightly News," "Today," Rock Center with Brian Williams," MSNBC TV and msnbc.com. In March of 2012, TheGrio was one of the first news publications to launch reports looking into the story of Trayvon Martin (first piece published on March 8, 2012), and the site has continued to dedicate a significant amount of coverage to this topic as more details unfold. The video-heavy site has also gained attention for its coverage of the Haiti earthquake and for viral clips like, "Michael Vick wants a new dog." Source: Wikipedia
David A. Wilson, Barian L. Grant and Daniel Woolsey, are its founders
Visit website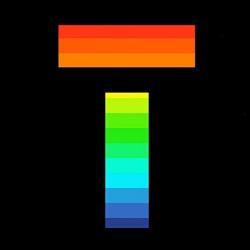 Outstanding Blog
Towleroad
Activist
Towleroad is a news site covering politics, pop culture, law, film and entertainment, and civil rights issues such as marriage equality, discrimination, hate crimes, homeless youth, international activism, health and HIV/AIDS, homophobia in sports, and other topics of relevance to all members of the LGBT community. It was founded in 2003 by Andy Towle, a writer and former editor of Genre magazine, who was joined in 2005 by Michael Goff, one of the founders of OUT magazine. With a staff of regular contributors, Towle and Goff have grown Towleroad into the most widely-read and followed LGBT news site on the web.
In 2009, Towleroad received a Courage Award from the New York Anti-Violence Project, and in 2012 won a GLAAD Media Award for 'Outstanding Blog.' Towleroad is thrilled to be recognized by PrideIndex and The Esteem Awards and proud to be included among the other honorees. We are humbled and flattered to have the opportunity to connect a diverse community by providing information that is useful, empowering, and sometimes entertaining, and thank you so much for respecting our efforts.
Visit website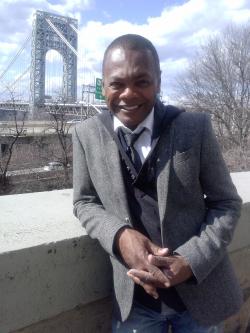 Artistic Expression
Stanley Bennett Clay
Author
Stanley Bennett Clay won 3 NAACP Theatre Awards and 3 Drama-logue Awards for writing, directing and co-producing the stage play "Ritual." He made his film writing/directorial debut with the film version, which was voted the Jury Award at the 2000 Pan African Film Festival.
He wrote the play "Lovers" (Theatre of Arts), wrote and composed the musical "Street Nativity" (Celebrity Centre Theatre), and wrote and starred in "Armstrong's Kid" Off-Broadway.
He directed the play "Jonin'" (Estelle Harmon Theatre, Drama-logue Award/Direction), produced the GLAAD award-winning "Children of the Night" (Ebony Showcase Theatre), and the world premiere of "Willie & Esther" which was a Los Angeles Times Critics' Choice and won 2 L.A. Weekly Awards, including Best Play.
As an actor, Clay starred and guest-starred in more than fifty TV and film productions including "Good Times," "Cheers," "Minstrel Man," James Michener's Dynasty," and "Cannonball." On stage, he starred in "Zooman and the Sign" (Drama-logue Award/NAACP Image Award Best Actor nominee) "Anna Lucasta" (NAACP Image Award Best Actor winner) and "Six Pieces of Musical Broadway" (Dorothy Chandler Pavilion).
The author of three novels--"Diva" (Holloway House), "In Search of Pretty Young Black Men" (Atria) and "Looker" (Atria)—he won the 2005 New York HOTEP Society Award for Best Gay Novel. He also co-authored "Visible Lives: Three Stories in Tribute to E. Lynn Harris."
As a black gay activist, Clay served on several non-profit boards, including Vice President of the Minority AIDS Project in Los Angeles. For ten years (1991-2001) he edited and published SBC Magazine, then the most widely distributed national monthly for the Black LGBT community. Currently he is senior editorial contributor to GBM News and DBQ magazine, and conducts several seminars on Black LGBT literature throughout the country.
The recipient of Genre Magazine's Life Guard Award, The National Black Writers' Founder's Award, and the first Black Gay and Lesbian Cultural Alliance Award, he also received the 2008 Oakland Black Gay and Lesbian Film Festival Lifetime Achievement Award, Blatino Oasis 2010 Award for Literature, and the Indianapolis Black Pride/Brothers United Lifetime Achievement Award for Literature.

Outstanding Service, Youth
Amir Dixon
Activist
Amir Dixon was born in Boston Massachusetts but raised in West Palm Beach Florida. He got involved in the LGBTQ movement at an early age in South Florida sitting on the Mayor's Teen Time board and being the voice of LGBTQ youth; pressing the need to address homophobia, transphobia and racism in the Palm Beach county school system. At 16 becoming the liaison for COMPASS a LGBTQ organization for Palm Beach county youth and the Palm Beach County school board, again pressing the importance of addressing the needs and concerns around LGBTQ youth with a focus on LGBTQ youth of color.
At 19 Amir moved back to Boston for school and in search of community he found a new organization called HBGC "The Hispanic Black Gay Coalition"; starting off as a volunteer then transitioning into community service coordinator now he is the organization's youngest Board member. In June of 2010 he started an online web series called "Brotherhood TV" that focuses on giving a voice to young gay and bisexual men of color. Tackling subjects like masculinity, race, HIV and domestic violence.
Amir recently started his own production company and is currently producing his first film a documentary titled "Friend of Essex's" around the lives of young black gay men.
"I'd rather die than sit in silence in the face of injustice and inequality" —Amir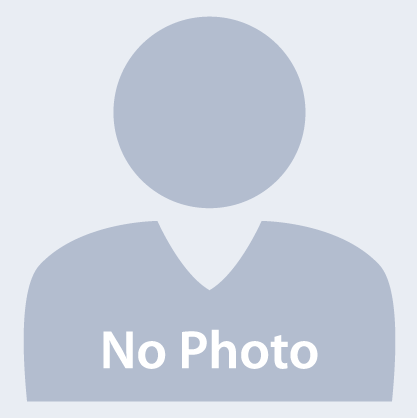 Outstanding Newspaper Reporter/Columnist
Isobel V. English
Writer
Isobel V. English for "Lead by The Child Who Simply Knew," this appeared in The Boston Globe December 11, 2011 http://articles.boston.com/2011-12-11/lifestyle/30505100_1_twin-boys-transgender-jonas/10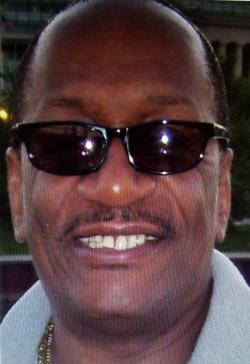 Outstanding Service, Male
Patrick Kelly
Activist
Patrick Kelly has an extensive background in instructional design and the practical application of adult learning theory. Mr. Kelly has produced and delivered innovative, high-quality curricula, training programs, and media products such as short- and long-form videos for diverse cadres of health care providers, community members and educators. Over the course of his career, he has been very involved in reducing the number of people who become infected with HIV, increasing access to care and improving health outcomes for people living with HIV, and reducing HIV-related health disparities through community education. During his tenure at National AIDS Education and Services for Minorities, he facilitated the Centers for Disease Control and Prevention's diffused, evidence-based and promising interventions (DEBIs) including Mpowerment, D-Up, Many Men, Many Voices (3MV), and VOICES/VOCES. He has more than 25 years of managerial experience in residential treatment facilities and development of HIV prevention programs for racially and ethnically diverse minority audiences. In efforts to continue his work in the community, Patrick has created several curricula and programs that focus on those who are newly diagnosed, self management education programs, both for person newly diagnosed with HIV. Most recently, he has been instrumental in the development and delivery of the "Hope in Our Soul" program and African American Outreach Initiative. He also recruited expert speakers and peer facilitators to serve roles in the programs. Recognizing that still there are variances within the subculture of the gay community of color, Patrick continues to initiate and collaborate locally and nationally, with other community based organizations and stakeholders to provide targeted services working to improve quality of life within the black gay community by effectively fighting the triple threat of AIDS, homophobia and racism through education, advocacy, health and wellness and social support. He has been actively involved in the National HIV Vaccine Research Education Initiative (NHVREI) with development of programs and strategies to reach young black gay men and encourage their participation in research studies. Consequently he has spearheaded the development and implementation of national community forums, local small group sessions, and individual counseling approaches. A special thanks to PrideIndex.com Esteem Awards for not only considering me for this award; yet for the recognition of the importance of the work that needs to be done, and has been done by those nationally surrounding HIV/AIDS in the African American LGBT communities.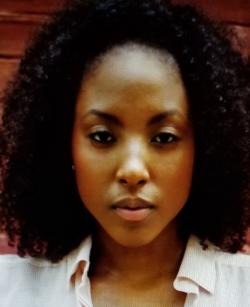 Outstanding Magazine Reporter
Kimberley McLeod
Writer
Kimberley McLeod for "Taking A Lead On Faith: Four Black Pastors At The Forefront Of LGBT Equality" this appeared in Ebony.com January 2012
Kimberley McLeod is a D.C.-based media strategist and LGBT advocate. She serves as the Director of Communications/Press Secretary at NBJC and is the newest member of the NBJC senior leadership team. She is also the creator and editor of Elixher.com, a resource for multidimensional representations of Black LGBT women, providing content that is empowering, thought-provoking, and pertinent to the Black female LGBT community and experience. McLeod comes to NBJC after overseeing the Communities of African Descent Media program for the Gay & Lesbian Alliance Against Defamation (GLAAD), the nation's third largest LGBT organization. In 2011, she trained numerous spokespeople and journalists on effectively and responsibly sharing LGBT stories as well as successfully placed over 30 articles in both national and local media, including Ebony, theGrio, The Baltimore Sun and The Tallahassee Democrat. McLeod has provided an African American perspective on LGBT issues ranging from hate crimes to marriage equality for various outlets such as Black Enterprise, The Root and Huffington Post Black Voices. Prior to working at GLAAD, McLeod worked at PEOPLE StyleWatch magazine where her responsibilities included reporting, writing and editing. She has also contributed to various online and print publications. Her work—mostly about equal rights for LGBT people, feminism, racism and culture—has appeared in Time, Ebony, Essence, theGrio, People, InStyle and Clutch magazines. McLeod graduated from Georgetown University with a B.A. in Sociology and English, concentrating on race, gender relations and journalism. She currently serves as the LGBT Task Force Co-Chair of the National Association of Black Journalists (NABJ). In her free time, she enjoys traveling and discovering the country's finest food trucks with her partner.
https://www.ebony.com/faith_spirituality/taking-a-lead-on-faith-four-black-pastors-at-the-forefront-of-lgbt-equality/
Outstanding Service, Transgender
Janet Mock
Activist
Janet Mock is a writer and transgender advocate who came out in the pages of Marie Claire (a story which was nominated for a GLAAD Media Award ) and a video testimony for the It Gets Better project in 2011. A native of Honolulu, Janet tells stories from her life on her blog , hosts a relationships podcast called The Missing Piece with her boyfriend, photographer Aaron Tredwell, and is writing her forthcoming memoir, Fish Food , about her quest to live visibly. A graduate of the University of Hawaii and New York University's Master's program in journalism, Janet works as a Staff Editor at People.com in New York City, where she's covered pop culture and entertainment for more than five years. She also serves on the programs committee at the Hetrick-Martin Institute, where she's helping build the LGBTQ center's transgender-specific programming tailored to young trans women. In 2012, she also served as co-chair , nominee and presenter at the 2012 GLAAD Media Awards . Janet, who's committed to fighting for #girlslikeus and challenging our limited view of womanhood, was named one of TheGrio's 100 most influential people and one of GBM News' 15 Most Powerful LGBT figures. Janet can next be seen in the documentary TheLGBTQQA List by Timothy Greenfield-Sanders .
Thanks, Janet