2010 Chicago Finalist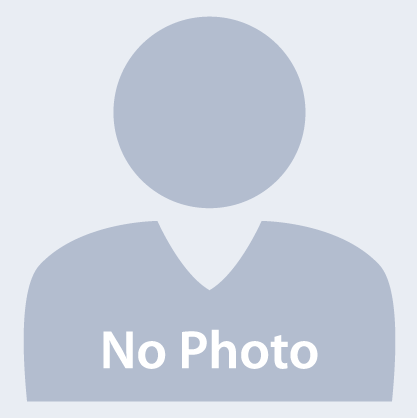 Promoter of the Year, Female: Local
B.BLYSS! Productions
Businessperson
B.BLYSS! Productions' 4 Partners, Tamara Allen, Cynthia Bryant, Tara Honeywell and Sandra Urquiaga, came up with the name B.BLYSS! after we brainstormed about a few things that described who we were as partners, what kind of events we wanted to produce and the people we wanted to produce our events for. B.BLYSS! means Bisexual, Bicurious, Lesbian, and YES Simply Sexy Productions! Within the next 6-12 months you will see a much more aggressive and diverse offering from B.BLYSS! Productions here in Chicago. We will be getting more involved in projects relating to integrated marketing communications, television and film, business, tourism, live entertainment, politics, education and community service. In the next 1-3 years our plans include expansion of some of our signature brands into markets such as: Indiana, Milwaukee, NY, Georgia and California. Although most of our current productions are in-house we will begin to offer our event planning, marketing communications and promotional services to outside entities (consumers, businesses, etc.) We hope to make a strong impact not just here in Chicago but on a national and international front.

Institutional: Local
Equality Illinois
Activist
Equality Illinois was founded in 1991 (initially, as "Illinois Federation for Human Rights") to secure, protect and defend equal rights for lesbian, gay, bisexual and transgender people throughout Illinois. In 2000, we created the Equality Illinois Education Project, our 501(c) (3) arm, to focus on the educational and charitable aspects of the mission. Both Equality Illinois and the Equality Illinois Education Project have made great strides in pursuit of our mission: Secured passage of legislation to prohibit discrimination based on sexual orientation and gender identity — making Illinois among the early states to include both categories. Educated and informed the citizens of Illinois to raise awareness of issue confronting LGBT individuals in the community and the workplace. Registered thousands of new Illinois voters, and developed a strong network of over 19,000 human rights supporters throughout the state Expanded statewide grassroots support for LGBT issues and initiatives, both on our own and in partnership with faith-based and other community organizations Targeted information and services to populations that have been disenfranchised, especially women, people of color, and youth Assisted businesses in developing non-discrimination policies and same-sex partner benefits for employees Conducted polls and surveys of public attitudes on civil rights issues. Worked to educate the media and encourage public discussion of LGBT equality issues Among its most prominent accomplishments, Equality Illinois achieved a benchmark victory with the passage of an amendment adding sexual orientation and gender identity to the Illinois Human Rights Act, signed into law in 2005 and passage of Safe Schools legislation in 2010.
Visit website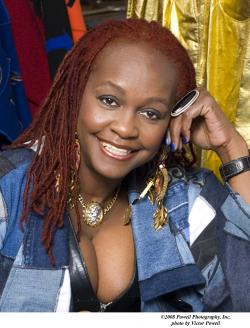 Artistic Expression: Local
Jermikko
Businessperson
Beginning her expansive fashion career in 1972, Jermikko designed for several companies before starting her own business. Jermikko started her business in a studio apartment in 1979 with $50.00, two tree trunks for chairs, a home sewing machine, a metal card table, three yards of fabric and a 6 pound Aussie dog, Lonesome; his job was to act as the fabric weight. This makes Jermikko not only the first African American owned design and clothing integrated vertical manufacturer but the longest standing as well. Jermikko was educated at the most prestigious Fine Arts College in the nation: The School of The Art Institute, and the University of Chicago (which she attended concurrently). She received degrees in Fashion, Textile Design and Psychology. As a student in college, Jermikko was the recipient of numerous industry awards and scholarships; included on this list are the following awards: the "Stanley Korshak Award", "the Oscar Aronson" award, and the Public School Art Society Award. The Stanley Korshak award and apprenticeship allowed Jermikko to design garments for many of Chicago's social elite such as Mrs. Joan Kroc (wife of McDonald's founding father Ray Kroc), Mrs. McCormick (of the McCormick Place fame) and many more stars and celebrities. Jermikko serves as Executive Director of Design & CEO of the Jermikko label, is a mentor to aspiring young designers, and visiting professor in fashion design for the School of the Art Institute of Chicago. She is a highly visible, active participant in Chicago's fashion industry and a true champion for designing and manufacturing in Chicago.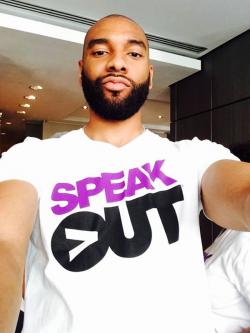 Outstanding Blog
Kenlikebarbie.com
Writer
Ken Robert Williams is the creator of Ken like barbie
This 26 year old Chicago native has been servicing the Blogosphere with wit and candor for the past 5 years, taking the discipline of writing and churning it into an act of art. After having earned his BA in English/Creative Writing at Columbia College Chicago Ken transformed his online persona into what is affectionately now known as Ken Like Barbie taking his craft to new heights. With the incorporation of a video component to his blog Ken has been able to successfully hone his craft on the page into miniature web episodes, revealing his visual thinking capabilities as well his creative writing. Ken Like Barbie keeps current by addressing several steeping issues in the gay community from relationships to religious culture. Ken's storytelling approach has engaged and educated not only Chicagoans but his truth is shared across the globe.
Visit website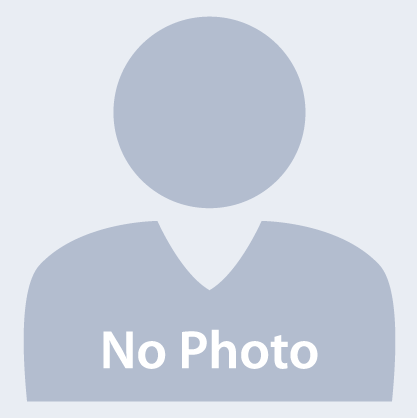 Promoter of the Year, Male: Local
Otis Mack Heavy Diva Productions
Businessperson
Otis Mack also known as "Chicago's Heavy Diva" is a legend and has been an emcee, host, entertainer and comedienne for the past 17 years. He is known throughout the country for his comedic skills and quick wit. He thinks fast on his feet. When Otis enters a room, his presence fills the room with energy and laughter. He is the life of the party. He is an icon in the GLBT community. Otis graduated from Prairie View A & M in Prairie View, Texas with a major in mass communication. When he is not traveling around the country, he is a family guy who is also a licensed foster parent whose foster children can attest to the fact that their dad is not the average foster parent. He is definitely an asset to the families and children he works with in the Child Welfare Field. He conducts himself in a professional yet hands on style that ensures all children are safe in his care.

Outstanding Magazine: Local
PINK
Businessperson
Launched in 1990 as The Pink Pages—an LGBT community business/organization directory serving markets in New York, Chicago and Denver—PINK's evolution effects a quarterly lifestyle print publication featuring topical trends in LGBT arts, entertainment and culture. Each seasonal edition culminates comprehensive and authoritative coverage which includes the latest people, places and pictures related to famed fashion, exotic travel, TV/film, music, automotives, architecture and much, much more. And now with PINKMag.com's recent revamp, PINK's content is reaching out to an international audience with excitingly new interactive applications.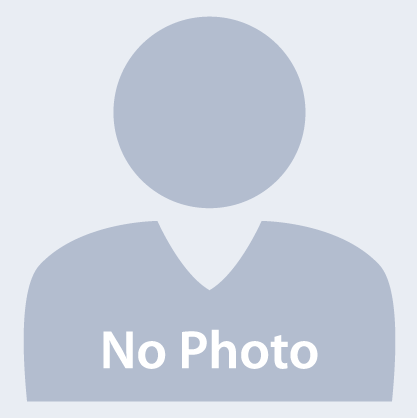 Institutional Award
The Transformative Justice Law Project of Illinois (TJLP)
Activist
The Transformative Justice Law Project of Illinois (TJLP) provides free, zealous, life-affirming, and gender-affirming holistic legal services to poor transgender and gender non-conforming people targeted by the criminal legal system in Illinois. TJLP provides legal services with a commitment to three core values: the right to gender self-determination, vision towards a long-term goal of prison abolition, and dedication to resisting state-sponsored systems of control through transformative justice and community empowerment models.
Visit website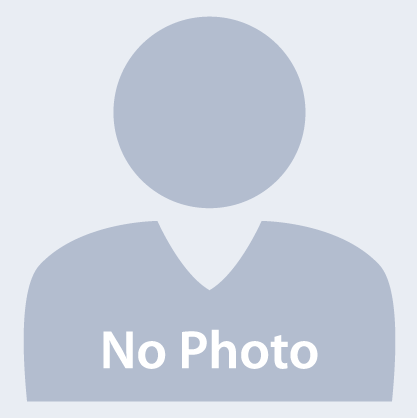 Outstanding Social Services/CBO:Local
Vital Bridges
Activist
Twenty-one years ago when the AIDS epidemic war raging, community volunteers banded together to deliver meals to relatives, friends and colleagues dying fromthe disease. On December 24, 1988, volunteers delivered hot, holiday meals to clients across Chicagoland — from Howard St. to the south suburbs and from the lake to Oak Park. From this grass roots effort, we have grown to become Vital Bridges. We now serve about nearly 2,000 people living with HIV/AIDS annually. Our mission to help low-income men, women and children impacted by HIV and AIDS improve their health has not changed. But today, in addition to food, we offer nutrition counseling and education, housing, case management, mental health and educational services. Since our humble beginnings, we have provided more than 10 million nutritious meals, 600,000 nights of shelter and 250,000 hours of counseling. Each year, clients now receive 500,000 meals through our five grocery centers and home delivered meals services. Our grocery centers are located on the south, west and north sides of Chicago and in the suburbs of Oak Park and Elk Grove Village, touching those most in need throughout the metropolitan area. In addition, we carry out 800 nutrition assessment and counseling sessions, 10,000 counseling and therapy sessions and also provide 28,000 nights of housing. Our services are cost effective — the food for one meal costs less than $1.30 and a night of housing only $50. Our clients' needs come first, and 82 cents of every dollar goes directly to client services. Vital Bridges is still volunteer driven. While we have a professional staff of twenty-seven, our 500 volunteers, both individuals and groups, are critical to our service provision. Last fiscal year alone, our volunteers contributed more than 31,000 hours of service, equivalent to $413,832 in labor. We continue to be a community-based, volunteer driven organization.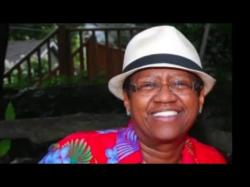 Outstanding Service, Female: Local
Vernita Gray
Activist
The 2010 Jon-Henri Danski honoree, Vernita Gray, has been serving Chicago's LGBT citizenry for over 4 decades. According to the Chicago Gay and Lesbian Hall of Fame; for which Gray was Inducted in 1992, she participated in the development of a telephone hotline at her home for members of Chicago's gay and lesbian community. With her well known sense of humor, the hotline telephone number was FBI — LIST. Gray is involved in dozens of organizations and issues she serves on the National Gay and Lesbian Senior Task Force, and the Task Force of Aging. Gray currently works for the Cook County State's Attorney's Office.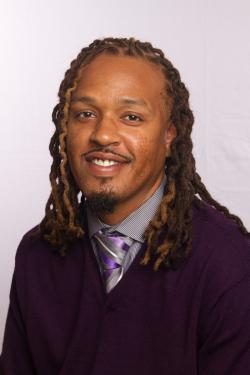 Outstanding Service, Male: Local
Keith Green
Activist
Keith R. Green is a nationally recognized spoken word artist, HIV/AIDS activist, social justice advocate, and community journalist, hailing from Chicago's south side. As a Ronald E. McNair Scholar out of Northeastern Illinois University, he received an Advance Opportunity Fellowship to complete his Master's studies in the Mental Health concentration within the School of Social Work at the University of Wisconsin-Madison. Keith currently serves as project director for Project PrEPare, a research study currently enrolling in Chicago, designed to explore the acceptability and feasibility of an HIV Pre-Exposure Prophylaxis (PrEP) trial among young men who have sex with men. In addition, he is also a practicing psychotherapist in the Adolescent/Young Adult Clinic at the John H. Stroger Hospital of Cook County. Keith maintains a regular column in the nation's most widely read HIV treatment education journal, Positively Aware, and has been a frequent contributor to both TheBody.com and BlackAIDS.org. He is also a founding member of the Chicago Black Gay Men's Caucus, and intends to begin doctoral studies in Social Welfare Policy or Community Psychology the fall of 2010.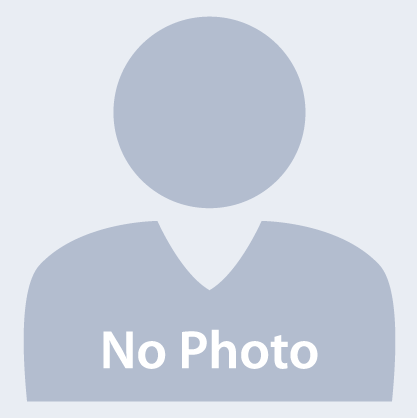 Outstanding Service, Transgender: Local
Renee McGee
Activist
Renee McGee enjoys helping others which is demonstrated by her tireless hours of work and dedication to organizations such Color of Light, a social services and substance abuse support organization. McGee is the winner of the 2004 Lifetime Survivors Award given by Ease, an acronym which means empowering those with HIV, for her work on behalf of the Chicago Department of Public Health's HIV Planning Board. She thanks her friends, family, colleagues and mentors for this honor, specifically Howard Stiller, Bruce Edwards and Hanna Anderson for their unwavering support and guidance.