2012 Chicago Finalist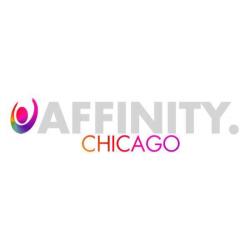 Outstanding Social Services/CBO
Affinity Community Services
Activist
Nearly 20 years ago, Affinity Community Services (Affinity) was born out of the desire of out Black lesbian, gay, and bisexual individuals in Chicago to bring visibility to their presence on the south side. Through the efforts of an ad hoc committee and supporters, the group successfully petitioned to march in the Bud Biliken Parade, a south side institution and, at the time, the largest parade in the U.S. After that accomplishment, members of the committee thought there should be an organization to continue social justice work on behalf of Black LGBTQ communities. Affinity Community Services was born as a result of their hard work as well as the courage and sustained efforts of other groups before them.
Today, Affinity is a social justice organization that works with and on behalf of Black LGBTQ communities, queer youth, and allies to identify emergent needs, create safe spaces, develop leaders, and bridge communities through collective analysis and action for social justice, freedom, and human rights. Our core constituents are Black lesbian, bisexual, and transgender women and LGBTQ youth of African descent in the Chicago metropolitan area. We are one of very few organizations in the Midwest that provides services and programs to queer and transgender people of color. Last year we reached an estimated 2,700 people.
Our major work centers around four program areas — civic engagement, health & wellness, immigration rights, and leadership development. We also have volunteer-led groups such as the Affinity Trans Focus Group, the Lesbian and Bisexual Moms Roundtable, and Forty Plus. Furthermore, Affinity is a member of several coalitions that operate at the city, state, and federal levels, which helps us amplify the voices of our constituents and provide opportunities for building skills and sharing resources.
Affinity envisions a society where being your authentic self is not a liability and differences are fully embraced. Everything we do is directed towards making this vision a reality.
Visit website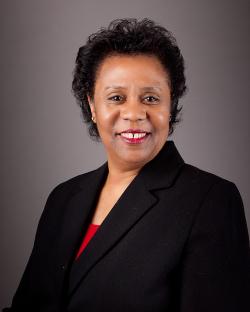 Artistic Expression
Jackie Taylor Black Ensemble Theater Company
Theatre Producer
Jackie Taylor Founder and Executive Director, Black Ensemble Theater Company Jackie Taylor, recently named as one of the Chicagoan's of the Year by Chicago Magazine was born in Chicago, Illinois, and was raised in the Cabrini Green housing project. She rose from modest roots to become a distinguished director, producer, actress, singer, playwright and theater founder. As the Founder of the 35 year old Black Ensemble Theater, she has created a strong institution committed to eradicating racism and recognized throughout the nation for its outstanding original productions and exceptional educational outreach programs.
Jackie Taylor has written and produced more than 100 plays and musical biographies, including The Marvin Gaye Story, All In Love Is Fair, The Other Cinderella, I Am Who I Am (The Story of Teddy Pendergrass) Don't Make Me Over (The Story of Dionne Warwick) Don't Shed A Tear (The Billie Holiday Story) Somebody Say Amen, At Last: A Tribute To Etta James, Precious Lord Take My Hand and The Jackie Wilson Story, among a myriad of other acclaimed productions.
A phenomenal actress and performer in her own right, Taylor has had featured roles in several major films, including Cooley High, Hoodlum, Barbershop 2, The Father Clements Story and To Sir With Love: Part 2. Ms. Taylor also has numerous television and theater credits to her name. She has worked with such greats as Sidney Poitier, Laurence Fishburne, Vanessa Williams, Bill Dukes, Glynn Thurman and Lawrence Hilton Jacobs just to name a few.
Jackie Taylor is also an outstanding teacher having worked for the Chicago Board of Education, the Illinois Arts Council and Urban Gateways. Through the years Ms. Taylor has taught every grade level from Kindergarten through major Universities.
Taylor serves as the president of the African American Arts Alliance. She previously served as artistic director for the Regal Theater and vice president of the League of Chicago Theaters. The City of Chicago honored her by naming a street after her, Jackie Taylor Street. The Governor of Illinois Pat Quinn declared March 27, 2009 Jackie Taylor day in Illinois. Taylor has received numerous awards for her works, including a Special Jeff Award for her cultural contributions, a League of Chicago Theater Lifetime Achievement Award, one of the Top 10 in the Arts in the Chicago Sun-Times' 100 Most Powerful Women; "Producer of the Year" by the National Black Theater Festival, one of "The People of the Year" by Screen Magazine;" and a "Phenomenal Women Award" by Expo for Today's Black Women. Nationally, she and her work have been featured in Jet, Variety, the New York Times, The Washington Post and Essence.
On September 10, 2010 Ms. Taylor broke ground on a new 19 Million dollar Black Ensemble Theater Cultural Arts Center which opened on November 18, 2011.
Visit website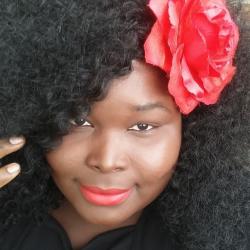 Outstanding Youth
KOKUMO
Activist
KOKUMO hails from the south side of Chicago. She holds a bachelor of arts in individualized curriculum with a concentration in psychology from Chicago State University. As founder of KOKUMOMEDIA she uses "artivism" (art and activism) to create awareness pertaining to TGI (trans, gender non-conforming, and intersex) people of color. She is the founder of T.G.I.F. (Trans, GNC, and Intersex Freedom) the first trans pride of the Chicago. KOKUMO is building a catalyst for TGI liberation via literature and performance art.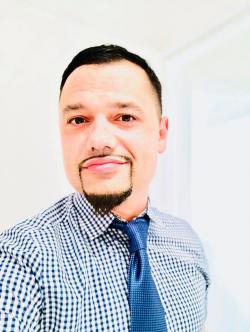 Outstanding Newspaper Reporter/Columnist
Tristan Cabello
Writer
Tristan Cabello for "Queer Bronzeville: African American LGBT's on Chicago's South Side, 1900-1985" this appeared in the Windy City Times Part 1: Feb 29 & Part 2: March 13, 2012
Tristan Cabello is a historian of modern America. He studies the workings of gender, race, sexuality and citizenship in urban environments. Tristan received his Ph.D. in American History from Northwestern University, where he completed a dissertation entitled "Queer Bronzeville: Race, Culture and the Making of Black Queer Identities in Chicago, 1920-1985." The dissertation explores the history of African American gays and lesbians on the South Side of Chicago from 1920 to 1985. He is currently revising his manuscript for publication. Tristan contributed to the International Encyclopedia of Revolution and Protest, The Encyclopedia of Blacks in Europe and The Encyclopedia of American Reformism. He presented his research at conferences organized by the Collegium for African American Research, the Association for the Study of African American Life and History, the Popular Culture Association/American Culture Association, the Organization of American Historians, the Social Science History Association, the American Historical Association and gave talks at Purdue University, Loyola University, DePaul University, The University of Illinois — Urbana-Champaign, Southern Illinois University, the Center for Lesbian and Gay Studies at CUNY and the Gerber/Hart Library in Chicago. In 2008, he was awarded the OutHistory Fellowship from the Center for Lesbian and Gay Studies in 2008 for his online exhibit "Queer Bronzeville: The History of African American Gays and Lesbian on Chicago's South Side, 1935-1985," which featured a collection of 100 historical documents, including photographs, songs, videos, maps, interviews and articles relating the history of queers in Bronzeville. The exhibit is available at www.outhistory.org. Tristan has taught courses on "Black Chicago," "The AIDS Epidemic," and "LGBT History" at Northwestern University, the University of Chicago and Bowdoin College. He can be reached at tristan.cabello@alumni.northwestern.edu.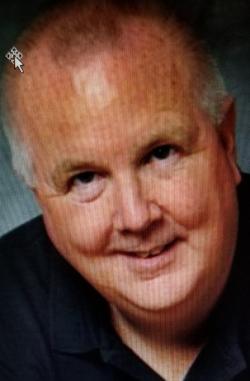 Special Recognition
William W. Greaves
Activist
Bill Greaves was raised in Queenstown, Maryland. He received his Bachelor's degree in chemistry from Bucknell University in 1973 and his Doctorate in inorganic chemistry from Iowa State University in 1978.
Bill worked first as a chemist for Standard Oil of Indiana and, following that, as the physical sciences editor at Science magazine in Washington D.C., where his tenure coincided with the growing recognition of AIDS as a world-wide epidemic. As Bill saw his friends fall victim to AIDS, his desire to become an effective advocate for his community grew stronger. He joined DC Front Runners and, on his return to Chicago in 1988, continued with Frontrunners/Frontwalkers Chicago, eventually becoming that organization's President.
In 1995, Greaves was invited to become a member of what became the City of Chicago's Advisory Council on Lesbian, Gay, Bisexual and Transgender Issues. In 2000, Mayor Richard M. Daley appointed Greaves to be the Council's Director. He served in that capacity until January 2012, acting as the Council's chief administrator and the Mayor's primary liaison to Chicago's lesbian, gay, bisexual and transgender communities.
During his tenure, Greaves shepherded the City's Gender Identity ordinance to passage, which broadened the scope of the Chicago Human Rights and Fair Housing Ordinances to include protections for gender identity and named transgender individuals as members of a protected class. He also amended the City of Chicago Personnel Rules to be in accord with the City's Human Rights Ordinance, and he co-wrote and edited the City's lesbian, gay, bisexual, and transgender (LGBT) nondiscrimination statement and policy model for homeless shelters and its policy statement on LGBT substance abuse. In addition, among other activities, Greaves administered the Chicago Gay and Lesbian Hall of Fame, co-founded and directed the nation's only annual, government-sponsored military salute to LGBT veterans, and managed the official City ceremonies uniting 36 couples in Illinois's first civil unions.
Because of his background, experience, and accomplishments, Greaves has been recognized throughout the city and internationally as an effective instrument for the integration and coordination of diverse populations into the cohesive, mutually respectful whole that is Chicago.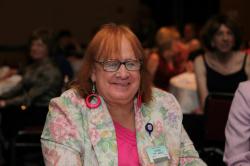 Outstanding Service, Transgender
June LaTrobe
Activist
June LaTrobe was about 3 years into her retirement, after a long sales and marketing career, when she first walked into Center on Halsted. The purpose of that visit was to secure speaking time for a Trans activist, but when that activist never made it, June was asked to organize the center's first Town Hall, the Trans Town Hall. From that meeting came the ideas for forming a group of Trans-focused programs, which June was asked to help prioritize and get started. This was a perfect fit for June; as it came at the beginning of her transition to living full-time, one of her responsibilities was to keep up-to-date on the legal, social and medical issues facing the broad Trans community. June said that since then, it has been her honor and pleasure to become involved in every aspect of the life experienced by those who are Trans or gender Variant. This has been made possible because Center on Halsted has always been totally genuine in its commitment to being Trans inclusive. Ms Latrobe is Trans* Community Liaison, Center on Halsted and Vice Chair & Public Policy Director, Illinois Gender Advocates . Source: Center on Halsted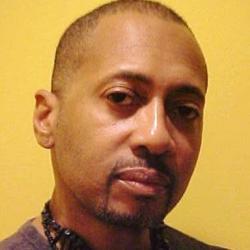 Outstanding Service, Male
Charles Nelson
Activist
A native Chicagoan, Charles in 1986, saw the lack of services around health and Wellness for the African American SGL community. He, along with a few colleagues, co-founded the Minority Outreach Intervention Project (M.O.I.P.) the project provided HIV prevention services to SGL men of color. M.O.I.P. was the first organization in the city of Chicago to focus on community outreach in gay identified bars where men of color assemble socially.
In 1995, he joined Sinai Family Health Centers as coordinator for the BROTHER 2 BROTHER men's prevention program on Chicago's south side.
In 1997 Charles started as Men's Prevention Manager for the BROTHERS Community Aware Network (BROTHERS C.A.N.) at HARAMBEE Wellness Center, a Howard Brown Health Center south side location.
In 2001, Charles was offered and accepted a position as Director of the Young Men who have Sex with Men Project (a Community Prevention and Advocacy project) at the South Side Help Center.
Charles lives by a motto of DR. King; "Today we must forge ahead, sure in our convictions, that no human force can stop our struggle or hinder our victory. We must be strong in our beliefs; open doors when they are nailed shut and walk boldly through them when they are opened. The future is not just ours; it is also those who have not spoken and those who are yet to come."
Continually BROTHER 2 BROTHER, BROTHERS C.A.N., and SSHC YOUNG MEN who have SEX with MEN Project, all have proven themselves as programs where SGL men of African Descent can have a safe haven to share with other SGL men about their lives and experiences while learning to establish and maintain positive prevention behavior.
Outstanding Magazine Reporter
Erik Sosa-Kibby
Writer
Erik Sosa-Kibby or "The Day Cole & Parker Came into Our Lives," this appeared in Grab Magazine June 7, 2011
First, I would like to thank Phil Esteem and the Prideindex staff and community for their continued efforts in supporting and recognizing African-American and LGBT organizations and individuals in the areas of entertainment, media, civil rights, business and art. Without them, this special event would not be possible. Second, a big thank you to Mark Nagel and Stacy Bridges for giving me the opportunity to not only develop a voice in the LGBT community through GRAB Magazine, but taking a chance on an artist who should probably filter himself a little more when addressing the public. I'll save the best for last. But for now, let me tell you a little something about myself. When I was 5 years old, I came to Chicago with a taco in one hand and a monopoly peso to my name. I had arrived in the land of opportunity with my mom and two younger brothers. Oddly enough, I was introduced to my father who had arrived a year earlier to pave a new way of life for his family. My early years were not easy as they were filled with heartache, confusion and instability. Memories of happy times were sprinkled about. However, in order to escape the drama and chaos that was my life, I dreamt big and I dreamt in color. I was told that if I studied hard and worked harder, my future would be bright. Well, I studied and I worked, and guess what, my future was bright. My foundation was stable. However, I felt something was amiss because the disco lights of my life wanted to shine brighter. Somehow during all that studying and working, I lost sight of that kaleidoscopic dream. However, it wasn't until I met my partner, Mark, that I realized that if I were to dim the lights a bit, that disco ball would start to turn and the lights twinkle. Sometimes it takes another individual to see life from a different perspective. It said that at times, it takes a village. Those words couldn't ring more true for me. I am because of all those who are around me. So with that said, last, I would like to acknowledge my family and friends for their continued support in all my endeavors. Cole and Parker, you guys are my inspiration in all that I do. Mark, thank you for accepting me for who I am and what I want to be. Thank you for also turning on the lights when the ball starts spinning a bit too fast.