2017 Chicago Finalist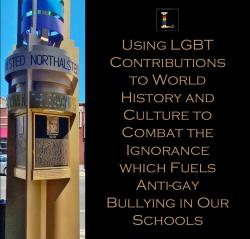 Institutional Award
The Legacy Project
Activist
The Legacy Project was inspired by the NAMES Project AIDS Memorial Quilt when it was displayed for the first time at the National March on Washington for GLBT Civil Rights in 1987 as the beginning of an LGBT history project and museum. In 1991, the City of Chicago instituted the first Gay and Lesbian Hall of Fame recognizing both Chicago LGBT history and international history. A few years, a "Rainbow Pylon" was installed as a streetscape art project on north Halsted Street, part of the "North Halsted Corridor," the nexus Chicago LGBT community. This became the impetus for extending the installation into a history walk that toured the area, which became Legacy Walk. The inagural dedication of the kiosks and plaques took place on National Coming Out Day, October 11, 2012. Source Wikipedia
Visit website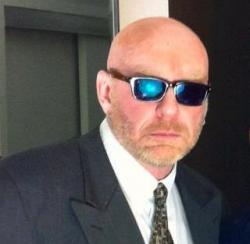 Artistic Expression
Scott Free
Performer
Scott Free is an activist, musician, and LGBT music event producer, and has been involved with Chicago's LGBT community for more than 25 years. Over the years, his musical styles have included punk, folk, musical theater, rap and house music. His rap video 'Beat The Rap' was on regular rotation on BET, and his house music video 'Happy Again' was in the Top 10 music videos on LOGO's Click List. He currently curates the Off Center live music series at the Center On Halsted, Bear All at Touche, and Homolatte at Big Chicks, the longest running queer performance series in the country.
Visit website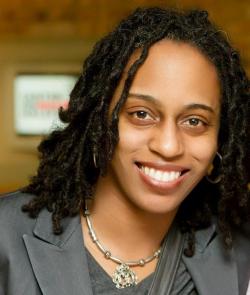 Artistic Expression Spoken Word
Quare Square Collective M. Shelly Conner
Writer
M Shelly Conner is Chicago-based writer, humorist, and scholar. She is the Executive Director of Quare Square Collective, Inc. — a 501(c)(3) nonprofit for queer artist of color. Shelly is also creator of the new comedy web series Quare Life (currently in production with OpenTV). Follow her blog about travel, culture and food through a queer womanist of color lens at DapperVista.com. Quare Square Collective, Inc. was founded in 2014 as a non-profit collective for queer artists of color. Since its inception, QSC has partnered with numerous institutions and organizations such as the DuSable Museum, the University of Illinois at Chicago, and the Legacy Project to provide community arts programming featuring the work of queer artists of color. QSC's members are located all over the country and their disciplines span everything from literary and visual arts to culinary. Find out more at www.quare2collective.org. M. Shelly Conner, Ph.D. Executive Director, Quare Square Collective, Inc. professional website: mshellyconner.com additional website: dappervista.com
Visit website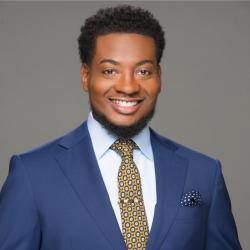 Outstanding Millennial Future Leader
Andre Mitchell
Business Person
I am truly honored to be recognized as an Esteem Award Recipient for Outstanding Millennial. In my career as a Real Estate Broker referrals and reputation are vital and is a direct reflection on your brand. I am thankful for having a supportive family and friends that have encouraged me along the way and I am extremely thankful for my clients that have allowed me to be an integral part of their home buying experience.
Visit website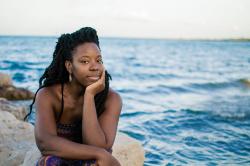 Outstanding Service, Female
Lanita Shera
Performer, Film Producer
Lanita Shera holds two degrees. A BA in English Literature from the University of Georgia and a MFA in dance choreography from Sam Houston State University. A former dancer from Joel Hall Dance Company, she challenges the world by empowering women to have a body positive, sex positive and overall women supporting women stands in her show and in particular her new show Sugar Brown a hilarious and sexy show. This is the first of its kind! She breaks ground with a new genre she calls erotic comedy. The show has been selling out all over the country! An activist, teacher, poet, writer, dancer and choreographer she has been supporting youth and LGBT community for years! She thanks the esteem for the nomination! Her show, Sugar Brown Bad and Bougie will be in Chicago July 15th! Get your tickets today at sugarbrowncomedy.com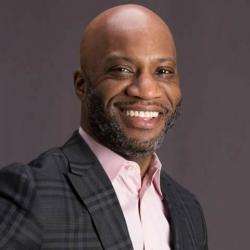 Outstanding Service, Male
John Sykes
Activist
Psychotherapist, Clinical Social Worker--licensed in Illinois and Lecturer, and a Trauma Specialist
I am so grateful to accept an Esteem Award, this year. I would like to thank the Universe for using me as a vehicle to impact the lives of many. I believe that being a participant in helping a community in peril, and in need of so much healing, is essential. Respect, love and inclusion are our birthrights
Visit website