2019 National Finalists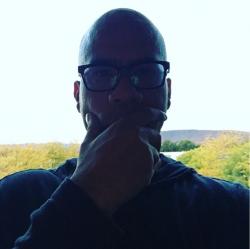 Outstanding Service, Male
Steven G. Fullwood
Activist
Steven G. Fullwood is a Documentarian, Public Archivist, Writer and Photographer. Mr Fullwood is the former associate curator of the Manuscripts, Archives and Rare Books Division at the Schomburg Center for Research in Black Culture, New York Public Library. In 1998, he founded the In the Life Archive (ITLA) to aid in the preservation of materials produced by and about LGBTQ people of African descent and in 2004, donated the collection to the Schomburg Center. Fullwood's published works include co-editing the following anthologies and bibliographies: Black Gay Genius: Answering Joseph Beam's Call (2014), To Be Left with the Body (2008) and Carry the Word: A Bibliography of Black LGBTQ Books (2007), and his articles, essays and reviews published in Library Journal, Africana Heritage and other publications.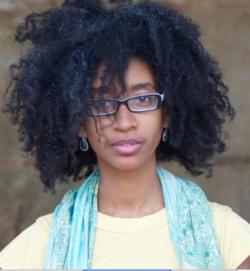 Outstanding Service, Female
Alexis Pauline Gumbs
Activist
Alexis Pauline Gumbs is a community cherished writer and Black feminist scholar. She was the first scholar to research in the papers of Audre Lorde at Spelman College and June Jordan at Harvard University, and her work to amplify the lessons of Black feminist writers is recognized around the world. . Her work to create the Mobile Homecoming Living Library and Archive with her partner Sangodare is a model for Black LGBTQ intergenerational engagement and care. She is the author of Spill: Scenes of Black Feminist Fugitivity, M Archive: After the End of the World which have transformed and enlivened Black feminist theory and poetics. Her co-edited volume Revolutionary Mothering: Love on the Front Lines offers an expansive vision of mothering as a transformative way of nurturing life, grounded in the leadership of Black lesbian feminist activists of the 1970s and 80s. She and her partner live in Durham, North Carolina where they are in the early stages of creating an intergenerational assisted and independent living community to celebrate and center Black LGBTQ brilliance.
M Archive: After the End of the World is available here. (You can download the introduction to M Archive: After the End of the World here: https://www.dukeupress.edu/Assets/PubMaterials/978-0-8223-7084-0_601.pdf)
Spill: Scenes of Black Feminist Fugitivity is available here.
Revolutionary Mothering: Love on the Front Lines is available here.
Without Apology: Poems in Honor of Black Women by Clyde E. Gumbs is available here.
Listen to excerpts from M Archive: After the End of the World in my echolocation lecture here: https://www.youtube.com/watch?v=vELtF3-3jW8 Check out my conversation with Hortense Spillers on Left of Black here: https://www.youtube.com/watch?v=Ui-EZQ1BTfE Get a sneak preview of the concept behind my current project "Visionary Daughtering" here: https://www.youtube.com/watch?v=dBp8RVzPW8M&feature=youtu.be&fbclid=IwAR3jGcaFWIFemTsBnZ6H3sTitWo52ayaHSuJ-9z_PiVYMUu67C6psSmw-t0
www.alexispauline.com www.blackfeminismlives.tumblr.com www.alexispauline.com/brillianceremastered www.mobilehomecoming.org www.brokenbeautiful.wordpress.com www.blackfeministmind.wordpress.com
Visit website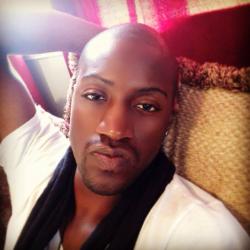 Special Recognition Award
Sampson McCormick
Performer
Sampson McCormick is a stand-up comedian, writer, lover of the theater, men and the black excellence. McCormick was born in Washington DC but currently resides in Los Angeles. He got his start in comedy at the age of 16. He has been featured on BET, TV One, VICELAND. In 2018 he made history as the first LGBTQ comic to perform at the National Museum of African American History and Culture in Washington, D.C. Mr. McCormick's body of works include an off-Broadway run of "BBoy Blues: The Stage Play," as well as films such as That Bitch Better Funny: Sampson Live at Howard Theater (2014), A Tough Act to Follow (2016), and the upcoming film A Different Direction (2019).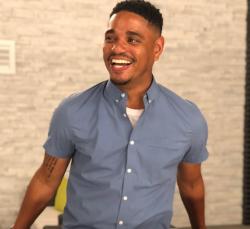 Future Leaders/Outstanding Millennial Award
Perre L. Shelton
Activist
Perre L. Shelton, is a spoken word performance artist, educator, mentor and queer black child of God. Shelton currently resides in Washington DC where he's a PhD Candidate of Counseling-Psychology. Shelton is the founder of THE LAMAR METHOD (TLM) which was inspired by his history of working with marginalized and underrepresented populations such as people of color, veterans, LGBTQ+ individuals, etc.