2008 Chicago Finalist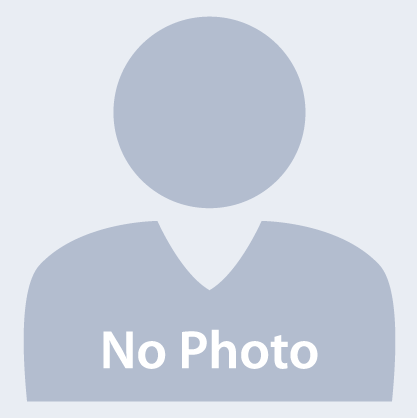 Outstanding Service,Transgender
Be-All Conference
Activist
The Be-ALL Conference has a proud history of bringing members of the transgender community together with family, friends and significant others for a week of fun.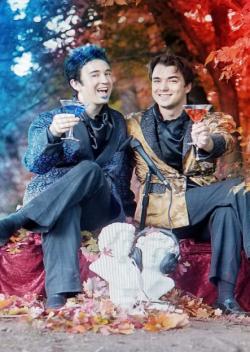 Outstanding Podcast, Local
Feast of Fun
Activist
Fausto Fernós and his partner Marc Felion sparked the revolution in new media when they turned their Chicago based variety show into a podcast in February 2005. The Feast of Fools podcast was an early internet pioneer which innovated many of the conventions of online programming, including the first talk show to be hosted by a real-life gay couple anywhere. Today Feast of Fools ranks as the most downloaded gay talk show on the iTunes Music store. Gay or Straight, it is the most listened to independently made podcast coming out of Chicago. Every day people all over the world listen to this real-life gay couple and their friends as they serve up fresh, funny talk on odd news social trends and celebrity interviews. Winner of the 2006 & 2007 People's Choice Podcast Award for ~Best GLBT Podcast~ 2006 & 2007. Subscribe for free though their website: feastoffools.net. https://feastoffun.com
Visit website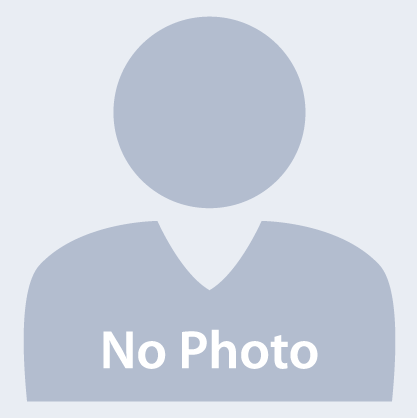 Outstanding Magazine, Local
Gay Chicago Magazine
Author, Writer
Founded in 1976 by Ralph Paul Gernhardt and Dan DiLeo, Gay Chicago Magazine is the longest running weekly gay entertainment magazine in the country. The magazine covers everything from news, theater, music to politians and celebrity interviews. Gay Chicago has donated millions of dollars in ad space over the years for many not for profit organizations, also Gay Chicago continues to promote safe sex ads. In our 32nd year we will continue giving back to the community as we have always done. Currently the magazine is owned and operated by Stacy Bridges and Craig Gernhardt who took over operations after the passing of its founder Ralph Paul Gernhardt in 2006.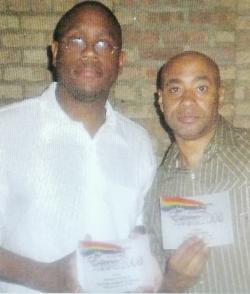 Promoters of the Year. Male
Rails Marketing Group
Businessperson
Established in 1998, Rails Marketing Group is one of Chicago's leading nightlife promotion and event marketing companies specializing in urban alternative target marketing. Our mission is to create lasting memories and produce and promote the most innovative and enjoyable events Chicago has to offer. "Rails" symbolizes the passage taken by slaves in search of freedom and their will to survive. The "star" guided slaves to freedom and the biblical three wise men in search of Bethlehem. The symbolic "Sankofa" bird stands for our commitment to always examine our past while forging into the future. Together, they symbolize hope and remembrance of our brethren taken from us by AIDS and our ancestors who survived all of life's worst atrocities. And so let us continue the battle and remember the soldiers who served before us. Only together, in unity, will we be victorious. Friday, July 4th, 2008 marks the 10th Anniversary of the Rails Marketing Group in the Chicago community.
Visit website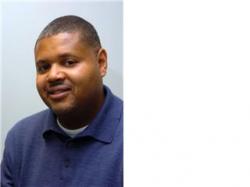 Outstanding Service, Male
Dale Green
Activist
Dale Green joined the staff of the AIDS Legal Council of Chicago as the Community Outreach Advocate and paralegal in October, 2001. He came from the Minority Outreach Intervention Project (MOIP) in Chicago where he coordinated activities in case management, medical care, and HIV/AIDS counseling and testing with predominately African American gay men. Dale has spent most of his career in community service, including as a child welfare worker, where he gained extensive courtroom experience. He also served in the Illinois National Guard for several years being activated for Operation Desert Storm and state flood disasters. Like many on the ALCC staff, he has the personal experience of friends and family being affected by the illness. He feels that "working at the AIDS Legal Council enables me to further assist the community one person at a time in curbing the continuation of discrimination, under-representation and misunderstanding." Dale received his Bachelor of Liberal Arts and Sciences in Criminal Justice at the University of Illinois at Chicago, and a Master of Arts in Community Counseling from Northeastern Illinois University.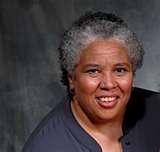 Outstanding Service Female
Reverend Deborah Lake
Activist
Reverend Deborah E. Lake is a take charge person. Her venue for social change is Sankofa Way Spiritual Services, a nonprofit organization that uses spirituality t o address the social ills that threaten the well-being and mental health of all people. Reverend Lake, the accomplished author writings include, "Your Sister Your Brother Your Neighbor Has AIDS." She has been interviewed by The Windy City Times, El Mundo, US News & World Report, ABC News, Chicago Sun Times, Chicago Tribune, and Chicago Free Press. She's a member of the African American Advisory Board for the Human Rights Campaign's Religion and Faith Program. Sankofa Way has works with Sidran Training Institute, McCormick Seminary, United Church of Christ, AIDS Foundation of Chicago, Metropolitan Community Churches, and Affinity Community Services. Visit www.sankofaway.org