2009 National Finalist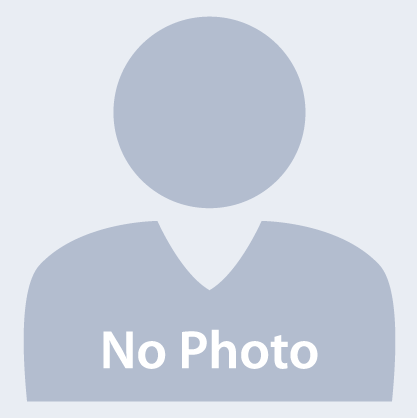 Outstanding Service, Transgender: Local
FORGE
Activist
FORGE, For Ourselves: Reworking Gender Expression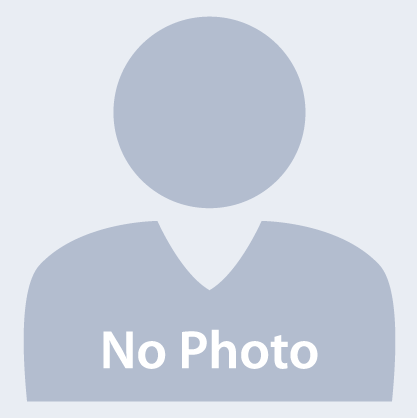 Outstanding website
GBMNews.com
Writer
GBMNews is an innovative news site specifically for the LGBT community of color. We maintain a local as well as global perspective. In addition to news, our site has a significant emphasis on music, theatre, film, literature, dance and the visual arts. Our audience is rapidly growing. At this time we believe that we have the largest Internet audience of any site for the LGBT community of color. GBMNews is designed around the successful Web 2.0 philosophy of citizen contributed content. Similar to Wikipedia, YouTube and Google Blogger, community volunteer writers are encouraged to contribute articles on news, issues and events. Our contributors include both amateur and professional writers as well as; photographers, videographers, poets, musicians and visual artists. Our over arching goal is to embrace the community and provide an environment where individuals can feel free to express themselves. This July, GBMNews will debut a newly designed site featuring colorful magazines on entertainment, fashion, theatre and travel. We will very soon re-launch our Art Gallery where community artists can display images of their work. And most importantly, RadioGBM is now available in it's beta form. This Internet radio station is global and features multiple music channels where you will find LBGT musicians work juxtaposed with tracks from the greater music world. We are pleased and honored to receive the Esteem Award for Outstanding Website. We cherish this moment and thank all our community of volunteer contributors for making it possible.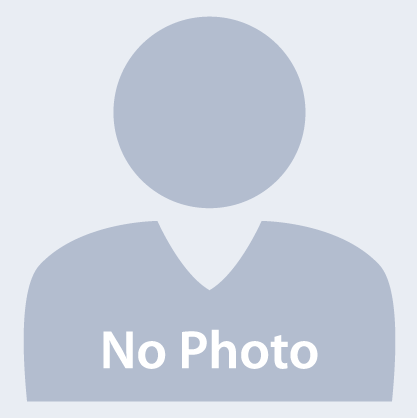 Outstanding Service, Transgender:National
Gender Odyssey
Activist
In 2001, Gender Odyssey began as a national transgender conference focused on the lives of transgender men. Over the years, not only has the conference evolved to include anyone interested in the thoughtful exploration of gender, but the founder, Aidan Key has expanded his work to become a full-fledged organization called Gender Spectrum. The components of this organization include two national conferences, support groups for parents of transgender children, seminars for health care providers, and education and training within schools, and curriculum development for grades K-12 encompassing the concept of gender as a spectrum.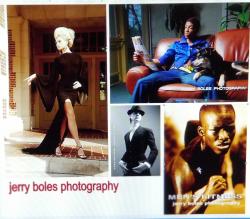 Artistic Expression: National
Jerry Boles Photography
Film Director
Born on the southside of Chicago, Jerry Boles moved to Atlanta in 2001. This move allowed a "fresh start" and the opportunity to focus on his dream of becoming a well known fashion photographer in the industry. While in Chicago, his early years in photography yielded several jobs as a graphic photographer. He met many people who simply gifted him photographic equipment which he used to create his own studio and lab. Upon Jerry's arrival in Atlanta, Dwight Powell of Clik Magazine was the first to give him the exposure he needed. Soon other promoters, graphic artists, and fashion designers, began to take notice to his work. He then set out to improve his skills, taking on an extra job to invest in better equipment, workshops and continuous marketing campaigns. Today, the work of Jerry Boles Photography has been seen by well over a million people as it appears on billboards around Atlanta, print advertisement campaigns all over the nation and even other countries. Many JBP models are still landing agency contracts, print ads, commercials and movie spots. Working with Clik, Sizzle, Xtreme Entertainment, and EM Designs, have given him the opportunity to photograph many celebrities, politicians and people who are making headlines in National and International News. What's next for Jerry? Jerry is excited about the future of Jerry Boles Photography. He knows where he's been and he certainly knows where he wants to go with his photography career and is working every day to get there.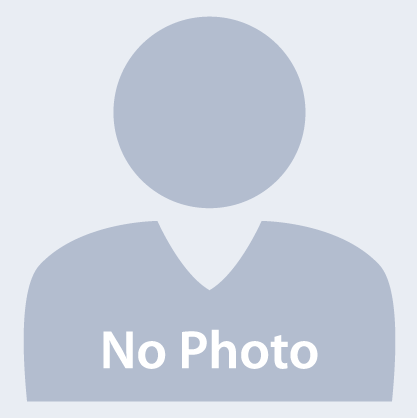 Institutional Award
NAACP
Activist
Founded February 12, 1909, the NAACP is the nation's oldest, largest and most widely recognized grassroots—based civil rights organization. It's more than half-million members and supporters throughout the United States and the world are the premier advocates for civil rights in their communities, conducting voter mobilization and monitoring equal opportunity in the public and private sectors. The NAACP was formed partly in response to the continuing horrific practice of lynching and the 1908 race riot in Springfield, the capital of Illinois and birthplace of President Abraham Lincoln. Appalled at the violence that was committed against blacks, a group of white liberals that included Mary White Ovington and Oswald Garrison Villard, both the descendants of abolitionists, William English Walling and Dr. Henry Moscowitz issued a call for a meeting to discuss racial justice. Some 60 people, seven of whom were African American (including W. E. B. Du Bois, Ida B. Wells-Barnett and Mary Wells-Barnett and Mary Church Terrell), signed the call, which was released on the centennial of Lincoln's birth.
Other early members included Joel and Arthur Spingarn, Josephine Ruffin, Jane Addams, Mary McLeod Bethune, and Charles Darrow. Echoing the focus of Du Bois' Niagara Movement began in 1905, the NAACP's stated goal was to secure for all people the rights guaranteed in the 13th, 14th, and 15th Amendments to the United States Constitution, which promised an end to slavery, the equal protection of the law, and universal adult male suffrage, respectively. The NAACP's principal objective is to ensure the political, educational, social and economic equality of minority group citizens of United States and eliminate race prejudice. The NAACP seeks to remove all barriers of racial discrimination through the democratic processes.
Visit website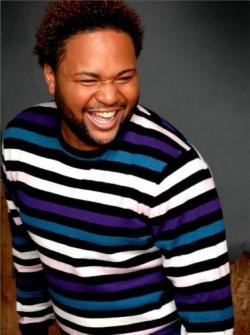 Outstanding Blog
Ray Cunningham of raysbleujuice.blogspot.com
Author
Ray Cunningham is nationally recognized media personality, best known from BET's longest running reality series, College Hill - which he made history for being the first gay talent for the network. Now an award-winning blogger, Ray serves as the entertainment editor for Bleu Magazine and has started his own entertainment development company, Social Status based in Los Angeles. As a lifestyle expert, Ray is a strong advocate for the black LGBT community. He travels the country speaking at various events about politics, cultural awareness, diversity and made a controversal appearance on the highly rated talk show, Dr. Phil debating about the use of the 'N' word. A native of Virginia, Ray graduated from Virginia State University with his B.A. in Mass Communications in 2006. Photo Credit: Adam Bousea
Visit website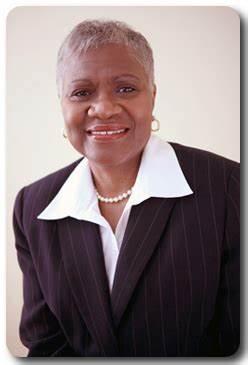 Outstanding Social Services Agency /CBO:National
The National Black Leadership Commission on AIDS (NBLCA)
Activist
The National Black Leadership Commission on AIDS (NBLCA), founded in November 1987, is the oldest and largest not-for-profit organization of its kind in the United States. The NBLCA's mission is to educate, organize, and empower Black leadership, including clergy, elected officials, medical practitioners, business professionals, social policy experts, and the media to C. Virginia Fields meet the challenge of fighting HIV/AIDS in their local communities. The NBLCA conducts policy, research and advocacy on HIV and AIDS to ensure effective participation of our leadership in all policy and resource allocation decisions at the national, state and local levels of communities of African descent nationwide. The NBLCA is establishing affiliates in cities throughout the United States where African-American communities are hardest hit by the HIV/AIDS epidemic, including New York City, Nassau County (LI, NY), Albany, Syracuse, Rochester, Buffalo, Baltimore, Atlanta, Detroit, Tampa, Oakland, and Washington, DC. Since its inception, the NBLCA has served thousands of organizations and institutions through community development, technical assistance, and formulation of public policy; helped to raise almost $2 billion in new federal funding for HIV/AIDS and public health-related direct service organizations serving communities of African descent; created the first programs for the Black clergy to develop strategies to address the complexity of problems caused by HIV and AIDS. The NBLCA serves as chief consultant on HIV/AIDS and public health-related issues to numerous national organizations. Among them are its partnerships with the Congressional Black Caucus and its official partnerships with the National Association of Black Social Workers, the National Caucus of Black State Legislators, representing over 500 Black state elected officials, and the National Baptist Ministers' Convention with a membership of 8.2 million. The NBLCA has served as an advisor on HIV/AIDS-related issues to the United Nations and to the nations of Gabon, Central African Republic, Uganda, and the Bahamas, among others. The work of the NBLCA is financially supported by contributions and grants from a range of sources — philanthropic foundations, corporations, government, individual donors, and proceeds from special fund-raising events such as the Choose Life Awards Benefit Gala. These funds are allocated across the nation to support the organization's volunteer efforts.
Visit website

Outstanding Newspaper, National
The Washington Blade
Author, Writer
On behalf of the Washington Blade's employees, advertisers and readers, I would like to thank PrideIndex.com for recognizing the Blade as an Outstanding Newspaper with the 2009 Esteem Awards. As the nation's oldest LGBT newspaper, the Blade strives to bring its readers powerful and intriguing content week after week. We focus on news originating on Capitol Hill, but we proudly report stories from across the nation. When lesbian couples married in San Francisco, we told you about their happiness. When gay delegates exercised their political muscle at the Democratic National Convention in Denver, we quickly brought you the latest developments. When bisexuals convened a national summit in New York City, we highlighted their work toward equality. And when transgender activists and allies demanded inclusion in the federal Employment Non-Discrimination Act, we exhaustively covered Washington's reaction. These stories are but a sampling of the quality, award-winning journalism found within the Washington Blade. We are honored to receive from you the Outstanding Newspaper award as the latest recognition of our work. Again, from all of us in the Blade family, thank you. - Publisher Lynne J. Brown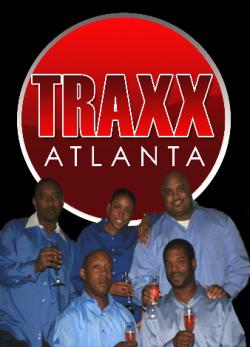 Promoter of the Year, Male: National
Traxx Atlanta
Businessperson
In the beginning of 1983 a group of gentlemen found a void in Atlanta for black gay men. Therefore, they began to host rent parties at K-11, the infamous apartment at Atlanta Overlook. Because these gentlemen all worked at the Ritz Carlton Hotel, they created the Ritz Boyz. Their functions were so ritzy from then on the men of Traxx rented a variety of venues that they always soon out grew. Then in 1989 David Hampton became the General Manager of the Phoenix a.k.a. the Warehouse. After Mr. Hampton received this position he convinced the owner, Mr. James Mason, to have a black gay night, which in known by most as the Legendary TRAXX Saturday Night Party. In 1993 Mr. David Hampton and Mr. Phillip Boone became the proprietors of the Legendary Traxx on 306 Luckie Street, downtown Atlanta. Unfortunately, in 1998 Mr. David Hampton past and Mr. Phillip Boone became the sole owner. In 2005 Mr. Homer Hammonds, Mr. Durand Robinson, and Mr. Ron Lewis became Managing Partners alongside Mr. Boone. These men created the firm known to many as Ph.D. Entertainment d/b/a TRAXX ATLanta After eleven years in the entertainment industry TRAXX moved from its renowned location at 339 Marietta Street to Atlanta Live/Dekalb Events Center. From there they moved to their new edifice, a 50,000 square foot building located on 1287 Columbia Drive, in Decatur, GA. Complete with two dance floors, two stages, space for concerts, and the ability to safely accommodate up to 6,000 patrons. After twenty years TRAXX has reinvented themselves not only to cater to men, but also to females and every facet of the entire gay community. TRAXX female division, TRAXX Girls, is headed by the newest Managing Partner Melissa Scott. They strive to be not only active in entertainment, but a viable outlet to bring issues to the forefront that affects the black alternative lifestyle. Now TRAXX is the nation's ultimate alternative event planning firm and continues to be the source of Atlanta's nightlife entertainment.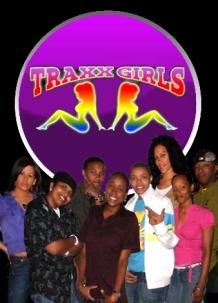 Promoter of the Year, Female: National
Traxx Girls
Businessperson
Melissa Scott has taken the lesbian community by storm offsetting the nation's freshest entertainment events for women of color. Melissa learned the language of the club promotions business as a young child. An Augusta Georgia by way of baltimore Maryland native, her father has successfully owned and operated nightclubs since her childhood. "I remember sneaking into my father's strip clubs and taking inventory of liquor at age nine. I have been motivated by the family business of club ownership and promotions." Watching, listening and learning th proper delivery of successful event promotions management instilled the values needed for Melissa's future sucess. As a graduate of paine College with a Bachelors of Science in Mathematics, Melissa Scott knows how to work the facts and figures of producing progressive entertainment ventures. unafraid of her female stance promoters have been drawn to her ambition. she has booked high profile celebrities to host entertainment and major sporting events. This developed her positive image as Augusta's elite DJ and promoter. Always ready for a next challenge, Mellissa Scott set her sights on Atlanta, Georgia. She began traveling to Atlanta every weekend to DJ at special events and parties for Atlanta's GLBT audience. She was named DJ M while working with the premiere alternative event promotions company for women. Once DJ M moved to Atlanta, she stilled traveled to Augusta weekly to continue promoting her entertainment events she offset in Augusta. Her reputaion superceded her skills as different promotional companies lined up to collaborate and offset events produced through her upgraded caliber. Traxx Atlanta, 21 years in the GLBT event promotion business asked DJ M to create a female entity of Traxx titled, "Another Family Affair, it would become an instant success causing DJ M to take her promotions vision to another level. 6 months later, Traxx Girls, Inc., was born. Since April 2006, Traxx Girls Inc., has been on the cutting edge of alternative entertainment, choosing some of the nations most noteworthy cities to showcase our events. Traxx Girls Inc's unblemished record has caused promoters to request collaborative events in New York, Charlotte, Orlando, St. Louis, Las Vegas, Memphis, Indianapolis, New Orleans, Miami, Canada, the UK and Sweden. Traxx Girls Inc. , ensures the ultimate entertainment experience with precise planning and attention to detail giving the grorgeous women of the world an atmosphere to enjoy. Traxx Girls Inc., emphasizes fun, creativity and artist-free form expression for the alternative urban chic. Traxx Girls Inc., began as an entertainment group hosting events for women of color but all nationalities frequent the events every Thursday through Sunday in Atlanta and three alternative destination weekend events in Miami, New Orleans and Atlanta. Traxx Girls Inc., was the winner of PrideIndex.com's Promoter of the Year, Female for 2009 to learn about the awards visit www.TheEsteemAwards.com for more information on Traxx Girls Inc., visit www.traxxgirls.com.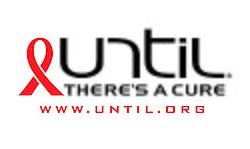 Special Recognition: National
UNTIL THERE'S A CURE
Activist
TWENTY EIGHT YEARS after the first appearance of AIDS, 25 million men, women, and children worldwide have battled this devastating disease and lost. As a 501(c)(3) nonprofit organization, the FOUNDATION extends its energy, resources, and determination to our worldwide community so that compassion, respect, and care are the norm rather than the exception. UNTIL THERE'S A CURE was one of the first organizations to continually promote the cause by offering a way in which individuals can participate — purchasing and wearing The Bracelet. The FOUNDATION has made crucial steps in raising funds for a wide range of HIV/AIDS-related projects and agencies. Grant funds are derived from various efforts: The Bracelet sales, sporting events, fund-raising events, personal and corporate financial contributions, and partnerships with other HIV/AIDS organizations. To date, $9,000,000 has been granted to: • Care Services: Social services, medical care providers, hospices, legal services, and food services. • Prevention Education: Interactive programs that teach teens and adults about the dangers of HIV and high-risk behavior. • Vaccine Development: Advocacy for the development of an AIDS vaccine, which offers the best hope for reducing the spread of HIV. UNTIL THERE'S A CURE was the seeding donor to the International AIDS Vaccine Initiative (IAVI). WE DREAM of the day when the number of new HIV infections is zero. On behalf of those who are HIV positive, we are dedicated to educating all people about the virus and the overwhelming need for love and compassion.
Visit website