2010 National Finalist

Institutional: National
Equality Forum
Activist
Equality Forum is a nonprofit organization headquartered in Philadelphia. Our mission is to advance national and international gay, lesbian, bisexual and transgender (GLBT) civil rights through education. Equality Forum coordinates GLBT History Month, produces documentary films, undertakes high-impact initiatives and presents the largest annual national and international GLBT civil rights summit. Equality Forum produces these events in collaboration with learning institutions, professional associations, research centers, for profit companies and nonprofit organizations. Equality Forum Programs and Initiatives Annual Equality Forum The weeklong Global GLBT Summit has an international focus, top-tier panel discussions, parties, an annual art exhibit, International Equality Dinner, Sunday OUT! and more. There is no registration fee and all panels are free. GLBT History Month Since 2006, Equality Forum has spearheaded GLBT History Month (in October). GLBT History Month honors 31 GLBT Icons—one each day—with a video, bio, bibliography, downloadable images, and other downloadable images and resources. www.glbthistorymonth.com Documentary Films Equality Forum has produced three acclaimed documentaries. "JIM IN BOLD" — The leading film about the impact of homophobia on GLBTQ youth. www.jiminbold.com "Gay Pioneers" — A 30-minute documentary that chronicles the start of the organized GLBT civil rights movement with "Annual Reminders" at Independence Hall each Fourth of July from 1965 to 1969. www.gaypioneers.com "Saint of 9/11" — A feature-length film portrait of Father Mychal Judge, Chaplain of the New York Fire Department. www.saintof9-11.com
Visit website

Outstanding Newspaper: National
Gay Life
Businesspersson
Gay Life is a publication of the Gay & Lesbian Community Center of Baltimore. It's published every other Friday in Baltimore, Maryland, with distribution throughout the Mid-Atlantic region. As a social enterprise of the community center, revenues generated by Gay Life support the Center and, in turn, its myriad services in the community. Gay Life is one of the oldest examples of a GLBT newspaper, which is produced by a non-profit community association. We began publishing the newspaper in September of 1977 just six months after the inception of the Center. We've come a long way from our humble beginnings and are proud of our heritage. Today, Gay Life distributes nearly 10,000 papers throughout the Mid-Atlantic region. Our estimated readership is approximately 40,000! Our editorials offer insightful and engaging commentary not only on local events, but also on national news. Throughout the year we focus several of our editions on specific GLBT topics, such as the Pride Festival, which takes place in Baltimore every June. In addition to our editorial commentary, we offer Print and Classified advertising where businesses and organizations can market to the mid-Atlantic GLBT community. Our Loyal advertisers consistently inform us that advertising in Gay Life is a very effective tool. We have many goals for the Gay Life newspaper. We are ever growing and transitioning along with shifting socio-cultural trends in our society. We gain more and more readers every year. As always, our publication is absolutely free. Please stop by one of our many distribution points and pick up a copy to see what is going on in the mid-Atlantic GLBT world. We can also deliver Gay Life directly to your home or business. You can access the subscription form right here on our website. In addition, we welcome editorial submissions and press releases. And we encourage businesses and organizations to advertise in our pages. We are extremely proud and humbled to serve the Mid-Atlantic GLBT community.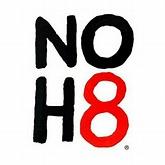 Artistic Expression: National
No H8 Campaign
Activist
On November 4, 2008 Proposition 8 passed in California, amending the state Constitution to ban same-sex marriage. The defeat provoked a groundswell of initiative within the GLBT community at a grassroots level, resulting in the formation of many new political and protest organizations. The conception of celebrity photographer Adam Bouska (http://www.bouska.net) and partner Jeff Parshley, the NOH8 Campaign is a photographic silent protest created in direct response to the passage of Proposition 8. Photos feature subjects with duct tape covering their mouths, symbolizing the silencing of their voices by Prop 8 and similar discrimination, with the protest of "NOH8" painted on one cheek (http://www.noh8campaign.com). The campaign began with a handful of portraits of everyday Californians from all walks of life and gained momentum with the participation of high profile personalities. Participants have included politicians, military personnel, newlyweds, law enforcement, artists, and celebrities. Nearly a year and a half since its inception, the NOH8 Campaign has grown to over 4000 faces and continues to expand at an exponential rate. The NOH8 Campaign images are shared on social networking sites, including Facebook and Twitter. The images spread the message of equality, encourage dialogue, and promote the sharing of information and ideas. With overwhelming support from around the world, the NOH8 Campaign has tallied over 200,000 followers and supporters. In USA Today's #America Wants competition, the NOH8 Campaign made the Top 10 list of over 500 charities thanks to their supporters.
Visit website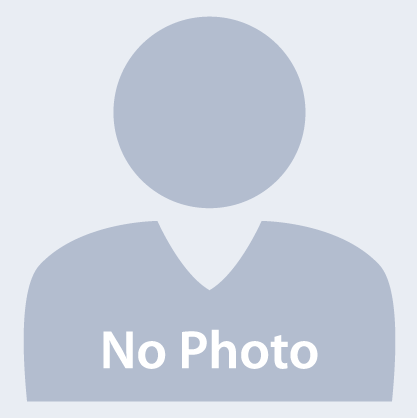 Outstanding Website
Outhiphop.com
Musician, Performer
OutHipHop.com is the primary website for all news and updates relative to the world of LGBT hip hop. The site holds a vast collection of news articles relevant to the genre posted in blog format. In addition, the site contains interviews with LGBT hip hop performers varying from those who are well established to those who are newly emerging on the scene. There are CD and mixtape reviews, a message board, and one of the most popular sections of the website is the free download section where visitors can download tracks various artists offer for promotional download and in some cases, full mixtapes which are hosted at OutHipHop.com for free. The site also features more traditional blogs from various personalities who write about the genre and movement. The site was created by Camilo Arenivar at a time in 2008 when he noticed that there was not any active website offering a similar service for LGBT hip hop, and was born out of a desire to give the movement more online visibility, and ultimately, credibility.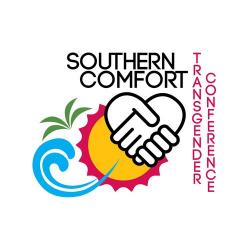 Outstanding Service, Transgender: National
Southern Comfort Conference
Activist
The Southern Comfort Conference, or SCC as it known to most is the Nation's Largest Transgender Conference. We do our best to see our attendees get information; education; love and support they need to help with their lives as well as have fun at the same time. Everyone is welcome to join us. It's our 20th Year Anniversary! It is held in the beautiful city of Atlanta every year during the fall. We have introduced the "SCC Network" designed to keep you engaged and active regarding conference activities as well as a way to make friends, network, grow and show your support. Our website: www.sccatl.org. On Behalf of Southern Comfort Conference, we thank you for this award. Blake & Alexis of Southern Comfort Conference
Visit website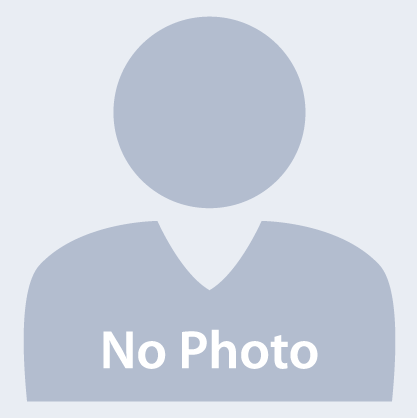 Outstanding Magazine: National
Swerv
Businessperson
SWERV Magazine is a national, quarterly lifestyle magazine featuring accomplishments within the African American Lesbian, Gay, Bisexual, and Transgender community. Each issue spotlights same-gender loving men and women in visual and performing arts, music, literature, film, television, sports, health, fitness and politics. SWERV was created by Jamil Fletcher and author/publisher Michael-Christopher in the fall of 2009. Prior to the debut of SWERV, the two published Black Pride Resource Guide, and annual magazine promoting black pride events around the country. SWERV has featured America's Next Top Model transgender contestant Isis King; lesbian filmaker, recoding and spoken word artist Hanifah Walidah; recently out gospel singer Ton3x (pronounced toe-nay) and former San Francisco Rockdog point guard DeMarco Majors. SWERV is distributed to over 50 cities in 26 states.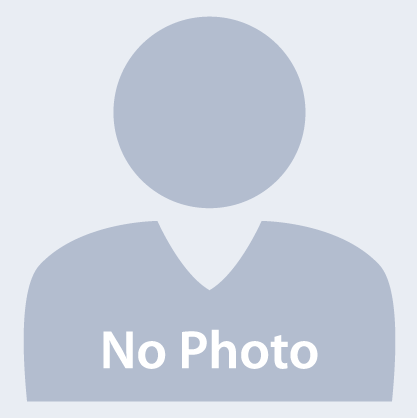 Outstanding Social Services/CBO:National
The MOCHA Center
Activist
The MOCHA Center began in 1996 as a peer-driven initiative by a group of Black gay men to address the effects of HIV and AIDS on their community. The informal support network was called the Men of Color Health Awareness (MOCHA) Project although it was soon apparent that there were other needs unaddressed at the time. MOCHA attracted other groups as well, including lesbians of color and youth as the agency expanded its services to meet the needs of those groups through comparable programming, Something for the Sistas and MOCHA Chat, respectively. The agency formally changed its name and mission in 2008 to reflect the constituencies served and is now known as the MOCHA Center whose mission is to improve health and wellness in communities of color through intervention and service with an emphasis on LGBTQ programming. MOCHA has been on the cutting edge of developing programs that integrate prevention of HIV and other sexually transmitted infections (STIs) specifically targeted to LGBT communities of color. The first of these was the Many Men, Many Voices (3MV) group-level intervention, listed in the compendium of effective behavioral interventions published by the Centers for Disease Control. MOCHA adapted 3MV to address the rise in HIV infections among youth 13-24 and is now diffusing the adapted intervention Young Men, Young Voices. MOCHA has also partnered with the House/Ball community and is currently developing a new intervention, Project VOGUE, geared toward increasing knowledge around HIV and resources available to combat it. Similarly, MOCHA is pilot testing the Theatre AIDS Prevention (TAP) program, which combines educational theatre, behavioral science and public health to provide an experiential alternative to didactic HIV/STI prevention. MOCHA has also taken on a leadership role through the New York State Taskforce on Black Gay Health. The Taskforce is housed at MOCHA and recently convened a statewide Summit addressing current and emerging health issues as well as offering capacity building workshops. The findings from the Summit will be published shortly. MOCHA continues to evolve to meet the needs of LGBT people of color with innovative, strengths-based programs and services.
Visit website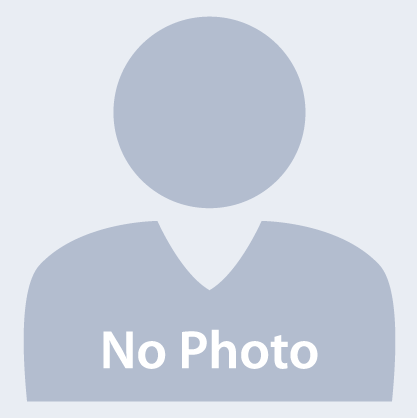 Outstanding Podcast
Voxunion.com
Writer
Voxunion.com is media for progressive ideas! We host and support several people of color online initiatives towards positive community outreach through media and education. We also consult on audio, video, print, curriculum, online and 'unique' media strategies to help organizations and groups impact their communities with their ideas for positive change. Voxunion.com is home of Organized Community of United People (Organized C.O.U.P.) — a group of Washington DC based activist working to effect positive change in communities of color through media and education, FreeMix Radio — the original MixTape radio show, the Morning Chuckle (the MC) and more. Organized C.O.U.P. and all Voxunion initiatives are independently funded as a part of the leadership's commitment to meeting our goal of developing an independent media and activist network to further our agenda. Our agenda is detailed in the "C.O.U.P. Proclamation" and can be viewed/downloaded online . Write to us at mail@voxunion.com.

Promoter of the Year, Male: National
WassUpNATL Mario Harris
Businessperson
Launched in 2002 as the DL Connect, Wassup N ATL aims to offer night club franchises in cities across the United States and abroad. "We want to be the freshest, most fun, hip gay companies with the best parties in the best venues, said Mario Harris the company CEO. Wassup N ATL originally started with goal of attracting a hundred or so nightclub patrons in the Atlanta area. But as word quickly spread club owners approached the group about bringing their style of parties to their venues by 2005 Wassup N ATL began promoting it parties at the legendary Club 708 (formerly Loretta's.) According to its website Wassup N ATL, "specialize in man to man action with some of the hottest strip shows, live dance parties sexiest bartenders, most hype DJs, and dopiest birthday parties."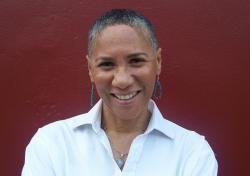 Outstanding Service, Female: National
Sharon Bridgforth
Writer
A writer/working in the Theatrical Jazz Aesthetic, New Dramatists member Sharon Bridgforth, is recipient of the 2008 Alpert/Hedgebrook Residency Prize. Fall 2009 Artist In-Residence in Performance Studies at Northwestern University, Bridgforth is listed in the Campus Pride 2009 "HOT LIST" — Top 25 Favorite LGBT Artists, Speakers, Lecturers, Music Acts, Comedians, Activists & Much More. Her work has received support from the National Endowment For The Arts Commissioning Program; The National Endowment For The Arts/Theatre Communications Group Playwright in Residence Program; National Performance Network Commissioning Fund; the Paul Robeson Fund for Independent Media; and the Rockefeller Foundation Multi-Arts Production Fund Award. Bridgforth is the author of the Lambda Literary Award winning, the bull-jean stories and love conjure/blues, a performance/novel. Both books are published by RedBone Press. She is an affiliate of The Austin Project, sponsored by The John L. Warfield Center For African and African American Studies, University of Texas at Austin (CAAAS). Bridgforth's Finding Voice Facilitation Manuel will be published in, Experiments in a Jazz Aesthetic: Art, Activism, Academia, and the Austin Project, edited by Dr. Omi Osun Joni L. Jones, Director, CAAAS, Associate Professor, Department of Theater and Dance U.T. Austin; Dr. Lisa L. Moore, Associate Professor, English and Women's and Gender Studies, U.T. Austin; and Bridgforth (Summer, 2010 by University of Texas Press).
Visit website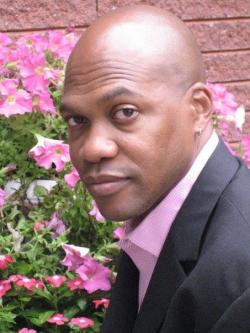 Outstanding Service, Male: National
E. Patrick Johnson
Activist
A native of Hickory, NC, E. Patrick Johnson received his BA and MA degrees from the University of North Carolina at Chapel Hill and his PhD from Louisiana State University. Currently, he is Professor and Chair in the Department of Performance Studies and Professor in the Department of African American Studies at Northwestern University. A scholar/artist, Johnson has performed nationally and internationally and has published widely in the area of race, gender, sexuality and performance. His book Appropriating Blackness: Performance and the Politics of Authenticity won several awards, including the Lilla A. Heston Award, the Errol Hill Book Award, and was a finalist for the Hurston/Wright Legacy Award. He co-authored (with Mae G. Henderson) Black Queer Studies: A Critical Anthology. His most recent book is Sweet Tea: Black Gay Men of the South—An Oral History, which is now a one-person play that premiered here in Chicago in May 2010. He is a fellow at the Ellen Stone Belic Institute for the Study of Women and Gender in the Arts at Columbia College. Johnson has dedicated his career to highlighting and preserving the black LGBT community through his scholarship and his art. He would like to thank the PrideIndex.com for honoring him with the Outstanding Service award.