2013 National Finalist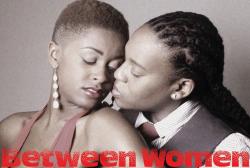 Between Women The web-series
Between Women The web-series
Film Producer
Between Women is a web series full of drama and a vibrant story line. It focuses on a circle of friends in the Black lesbian community of Atlanta, GA. Between Women covers a range of topics and is sure to capture the attention of every viewer that cross its path.
"PrideIndex.com congratulates Between Women The web series for its service on behalf of the LGBTQ and African American community."
Visit website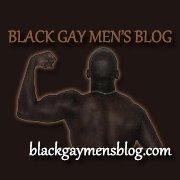 Outstanding Blog
Black Gay Men's Blog
Writer
Black Gay Men's Blog looks at issues affecting black gay and bisexual men, men of color and members of the LGBT community including health and wellness, HIV/AIDS, sex, dating, marriage, community issues and more. PrideIndex.com congratulates Black Gay Men's Blog for its service on behalf of the community.
Visit website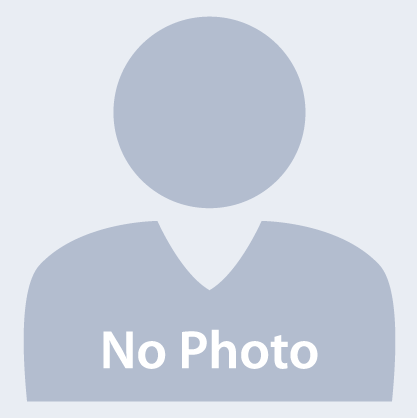 Outstanding Social Services/CBO
Gay Men of African Descent (GMAD)
Activist
In 1986, Gay Men of African Descent (GMAD) was conceptualized in New York City, a result of the vision of founder, The Reverend Charles Angel who, together with a few of his closest friends, embarked on a mission to empower black gay men. Historically, black gay men had been forced to prioritize their battles as if each was mutually exclusive: they were simply not just black or not just men or not just gay. They were all three of these things. Rev. Angel's goal was to create an environment in which black gay men embraced each aspect of their lives publicly and without shame. Thus was born the first serious attempt to mobilize this group of men, who, up till that point, had lived their lives in the shadows, often in fear, shame and alone. In starting GMAD, a platform was created to help fill the void in these men's lives, by providing the opportunity for fellowship, group support and family. Choosing not the path of least resistance but one of challenge and uncertainty, Reverend Angel and his friends took on the role - and the weight - of community activists in order to create parity for the black gay community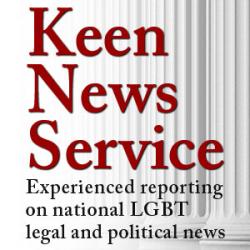 Outstanding Newspaper Reporter, Columnist
Keen News Service
Activist
Keen News Service is a professional news organization specializing in national political and legal news that involves or affects gay, lesbian, bisexual, and transgender people. We deliver that news to interested readers through select means: gay newspaper clients, websites of LGBT community-based organizations, and through our own website—keennewsservice.com. From the White House, Congress, and the U.S. Supreme Court to state ballot battles, right-wing tactics, federal election campaigns, and major court cases around the country, Keen News Service aims to bring readers reliable information about significant news developments—and deliver that information in a way that is both coherent and in context. Keen News Service was founded and is headed by a well-known and respected gay journalist, Lisa Keen. She has won awards for her work from the American Bar Association and the Society of Professional Journalists. From her 18 years as editor of The Washington Blade—and the start-up sister paper, the New York Blade—she built a reputation based on being tough but fair. She asks the hard questions and she doesn't publish quotes from anonymous sources taking potshots at their enemies. She works with a select group of other veteran gay journalists and vets their material carefully.
Visit website

Institutional Award; National
MoveOn.org Civic Action
Activist
MoveOn.org Civic Action is honored to receive the 2013 Outstanding Institution Award from PrideIndex.com. MoveOn is a community of more than 8 million Americans from all walks of life who are using the most innovative technology to lead, participate in, and win campaigns for progressive change. A few months ago, we unveiled our Million Leaders strategy -- an audacious plan to unleash progressive people power by encouraging and supporting MoveOn members and all progressives to step up as the leaders of their own campaigns for social change. This year, MoveOn members have used MoveOn's online petition tool to launch a campaign to get every last Democratic member of Congress to come out in support of marriage equality, to advocate for commonsense gun safety laws at the state and federal level, to organize in support of comprehensive immigration reform legislation, and to protect Social Security, Medicare, and Medicaid benefits.
We are very pleased to be included among this very prestigious group of honorees. Thank you for this recognition.
Visit website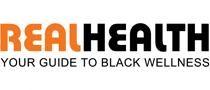 Outstanding Magazine
Real Health: Your Guide To Black Wellness
Author
Real Health is the U.S.'s leading health magazine for African Americans. Launched in 2004, Real Health covers fitness and nutrition as well as a broad range of health issues affecting black families.
Real Health is published four times per year and distributed nationally through doctors' offices, health clinics and community based organizations.
If you are a point-of-care setting or community-based organization and you'd like to order copies of Real Health for your patients and clients.
If you are individual who would like to receive Real Health directly at your home or office.
If you are an advertiser and would like information about advertising in Real Health.
Real Health is a publication of Smart + Strong, publishers of POZ, the U.S.'s leading magazine on HIV and AIDS for more than 15 years.
Visit website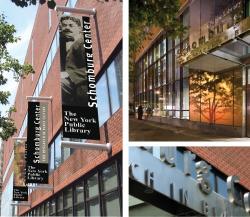 Special Recognition
The Schomburg Center for Research in Black Culture
Activist, Author
The Schomburg Center for Research in Black Culture is a research library of the New York Public Library (NYPL) and an archive repository for information on people of African descent worldwide. Located in the Harlem section of Manhattan, it has, almost from its inception, been an integral part of the Harlem community.
The resources of the Center are broken up into five divisions, the Art and Artifacts Division, the Jean Blackwell Hutson General Research and Reference Division, the Manuscripts, Archives and Rare Books Division, the Moving Image and Recorded Sound Division, and the Photographs and Prints Division.
In addition to research services, the center hosts readings, discussions, art exhibitions, and theatrical events. It is open to the general public.
Outstanding Service, Male
Wade Davis
Activist
Wade Davis is a nationally recognized speaker, activist, writer and educator. Davis is a former NFL football player who played for the Tennessee Titans, Washington Redskins and Seattle Seahawks, as well as two different teams within the NFL Europe league. Since retiring, he's owned a media business through a partnership with the New York Times called InMotion Media. Currently he works at the Hetrick Martin Institute (HMI) as the Assistant Director of Job Readiness and Academic Enrichment. At HMI, he teaches at-promise youth how to define success for themselves and thrive in society. His writings and interviews have appeared in the LA Times, Huffington Post, The NY Times, The Advocate, Out Sports, TheGrio.com, and many other media outlets, like President Obama's Whitehouse blog. He has appeared on NPR, MSNBC, BBC, CNN, and BET. He was also an LGBT Surrogate for President Obama during the 2012 election. In the role of surrogate he spoke at events on behalf of the President advocating for LGBT rights and inclusiveness. He's a member of the You Can Play Project and GLSEN sports advisory board - where he advocates for creating safe spaces for LGBT individuals in sports. Wade was also invited to speak at the Int'l AIDS Conference in DC in 2012. . Recently, Wade has launched the YOU Belong Initiative, a series of 4-day comprehensive sports instruction and leadership development clinics for LGBTQ (lesbian, gay, bisexual, transgender, queer/questioning) youth and straight allies that will be offered throughout the US quarterly within various sports.
2013 Outstanding Service, Male-National: (tied) Wade Davis, Activist, Hetrick-Martin Institute (New York) and Kenyon Farrow, Activist & Writer (New Orleans)
Visit website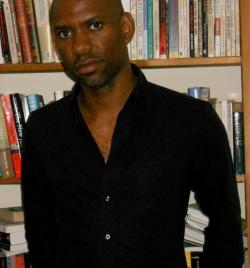 Outstanding Service, Male
Kenyon Farrow
Activist
Kenyon Farrow is a nationally recognized writer and activist. For nearly 15 years, he has worked consistently as an fighter for social justice issues for the Black LGBT community, having worked on numerous local and national campaigns on issues including HIV/AIDS, housing/homelessness, and criminal justice issues. Kenyon is the former Executive Director of Queers for Economic Justice, and serves on the board of Streetwise & Safe, and the advisory board of the Arcus Center for Social Justice at Kalamazoo College. As a writer, his essays and cultural commentary work often explores race, class and gender issues in politics, pop culture and social movements. He is co-editor of Letters From Young Activists: Today's Rebels Speak Out, and his essays appear in many books including the recent titles, We Have Not Been Moved: Resisting Racism and Militarism in 21st Century America (PM Press 2012), For Colored Boys (Magnus Books 2012) Against Equality: Queer Critiques of Gay Marriage (AK Press 2010). His work has also been featured in TheAtlantic.com, BET.com, Alternet, Colorlines, and many more. He's currently at work on his first collection of essays. He has been honored as one of the "Movers and Shakers" in HIV/AIDS Activism in the African-American Community by The Body.com, was named as one of Out Magazine's Out 100 for 2008, the Advocate Magazine's "40 Under 40" LGBT Leaders in the United States for 2010, and one of Black Entertainment Television's "Modern Black History Heroes" for 2011. Kenyon is a native of Cleveland, OH, but has lived in Brooklyn, NYC, and currently resides in New Orleans.
2013 Outstanding Service, Male-National: (tied) Wade Davis, Activist, Hetrick-Martin Institute (New York) and Kenyon Farrow, Activist & Writer (New Orleans)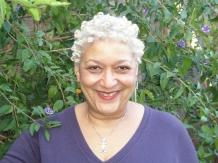 Outstanding Service, Female
Jewelle Gomez
Activist
Although I am unable to be present to celebrate with everyone I am very appreciative of the community's recognition of my small part in the efforts to gain full rights for LGBT people over the past 30 years. I had the privilege of support and inspiration from the Civil Rights Movement and the Lesbian Feminist movement as I developed my writing career and feel lucky to have my work shaped by that conscious commitment to social change. From my first Civil Rights march, to the first GLAAD demonstration, to editing early lesbian erotica, to dancing through the night to Sylvester, to my marriage to Diane in the San Francisco Public Library I've always believed in the importance of culture in creating community and bringing us all closer to a life of equality. Thank you for this acknowledgement which also honors those who've done the hard work before me that made my life possible.
Visit website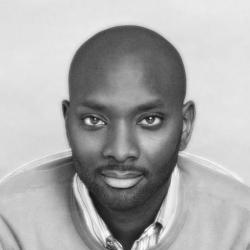 Artistic Expression
Patrik-Ian Polk
Film Director
Patrik-Ian Polk is an American film director, producer, screenwriter, singer, and actor. Polk, who is openly gay, is noted for his films that explore the African American LGBT experience and relationships. Polk made his feature film directorial debut with Punks, an independent feature that he also wrote and produced. Often described as a male Waiting to Exhale, Punks had its world premiere in January 2000 at the Sundance Film Festival. The film won several awards at festivals around the world and was released theatrically in November 2001. Polk is also the creator of the television series Noah's Arc, which made its debut on the Logo television network in October 2005. Polk's projects include Noah's Arc the Television series (2005), Punks (2001) Noah's Arc: Jumping the Broom (2008) and The Skinny (2012).
Visit website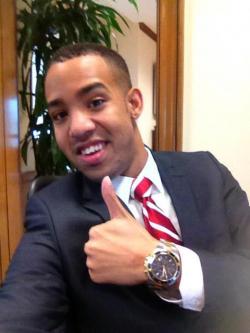 Outstanding Service, Youth
Alexander Sewell
Activist
Chicago native, Alexader Swell relocated to Washington DC to devote his life to public service. After a brief tenure on Capitol Hill, interning in the offices of Congressman Jesse Jackson, Jr. and Democratic Leader Nancy Pelosi, he joined the Obama Administration.
He is currently employed as the Special Assistant to the Secretary of Energy Steven Chu. This has proven to be a tremendous opportunity for his professional growth and development. In a city, where relationships matter, he has sought to connect with other progressive-minded individuals and others whom he can become a great personal and professional reference in the future.
Thank you PrideIndex.com for the recognition of service. What makes this award so special to me is that it is recognition for our community of my work and passion for public service. I am grateful for the support of our community, my family and my friends who provide inspiration and prayer for me daily. Thank you PrideIndex.com for recognizing me at such an early stage in my career. I wish to continue to make the giants in our community whose shoulders I stand on proud of my work for years to come. All the best, Alexander Sewell
Visit website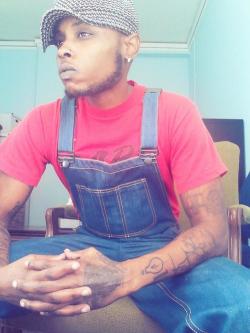 Outstanding Service, Transgender
Dr. Kortney Ryan Ziegler
Activist
Dr. Kortney Ryan Ziegler is an Oakland, CA based award winning artist, writer, and the first person to hold the Ph.D of African American Studies from Northwestern University. He is the director of "STILL BLACK: a portrait of black transmen," which is the first documentary to exclusively profile black transgender men. Dr. Ziegler runs the GLAAD Media Award nominated blog, blac (k) ademic, was named one of the Top 40 Under 40 LGBT activists in 2013 by The Advocate Magazine, received an honor as part of the inaugural Trans 100 and was recently awarded The 2013 Authentic Life Award from Transgender Law Center. Dr. Ziegler is also the Founder of Who We Know, a social enterprise centered on economic empowerment for trans people of color.
Thanks again!!! so excited -peace -krz
Visit website