2014 National Finalist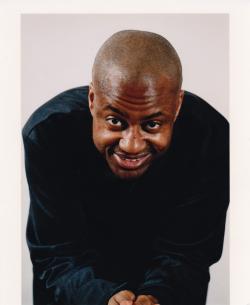 Artistic Expression: National
B-Boy Blues The Play by James Earl Hardy
Theatre Crew
James Earl Hardy is the author of the bestselling B-Boy Blues series: B-Boy Blues (praised as the first gay hip hop love story), 2nd Time Around, If Only For One Nite, The Day Eazy-E Died, Love The One You're With, A House is Not a Home, and Is It Still Jood To Ya? (featured in the anthology, Visible Lives: Three Stories in Tribute to E. Lynn Harris). His stage adaptation of B-Boy Blues—as well as his one-man show, Confessions of a Homo Thug Porn Star (which is based on the life of adult film actor Tiger Tyson)—earned prizes from the Downtown Urban Theater Festival (the Audience Award in 2013 and Best Short in 2010, respectively). His latest short story collection, Can You Feel What I'm Saying?: An Erotic Anthology, was a 2013 Rainbow Award Finalist for Best LGBT Erotica. Mr. Hardy is a member of the Dramatists Guild, Inc.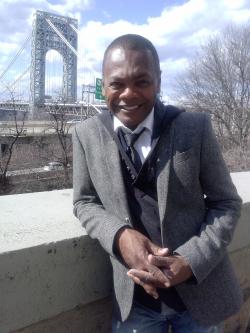 Artistic Expression: National
B-Boy Blues The Play Directed by Stanley Bennett Clay
Author, Writer
It is with great honor that I accept my second Pride Index.com Esteem Awards Artistic Expression, National Award. And what makes it so sweet this year is that I am being honored along with my dear friend, colleague and collaborator James Earl Hardy. Your recognition of the production of "B-Boy Blues The Play" is recognition of James and my artistic love affair. As playwright and director respectively, we have been able to express and share our love through the play with thousands of friends and fans of James' classic novel, so masterfully adapted to the stage by him. Thank you, thank you so very much!
Stanley Bennett Clay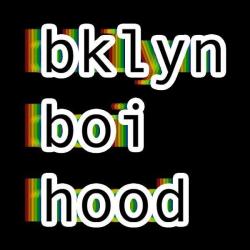 Outstanding Blog
bklyn boihood.com
Writer
Bklyn boihood is so grateful to accept this Esteem Award. We are a collective of queer bois of color who create spaces for people like us to explore their identities and how they live in the world. We accept this on behalf of all bois of color who have been doing this work long before us and who will continue it long after us. We are so grateful to be in the movement to create the world we need and want.
Visit website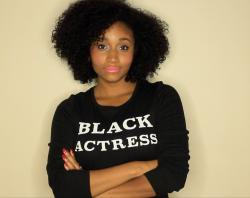 Outstanding Web Series
Black Actress (webseries by Andrea Lewis)
Film Producer
Andrea's artistic talents emerged at age 5 and even before celebrating her 16th birthday, this Toronto born, Entertainer had already acted alongside Hollywood heavyweights such as Diahann Carroll in The Natalie Cole Story and Wesley Snipes and Dr. Maya Angelou in her directorial debut, the critically acclaimed Down in the Delta. After wrapping up on the Disney movie Cadet Kelly alongside Hilary Duff, Lewis soon spent 5 seasons on the hit show Degrassi: The Next Generation and became known around the world as "Hazel" as millions of North Americans tuned in each week to watch Andrea in the Gemini Award-winning drama, which is ranked No. 1 in Canada and the US. Lewis has garnered international attention from Degrassi which landed her in the pages of Teen People; New York Times and Entertainment Weekly magazines. After Degrassi, she went on to other leading roles in Moccasin Flats III as Melissa and starred in the Nickelodeon comedy movie Spectacular as Robin. Then hit the stage in Dream Girls as the character Lorrell and Hairspray as "Peaches". Lewis made her New York City stage debut in Oct 2012 as the lead character "Michelle" in "It takes a village to Raise Hell" receiving outstanding reviews and having a sold out run. Taking her career to another level now you can watch her every week on her daring and witty new web series "Black Actress" written by and starring Lewis on Issa Rae's YouTube channel.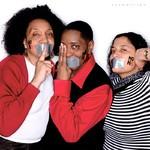 Outstanding Podcast
Can We Talk For Real on Blog Talk Radio
Activist
Can We Talk for REAL began in August 2012 with one host Teresa (Terry) that believed the community had a lot to talk about but nowhere to express them openly over the airwaves. Terry felt major issues in the community were only being talked about in conferences and bars and experts were not talking to the community and the community did not have open access to the experts. Lisa Gardley started her own week of Blog Radio Shows with the hope that Terry would take one night for the LGBTQ Community. Terry chose Wednesday night and Can We Talk for REAL began, the Late Night LGBTQ Blog Talk Radio Show. Within a month Terry had recruited two young ladies that complement and brings a different look and point of view to the show. The show is hosted by Terry Boi and Ina Anthony, both out of Chicago, and Michelle Elizabeth Brown, out of Detroit. Each week the host talk about different topics from all across the board from Domestic Violence, HIV/AIDS, Relationships, Family, Adoptions, Marriage, Domestic Partnerships, Identity, Employment, On the Down-Low, Transgender Issues, Religion, Creating Love, Masculine Females, STD/STI, Entrepreneurship Opportunities, Politics, Bullying, Raising an LGBT child, Adoptions and Suicide to name a few. We welcome all of our family from gay, lesbian, transgender, allies, and Bi-Sexual if you do not identify as anything but you, You Also Are Welcome.
Hosted by Terry Boi, Ina Anthony, and Michelle Elizabeth Brown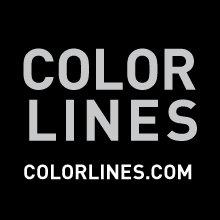 Outstanding Website
Colorlines.com
Writer
Colorlines is a daily news site where race matters, featuring award-winning investigative reporting and news analysis. Colorlines is published by Race Forward, a national organization that advances racial justice through research, media and practice. Colorlines is produced by a multiracial team of writers who cover stories from the perspective of community, rather than through the lens of power brokers. Follow breaking news at Colorlines.com/NOW. Go deep with our investigative reporting and our Dispatches, which highlight the human stories behind difficult debates. And join the conversation, by logging in to comment on a post, or on Facebook and Twitter.
Visit website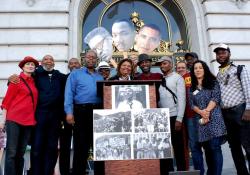 Outstanding Social Services/CBO: National
The Bayard Rustin LGBT Coalition (BRC)
Activist
The Bayard Rustin LGBT Coalition (BRC) formed in 2006 to honor Bayard Rustin, the heart and soul of America's Civil Rights Movement. BRC engages in activities that facilitate: greater equality and visibility for the Black LGBT community in the greater San Francisco Bay Area, creation of more awareness and public support for marriage equality, support for Black LGBT civil servants, promotion of community-based organizations and entrepreneurs that enhance and or celebrate the lives of Black LGBT persons and families, protection and refuge of at risk LGBT individuals, asylum for LGBT individuals abroad. BRC humbly accepts the Outstanding Social Services/CBO National Award.
Thank You so very much Phil for making us aware of this honor and giving us to opportunity to take part. Warmly, Lawrence Shine
Visit website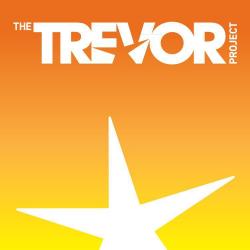 Institutional Award: National
The Trevor Project
Activist
Since 1998, The Trevor Project has provided life-saving crisis intervention and suicide prevention services to youth, especially those who are LGBTQ. Every day, young people in crisis connect to counselors through the Trevor's free and accredited phone, instant message and text messaging services. Trevor also offers the world's largest safe social networking community for LGBTQ youth, plus trainings for youth and adults, resources, and advocacy initiatives. Learn more at TheTrevorProject.org. Founded in 1998 by the creators of the Academy Award®-winning short film TREVOR, The Trevor Project is the leading national organization providing crisis intervention and suicide prevention services to lesbian, gay, bisexual, transgender and questioning (LGBTQ) young people ages 13-24. Every day, The Trevor Project saves young lives through its free and confidential instant message and text messaging crisis intervention services. A leader and innovator in suicide prevention, The Trevor Project offers the largest safe social networking community for LGBTQ youth, best practice suicide prevention educational trainings, resources for youth and adults, and advocacy initiatives. Learn more at TheTrevorProject.org.
Visit website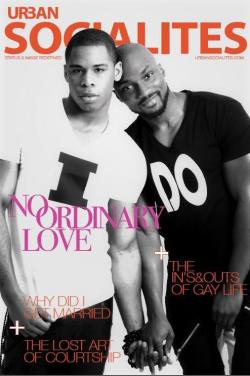 Outstanding Magazine
Urban Socialites Magazine
Author
UrbanSocialites is a quarterly printed online magazine celebrating our journey for the best lifestyles. US celebrates and promotes positive influences to enable cultural experience. Our Model is based on exposure and the impact of cultivating one self. UrbanSocialites is at once an interactive professional networking and socializing community promoting positive images for the alternative African American lifestyles. It strives to enhance the cultural awareness of the urban-minded by profiling people of color in all genres. UrbanSocialites acts as a source of encouragement for the subjects of its profiles, as well as the subscribers exposed to them. Our goal is to develop the urbanite by defining individuality, stepping outside of the status quo and redefining the cultural limits of the subscriber's lifestyle. This community stands for diversity, holding no barriers to gender or particular culture or subculture.
Visit website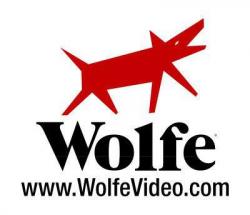 Special Recognition: National
WOLFE Video
Businessperson
As the oldest and largest exclusive distributor of LGBT films in North America, Wolfe Video (WolfeVideo.com) has been serving customers since 1985. We are especially proud to have released many films for LGBT audiences of color over the years. Highlights of our African American film releases include Rodney Evans's Sundance Award-winner Brother To Brother; the smash hit musical Leave It On The Floor; animated lesbian sci-fi feature Strange Frame; last year's powerful hook-up drama starring Wendell Pierce, Four; and this year's groundbreaking comedy-action thriller by out gay actor-director Doug Spearman, Hot Guys with Guns. Our most recent initiative, WolfeOnDemand.com serves a global audience and provides digital streaming and download access to more than 100 LGBT films for viewers from Azerbaijan to Zimbabwe.
Visit website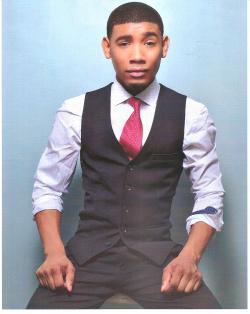 Future Leaders Outstanding Millennial: National
David A. Bridgeforth Jr,
Businessperson
At the age of 26, David Bridgeforth is an influential voice in the LGBT community and a renaissance man. As a celebrated public speaker, personal life coach, poet, television & radio personality, Publisher & Editor-In-Chief of a national magazine, noted gay rights activist, and essayist, Mr. Bridgeforth has come a long way since his October 15, 1987 birth, in Voorhees, New Jersey. Growing up in Indianapolis, Indiana and facing the challenges of his mother's near-death battle with HIV, girded him with unshakable faith, immutable tenacity, and a fighting spirit for community & culture.
Barely in his teens David was appointed Student Representative for the Indianapolis Public School System speaking on behalf of over 80,000 students in public forums, and multiple public television specials broadcast throughout the state under the direction of Superintendent Eugene White.
His professional speaking career began at the age of 16, when he caught the attention of Les Brown and was invited to tour nationally with the world-renown communicator.
At the age of 22, Maya Angelou affirmed his status as a poet when, at her North Carolina home, he presented her with a piece specifically written by him to celebrate her 81st birthday. Since then, he's been a much sought after poet, performing his work throughout the country.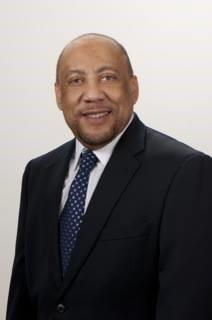 Outstanding Service, Transgender: National
Kylar Broadus
Activist
Kylar W. Broadus is a professor, attorney, activist and public speaker from Missouri. He is an associate professor of business law at Lincoln University of Missouri, a historically black college where he previously served as chair of the business department. Kylar has maintained a general practice of law in Columbia, Missouri since 1997. In 2011, Kylar was awarded the National Gay and Lesbian Task Force's Sue J. Hyde Award for Longevity in the Movement and the Pioneer Award at the Transfaith of Color Conference presented by the Freedom Center of Social Justice. He was featured in BlackEnterprise.com and previously in Diversity, Inc. He is a board member and former board chair of the National Black Justice Coalition. In 2010, Kylar founded Trans People of Color Coalition (TPOCC), the only national civil rights organization dedicated to the needs of Trans People of Color."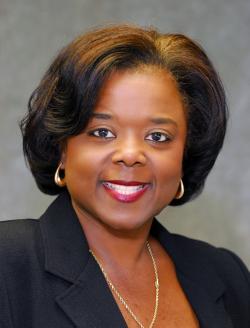 Outstanding Service, Female: National
Sharon J. Lettman-Hicks
Activist
Throughout her career, Sharon J. Lettman-Hicks has brought vision, innovation, entrepreneurial spirit, political savvy, and strategic thinking to every endeavor she has attempted. She has the ability to bring talented people together to form cohesive leadership teams within organizations and build collaborative advocacy coalitions among very diverse stakeholders. A nationally-recognized leader, Sharon thrives on challenges and seeks to develop and promote leadership in others.
At the beginning of 2014, Mrs. Lettman Hicks was appointed by President Obama to serve as a commissioner to the White House Initiative on Educational Excellence for African Americans. The Presidential Commission is tasked with strengthening the nation by improving outcomes for African Americans to ensure that all African Americans receive an education that prepares them for college, productive careers, and satisfying lives. In this capacity, Mrs. Lettman-Hicks will advise the President and the Secretary of Education on ways to advance federal programs that improve educational opportunities for African Americans, increase participation of the African American community in federal agency programs, and engage stakeholders in a national dialogue on the mission. Mrs. Lettman-Hicks is the only LGBT civil rights advocate to be appointed to this Presidential advisory body.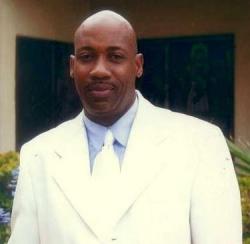 Outstanding Service, Male: National
Bishop Terry Angel Mason
Activist, Author
Terry Angel Mason is an international author and Civil Rights Activist who champions Civil Rights for same-gender loving people here and all over the world. His gifted and exceptional use of prose and poetry has given him a unique platform in which he passionately utilizes to brilliantly shine the light of justice onto the dark and hidden areas of sexual oppression and discrimination. His first breakthrough book, "Love Won't Let Me Be Silent" propelled him to world-wide recognition, touching the hearts and minds of thousands of men and women, inspiring them to stand up for their God given rights. What makes Angel Mason so distinctive and effective as an activist is that he blends an innate zeal for justice with a spiritual insight molded and tempered by love. His literary voice is never strident nor shrill, but still emotionally powerful and compelling! Angel Mason clearly frames and illuminates the critical issues that impact the lives of same-gender loving people everywhere.
Visit website