2015 National Finalist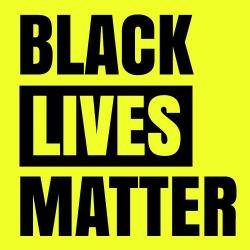 Special Recognition, National
Black Lives Matter
Activist
#BlackLivesMatter was created in 2012 after Trayvon Martin's murderer, George Zimmerman, was acquitted for his crime, and dead 17-year old Trayvon was post-humously placed on trial for his own murder. Rooted in the experiences of Black people in this country who actively resist our de-humanization, #BlackLivesMatter is a call to action and a response to the virulent anti-Black racism that permeates our society. Black Lives Matter is a unique contribution that goes beyond extrajudicial killings of Black people by police and vigilantes.
It goes beyond the narrow nationalism that can be prevalent within Black communities, which merely call on Black people to love Black, live Black and buy Black, keeping straight cis Black men in the front of the movement while our sisters, queer and trans and disabled folk take up roles in the background or not at all. Black Lives Matter affirms the lives of Black queer and trans folks, disabled folks, black-undocumented folks, folks with records, women and all Black lives along the gender spectrum. It centers those that have been marginalized within Black liberation movements. It is a tactic to (re)build the Black liberation movement.
When we say Black Lives Matter, we are broadening the conversation around state violence to include all of the ways in which Black people are intentionally left powerless at the hands of the state. We are talking about the ways in which Black lives are deprived of our basic human rights and dignity. How Black poverty and genocide is state violence. How 2.8 million Black people are locked in cages in this country is state violence. How Black women bearing the burden of a relentless assault on our children and our families is state violence. How Black queer and trans folks bear a unique burden from a hetero-patriarchal society that disposes of us like garbage and simultaneously fetishizes us and profits off of us, and that is state violence. How 500,000 Black people in the US are undocumented immigrants and relegated to the shadows. How Black girls are used as negotiating chips during times of conflict and war. How Black folks living with disabilities and different abilities bear the burden of state sponsored Darwinian experiments that attempt to squeeze us into boxes of normality defined by white supremacy, and that is state violence.
#BlackLivesMatter was co-founded by Patrisse Marie Cullors-Brignac, Alicia Garza and Opal Tometi.
Visit website
Artistic Expression, Spoken Word: National
ButtaFly Soul
Performer
ButtaFly Soul is being honored for Artistic Expression, Another Medium "Spoken Word: National."
"BUTTAFLYSOUL" is a One man show: Vocalist, Poet, Actor, Humorist, Host; a versatile, captivating and uncommonly gifted entertainer. He is also a gifted director and playwright. Born Leslie Taylor, "ButtaFlySouL" established himself as a powerhouse talent at open mics and poetry slams, first in his native Chicago and later at venues from coast to coast. His vocal styles, rooted in gospel, encompass R&B, Jazz, Pop and Hip Hop. A noted author and activist, Butta (as he's known to family and friends) writes poems, lyrics and essays that are informed by his own unique compelling experiences. To see and hear Butta in performance is to be forever moved.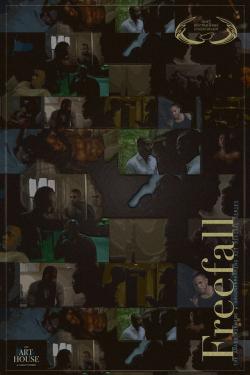 Outstanding Web Series: FreeFall
FreeFall The TV Series
Film Producer
In December 2012 the journey of FREEFALL began chronicling the lives of roommates XAVIER, CAMERON, and NICO as they navigate a complicated living situation. For these guys, their lives are enhanced, not defined by their sexuality. One by one the friends fall prey to Atlanta's dark street life and must fight to maintain their personal relationships and sanity before they fall too far and lose it all. Created, written and directed by Lamont Pierre, this hit crime drama series has captured well over 2 million views, and has gained fans all over the world including the recent accomplishment of being part of OUT TV Europe & Canada's fall 2015 lineup. The series is Executive Produced by the award winning team of GENO BROOKS, JARED WOFFORD and LAMONT PIERRE. The series stars SHAMON GLASPY, JODY FULTON and DEANDRE LEMANS, JOVANNI COLON, ALONZO FRI'ZON, DANTE SIMMONS, TONI BERNARD, J. TROY RICHARDSON as Oliver and introducing new comer ISAIAH GREEN as Saleem. As FREEFALL enters its 3rd season being one of the most viewed black LGBT web series, the creative team behind this hit production realizes that they have an incredible platform to reach out to their audience, so they recently launched "Sexy Can Be Dangerous" to bring awareness to the issue of preemptive communication in sexual relationships. The campaign encourages healthy and honest dialogue as a critical tool in comfortable and safe sexual behavior regardless of the short or long-term circumstances or expectations.
We know we are nothing without our fans!
Visit website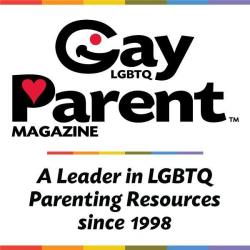 Outstanding Magazine, National
Gay Parent Magazine
Writer
Gay Parent Magazine (GPM) has been supporting, empowering and featuring stories on LGBT parenting from across the country since 1998. In addition to nationally distributed GPM, sister publication Gay Parent Magazine - New York (GPM-NY) is an annual publication distributed and focusing on LGBT families living in the New York tri-state area of New York, New Jersey and Connecticut. GPM and GPM-NY cover LGBT family stories on adoption, foster care, donor insemination, surrogacy, and coming out after being in a straight marriage. LGBT friendly listings of resources for family building and nurturing are also an important feature.
For her work with GPM and GPM-NY publisher and editor Angeline Acain was a Grand Marshal for the 2000 Queens Pride Parade and in 2013, she received a Community Leadership Award at the Queens Pride House 16th Anniversary Celebration.
From the beginning, publishing stories featuring racially diverse LGBT parents and families has always been an editorial priority. For our work in this area, the staff of Gay Parent Magazine is proud and honored to be recognized as an Outstanding Magazine at the PrideIndex.com's 2015 Esteem Awards.
Visit website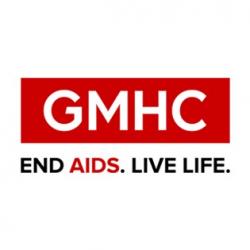 Outstanding Social Services/CBO: National
GMHC
Activist
Our Mission: GMHC fights to end the AIDS epidemic and uplift the lives of all affected. What We Believe With the right information, care and support, it is possible to live a healthy, fulfilling life. When people feel a sense of community, are empowered with pride and armed with information, they're able to model healthy behaviors, build relationships and experience hope. To end the AIDS epidemic, we need comprehensive solutions that promote education, increase awareness, improve care, reduce stigma, elevate policy and build strong, supportive communities. To learn more about GMHC or how you can donate, volunteer, tour the agency, or become a client, visit www.gmhc.org, contact us by email, or call 212.367.1000. GMHC is located on 446 West 33rd Street, New York, NY 10001-2601.
Visit website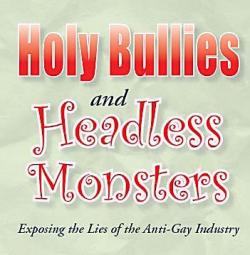 Outstanding Blog
Holy Bullies and Headless Monsters
Writer
Alvin McEwen is 44-year-old African-American gay man who resides in Columbia, SC. He attended the South Carolina Governor's School for the Arts in 1988 and is a 1995 graduate of Winthrop University.
In 1996, he began the blog Holy Bullies and Headless Monsters to deconstruct anti-gay propaganda. His blog and McEwen's various writings have been mentioned or published by Americablog.com, Goodasyou.org, People for the American Way, PageOneQ.com, MSNBC, Melissa Harris-Perry, Raw Story, The Advocate, The Washington Post, Media Matters for America, Crooksandliars.com, Thinkprogress.org, Andrew Sullivan's Daily Dish, Newsweek, and Foxnews.com.
In addition, he is also a past contributor to Pam's House Blend, and a present contributor to Daily Kos, the Huffington Post, and Alternet.org. He is the 2007 recipient of the Harriet Daniels Hancock Volunteer of the Year Award and the 2010 recipient of the Order of the Pink Palmetto from the SC Pride Movement as well as the 2009 recipient of the Audre Lorde/James Baldwin Civil Rights Activist Award from SC Black Pride. In addition, he is a two-time nominee of the Ed Madden Media Advocacy Award from SC Pride. In 2014 and 2015, Holy Bullies and Headless Monsters received a GLAAD Media Award nomination in the category of Outstanding Blog.
Visit website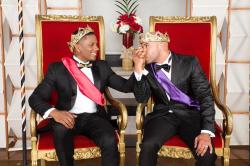 Outstanding Website
Love Works with Juan and Gee
Businessperson
Love Coach, Philanthropist, Entrepreneur, Visionary. These are a few of the many hats worn by the multi-media personalities Juan & Gee. The award-winning couple can be seen giving Love & Relationship advice on their blog, LoveWorks, traveling the country sharing their opinion at various speaking engagements, or working to expand their non-profit, The Gentlemen's Foundation, Inc. Juan & Gee have been married almost as long as they've known each other. The two reside in Atlanta with their son, Lil Gee.
Visit website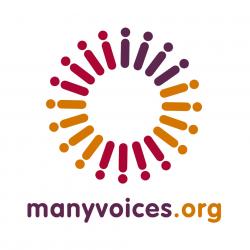 Institutional: National
Many Voices: A Black Church Movement for Gay & Transgender Justice
Activist
Many Voices: A Black Church Movement for Gay and Transgender Justice was founded as an online resource directory in 2010 and incorporated as a non-profit organization in 2012. We envision a Black church and Black community that embraces the diversity of the human family and ensures that all are treated with love, compassion, and justice. To fulfill that vision, we counter the inaccurate narrative that the entire Black church is negative toward LGBT members of our community. And, we amplify the supportive voices within the church.
Many Voices has developed robust resources that create culturally-competent tools for church leaders and members of the community. Furthermore, we fill a critical need by training Black religious communities in ways to address questions about sexuality, gender, Scripture, and the variety of social justice issues that impact Black people everywhere.
We raise the voices of Black gay and transgender Christians who, despite rejection and condemnation, contribute so much. Additionally, we equip and bring forward influential Black leaders to demonstrate the support for LGBT equality and justice that is deeply rooted in the Black religious experience and entirely consistent with being Christian. We are deeply honored, humbled and thrilled to be included among the 2015 Esteem Awards honorees.
Visit website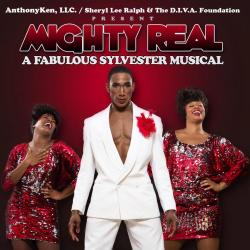 Artistic Expression: National
Mighty Real: A Fabulous Sylvester Musical
Theatre Producer, Theatre Crew
Anthony Wayne & Kendrell Bowman, AnthonyKen LLC., are being recognized for the musical "Mighty Real: A Fabulous Sylvester Musical"
MIGHTY REAL: A FABULOUS SYLVESTER MUSICAL is the Critically Acclaimed Musical Hit that celebrates the life of the Original 1970's Disco Queen SYLVESTER. With songs like "You Make Me Feel (Mighty Real)", "Can't Stop Dancing" and "You Are My Friend", this show tells the life story of Sylvester through HIS music and HIS point of view. Beyond all the trials, tribulations, glitz and glamour of his lifestyle, he was a symbol for being FABULOUS, but, also, a symbol for unapologetically being who he was. The New York Times raves it's "A Mighty Real Time" and Broadway World boasts it's "FIERCE! What the biographical jukebox musical should be". The words and music of this show will enter your ear, soar through your heart and inspire your soul. It's GUARANTEED to have EVERYONE dancing in the aisles. Broadway Star Anthony Wayne (Broadway's "PIPPIN" *2013+, "PRISCILLA", "Anything Goes" *2011+) sings, lives and breathes life as the 1970's Disco Singer SYLVESTER. The show, also, features Broadway's Anastacia McCleskey ("PRISCILLA"; "HAIR", "Book Of Mormon") and Jacqueline B. Arnold ("We Will Rock You", "PRISCILLA") as The Two Tons of Fun/Weather Girls. Additional Cast includes DeAnne Stewart and Rahmel McDade.
MIGHTY REAL is directed by both Wayne and Kendrell Bowman with the book written by Wayne. Bowman (Celebrity Fashion Stylist for artist such as K. Michelle, Lauriana Mae & David Banner) recreates the 1970's Couture as Costume Designer. Lighting and Scenic Design is by Tony Nominee David Lander with Sound Design by Rafe Carlotto (Sound Associates, Inc.). Producers are Anthony Wayne, Kendrell Bowman (AnthonyKen, LLC.) and Sheryl Lee Ralph (The D.I.V.A. Foundation). General Manager is Edmund Gaynes.
Visit website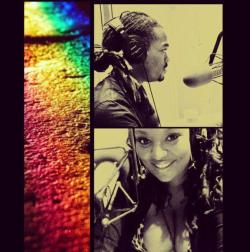 Outstanding Podcast
Strange Fruit Musings on Politics, Pop Culture, and Black Gay Life
Activist
PrideIndex.com Esteem Awards congratulates Strange Fruit as the winner of the Outstanding Podcast for 2015.
Strange Fruit is a weekly radio show produced by 89.3 WFPL, in Louisville, KY. Listen here: http://www.strangefruitpod.org/
The show is hosted by Kentucky resident Jaison Gardner along with co-host Dr. Kaila Afrekete Story. Strange Fruit: Musings on Politics, Pop Culture, and Black Gay Life on WFPL 89.3 FM has taped over 100 episodes.
Visit website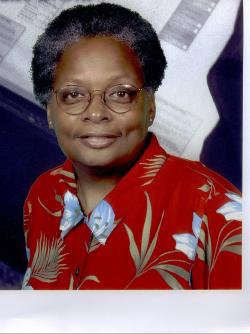 Outstanding Service, Female: National
Mandy Carter
Activist, Businessperson
Mandy Carter is a southern African-American lesbian social justice activist with a 47-year movement history of social, racial and LGBT justice organizing since 1968. Raised in two orphanages and a foster home for her first 18 years as a ward of the state of New York, Ms. Carter attributes the influences of the Quaker-based American Friends Service Committee, the former Institute for the Study of Nonviolence, and the pacifist-based War Resisters League for her sustained multi-racial and multi-issue organizing. www.afsc.org www.warresisters.org On May 15 of this year Ms. Carter received the Union Medal, the highest honor from the Union Theological Seminary, for her distinguished advocacy in both civil rights and LGBTQ justice. It was the first time ever that it was awarded to an out LGBT person. Also receiving the Union Medal that day was former Vice-President Al Gore for his public leadership on civil rights and on climate justice. Union Theological Seminary is a leading progressive seminary and voice for justice. www.utsnyc.edu In March of this year, Ms. Carter helped organize diverse broad-based participation in the 50th Anniversary of the Selma-To-Montgomery Voting Rights Act activities that moved Congress to pass the 1965 Voting Rights Act that enfranchised hundreds of thousands of blacks across the South. President Obama and the First Family were in attendance. dreammarcheson.com
Visit website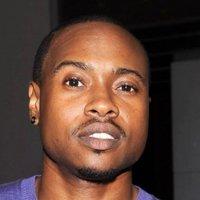 Outstanding Service, Transgender: National
Tiq Milan
Activist
Tiq Milan is a writer, public speaker activist, and strategic media consultant. He is currently a national spokesperson for GLAAD and the former senior media strategist of national news at GLAAD. Prior to his current roles, he was a mentor and teacher at the Hetrick-Martin Institute, an LGBTQ youth nonprofit organization in NYC. His advocacy, LGBT activism, and journalism has been recognized nationally.
Through his work at GLAAD, Milan has trained national transgender advocates like CeCe McDonald, Geena Rocero, and participants of MTV's "Laverne Cox Presents: The T-Word to develop messaging and best practices for crafting their stories and maximizing impact. He has also strategized with national news media outlets about fair and accurate reporting on transgender people.
He is a national spokesperson discussing the latest developments in transgender rights, and has been featured on CNN's Reliable Resouces, The Katie Couric Show, MSNBC's Ronan Farrow Daily, Steven Petrow's, "Civilities," MTV News, NewsNation with Tamron Hall, Out There with Thomas Roberts, and is a regular contributor on HuffPost Live. Milan and his wife, Kim Katrin Milan were featured in Out's LOVE Issue. Source: Wikipedia
Visit website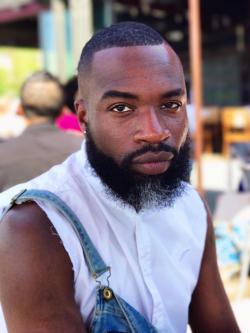 Outstanding Service, Male: National
Darnell L. Moore
Activist
Darnell L. Moore is a prolific writer, Darnell has been published in various media outlets including MSNBC, The Guardian, Huffington Post EBONY, The Advocate, OUT Magazine, Gawker, Truth Out, Vice, Guernica Mondoweiss, Thought Catalog, Good Men Project and others, as well as numerous academic journals including QED: A Journal in GLBTQ World Making, Women Studies Quarterly, Ada: A Journal of Gender, New Media & Technology, Transforming Anthropology, Black Theology: An International Journal,and Harvard Journal of African American Policy, among others.
Darnell received the 2012 Humanitarian Award from the American Conference on Diversity for his advocacy in the City of Newark, where he served as Chair of the LGBTQ Concerns Advisory Commission. He is the recipient of the 2012 Outstanding Academic Leadership Award from Rutgers University LGBTQ and Diversity Resource Center for his contributions to developing the Queer Newark Oral History Project. He received the 2013 Angel Award from Gay Men of African Descent and the 2014 Gentleman of the Year Award from the Gentlemen's Foundation. He was listed as a one of Planned Parenthood's Top 99 Dream Keepers in 2015 and was featured in USA Today's #InTheirOwnWords multimedia feature on contemporary civil rights activists. He assisted in organizing the Black Lives Matters Ride to Ferguson in the wake of Mike Brown's tragic murder.
Visit website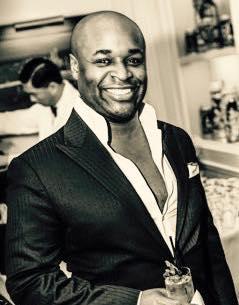 Outstanding Newspaper or Reporter, National
Edward Wyckoff Williams
Writer
Edward Wyckoff Williams is being recognized as Outstanding Newspaper or Reporter (Traditional, Digital, Televised Show or Special): Columnist and Political Analyst.
Edward Wyckoff Williams is contributing editor to The Root a magazine for African-American news and culture, and has been a featured columnist for the Washington Post, Slate Salon, The Advocate, Out Magazine, Ebony Magazine, The Grio, and The Huffington Post.
Williams' work has focused on a range of socio-political issues, with interviews of major political figures and notable personalities.
Williams has been a contributor to Al Jazeera America and has appeared on MSNBC, ABC, CBS, BBC and CNN as a political commentator discussing a range of topics including gay and minority rights, healthcare, education, immigration reform, international affairs and President Barack Obama. In January 2015, Williams received two GLAAD Media Award nominations, the first in Outstanding Television Journalism for "Gay and Muslim in America", a piece he produced and reported for Al Jazeera; and the second in Outstanding Digital Journalism for a written piece, "Black Parents, Gay Sons and Redefining Masculinity". He was the only nominee that year whose work was honored twice.
Visit website