2011 Chicago Finalist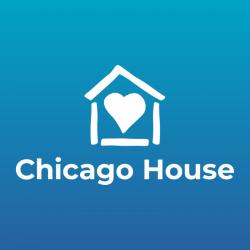 Outstanding Social Services/CBO: Local
Chicago House
Activist
The mission of Chicago House and Social Service Agency is to provide housing and supportive services to HIV-affected families and individuals, who may also be impacted by poverty, homelessness, substance abuse, and mental illness. All Chicago House services are provided without discrimination and are designed to guide people towards wholeness and self-sufficiency.
Chicago House was established in 1985 as the first AIDS housing provider in the Midwest. The initial residential building supported eight individuals. Since then, Chicago House has expanded our programs to serve over 1,300 men, women and children each year. Chicago House is focused on providing housing and comprehensive support services that enable the HIV population to achieve a higher level of independence and self-sufficiency. Our housing programs span a continuum that includes support for those in need of a 24-hour staffed living facility to independent, scattered-site housing for those returning to work. In combination with our innovative community-based programs, the residential clients are able to access an array of services that allow them to achieve a higher level of self-sufficiency.
The Increase Individual Income and Independence (iFour) Employment Program, Chicago House's newest community initiative, is designed to provide employment services that are responsive to the unique needs of people living with HIV. The goal of the program is to help unemployed adults with HIV secure and retain productive employment to ensure that they do not need to rely solely on subsidized medical care, housing, and supportive services. A four-week training workshop, career counseling, mentorship and internship opportunities are the services provided to help clients achieve greater self-sufficiency and productivity, ultimately leading to successful employment. The program also offers volunteer internships to gain valuable job experience. For those with an interest in the food service industry, there is a six week intensive training followed by a six-month paid internship at Sweet Miss Giving's Bakery, a social enterprise of Chicago House.
Visit website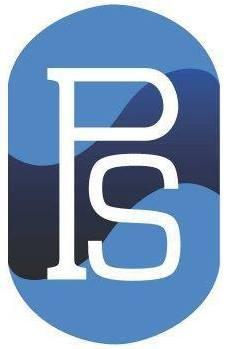 Special Recognition:Local
Project SYNCERE
Businessperson
Project SYNCERE (Supporting Youth's Needs with Core Engineering Research Experiments) is a non-profit organization based out of Chicago, whose mission is to increase the number of minority, female, and underserved students who pursue careers in the fields of science, technology, engineering, and mathematics (STEM). Project SYNCERE provides a curriculum that integrates STEM into students' classroom activities through the use of project-based learning principles.
Project SYNCERE's staff assist and coach students in scientific inquiry, directing them to deeper levels of understanding. These actions have helped students by raising their test scores, improving their critical thinking and problem solving skills and increasing their overall enthusiasm for school. Students use prior knowledge, specifically the use of technology, to solve real world problems. The goal is to produce successful self-directed learners who are equipped to excel in the global market.
Project SYNCERE is the dream of three African American men, ages 27-34, with a passion for technology. These men grew up on the south side of Chicago and at an early age learned the power of technology. Their backgrounds consist of experience in Mechanical Engineering, Electrical Engineering and Business Administration. Although relatively young in age, the group's experience runs deep in the STEM fields and they are well positioned to motivate and "give back" to youth for whom they serve as positive role models.
Since its official launch in 2009, Project SYNCERE has been able to serve more than 1,500 students and establish its Empowerment Thru Engineering Program in more than 22 schools throughout Chicago. As a result of their engineering program, students' have increased their interest in the STEM fields as well as become more engaged in their studies.
Visit website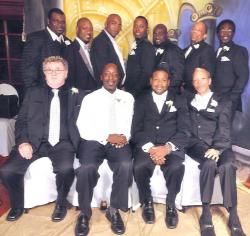 Promoters of the Year, Male : Local
Talents of Chicago
Businessperson
24 years ago a gentleman by the name of Radcliff Hunter began a group called Talents of Chicago. At that time Talents of Chicago was a group of friends whose main focus was to promote comradely and brotherhood in the community. The gentlemen of Talents began throwing small fundraisers to provide outlets for the LGBT community to socialize with others like themselves. Talents Of Chicago INC. is a non-profit, multicultural, philanthropic organization which has the following as its purpose 1 .To enhance individual self-esteem 2. To promote intellectual and personal growth 3. To establish a spiritual and social bond 4. To share the talents and resources of the organization others As of today Talents of Chicago currently has 10 member s of which 3 are founding members. Alvernon Jackson, Michael Blake and Davidson Morales. Talents Of Chicago has become known for not only there upscale parties such as Exotica, Cruise Under the Stars and their annual Holiday Party but also for the organizations that they provide help for as Howard Brown, Tabitha House, South Side Help Center and Windy City Pride to name a few. Future plans for Talents of Chicago will be to expand the number of supporters and members they currently have and work with organizations that can thrive from their help. For a list of upcoming events checkout their website www.talentsofchicago.com or become a friend on facebook.
Visit website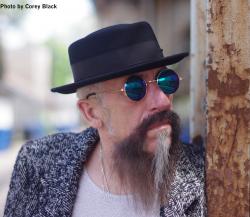 Outstanding Magazine Reporter or Columnist: Local
Sukie de la Croix
Writer
Outstanding Magazine Reporter or Columnist: Local Sukie de la Croix of Gay Chicago Magazine
St. Sukie de la Croix is an internationally published journalist, columnist, fiction author, playwright and photographer. His career began in Britain writing articles for the underground and alternative press, until the early 1980s when he turned his attention to GLBT publications. In Britain he wrote for Gay Times, Capital Gay, Vada and the Pink Paper. After moving to the U.S. in 1991, de la Croix became a columnist, reporter, editor and photographer for Outlines, Windy City Times, Clout, Blacklines, En La Vida, Nightlines, Nightspots, Chicago Free Press and Gay Chicago. In the field of creative writing, de la Croix has published dozens of short stories and poems in anthologies and magazines, and two of his dance plays — "A White Light in God's Choir" and "Two Week's in a Bus Shelter with an Iguana" ¬— have been produced in Chicago by the Innervation Dance Cooperative. In his capacity as a historian, de la Croix has researched and written dozens of articles about Chicago's gay history, scripted and acted as tour guide on the Chicago Neighborhood tours gay history bus, and wrote a 10-week series on Chicago's GLBT history for the Chicago Tribune. He currently writes Queer Street, Chicago, a blog for chicagonow.com and is working on a second book and a musical with artist Dan Crowley. He is also the author of the upcoming book "Chicago Whispers: A History of GLBT's Who Lived In, Loved & Visited Chicago Before Stonewall" to be published by the University of Wisconsin Press in the spring of 2012.
Visit website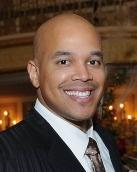 Outstanding Service, Male: local
Jamal Edwards
Activist
Howard Brown Health Center President and Chief Executive Officer (CEO)
Appointed as President and CEO on June 1, 2010, Jamal M. Edwards brings a wealth of business and legal insight to one of the nation's and Midwest's largest healthcare and research organizations serving the lesbian, gay, bisexual, transgendered, questioning community and its allies (LGBTQA).
Edwards accepted the CEO position at Howard Brown Health Center (HBHC) at a time when the organization faced a financial crisis after an investigation revealed mismanagement of millions of dollars in grant funds by past leadership.
Feeling called to service, Edwards left his successful position as one of the few openly-gay partners at Kirkland & Ellis LLP law firm to serve HBHC and the community. From day one as President and CEO, he implemented a business plan to rescue and revitalize the community's lifeline to essential health services. Bridging the financial gap to 2011, Edwards successfully led the Lifeline Appeal campaign, an unprecedented effort to rally community support and raise $500,000 before Dec. 23.
The campaign was an overwhelming success, raising over $674,000 by Dec. 23. Support continued after, bringing the total amount raised to over $750,000, putting HBHC back on the map as a LGBTQ health services and research leader. In his first year as President and CEO, Edwards brought HBHC out of the red, operating with a positive budget as HBHC navigates changes in healthcare and growing service demands. In its first report since his start, HBHC is reporting positive financial gains, improving on all organizational levels, while maintaining a high level of service.
Active in the local nonprofit and LGBTQ community for nearly a decade, Edwards has been involved with the AIDS Legal Council of Chicago, serving on the ALCC's Board of Directors in 2004 and later as ALCC's President from 2006 to 2008. He also served on the Board of Directors for Vital Bridges, helping to provide food, nutrition and housing for people with HIV/AIDS.
Outside of professional career, Edwards is just as committed. He is an active philanthropic supporter of the Posse Foundation and Adoption-Link, where he adopted his two-year-old son, whom he has proudly raised as a single-parent since birth.
Visit website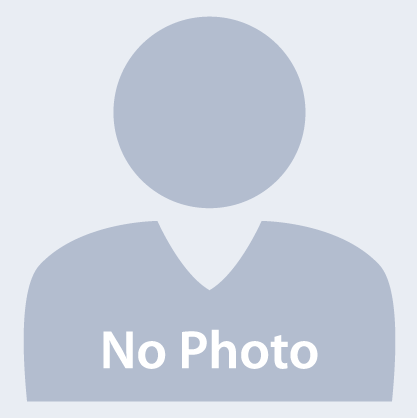 Institutional:Local
Keith (Founder of Dance for Life Chicago) Elliott
Businessperson
Keith Elliott is the Founder of Dance for Life Chicago.
Keith Elliott recently graduated from Northeastern Illinois University completing a degree in Arts Management. Keith also attended Culver-Stockton College and Illinois State University majoring in Speech Communication and Theatre Education. After his first stint in college in 1981, Keith was employed with United Airlines as a flight attendant. Being offered a contract with the Joseph Holmes Chicago Dance Theatre (JHCDT), Keith left the friendly skies and planted his feet firmly on the ground for 9 years with JHCDT. Keith is honored to have received the Ruth Page Award for "Outstanding Contribution to the Dance Community". This prestigious award recognized his vision and direction of Chicago Dancers United, Inc. and Dance for Life, which unify Chicago's dance community artistically and socially while promoting dance in Chicago. Most importantly, Keith has provided the dance community the opportunity to play a proactive role in the fight against AIDS. He has also been recognized by STOP AIDS Chicago for his commitment to help those living with HIV/AIDS and was presented the "Friend For Life" Award in 1998 by Howard Brown Health Center. This award recognizes members of the community who demonstrate their continuing dedication and commitment to fight AIDS. In 2001, Mayor, Richard M. Daly, inducted Keith into the Chicago Gay and Lesbian Hall of Fame for his dedication to helping those in need. In May of 2004, Keith was honored by the AIDS Foundation of Chicago for his continued efforts in the fight against HIV/AIDS. On September 10, 2004, Keith was once again honored with the Ruth Page Award for his continuing efforts to further the art of dance in Chicago. In November of 2006, Bonaventure House honored Keith for his ongoing work in the HIV/AIDS community. In 2007, the AIDS Legal Council of Chicago also stepped forward and honored Keith and Chicago Dancers United with their "Advocate of the Year" award. Mr. Elliott was also recognized as "Chicagoan of the Year" in 2007 by Chicago Magazine. Additionally,, the Illinois Arts Alliance honored Keith at their annual awards ceremony in October of 2009 for all of his great work with Dance for Life. Five years ago, Keith co-founded along with Danny Kopelson and Todd Keich, the wildly successful Chicago Takes Off event which benefits Test Positive Aware Network.
Visit website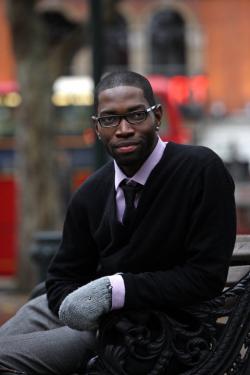 Artistic Expression :Local
Tarell Alvin McCraney
Writer
Tarell Alvin McCraney is being recognized for The Brothers/Sisters plays
Tarell Alvin McCraney is an award-winning American playwright and actor. He is a member of Teo Castellanos/ D Projects Theater Company in Miami and in 2008 became RSC/Warwick International Playwright in Residence at the Royal Shakespeare Company. In April 2010, McCraney became the 43rd member of the Steppenwolf Theater Ensemble. McCraney attended the New World School of the Arts High School in Miami receiving the exemplary artist award and the Dean's Award in Theater. He matriculated into the Theater School at DePaul University received his BFA in acting. In May 2007 he graduated from Yale School of Drama's playwriting program where he received the Cole Porter Playwriting Award upon graduation. As an actor he has worked with directors such as Tina Landau of the Steppenwolf Theater Ensemble Chicago, IL, David Cromer and BJ Jones artistic director of the Northlight Theatre (where he co-starred in the Chicago Premiere of Joe Penhall's (Blue/Orange), and began a lasting working relationship with Peter Brook and Marie-Helene Etienne of the Bouffes du Nord, Paris. His Brother/Sister trilogy are set in the Louisiana Projects and explore Yoruba mythology, and Wig Out, which is set in New York drag clubs, explores McCraney's experiences as a gay black man. The third play in the Brother/Sister trilogy, Marcus: or the Secret of the Sweet has been optioned by London's Young Vic Theatre. McCraney heads up an impressive list of out media professionals in the June/July 2009, The Advocate magazine's Forty under 40,. Six months earlier he made the prestigious Out 100, alongside Edward Albee, Sir Ian MCKellen, and Gus Vant Sant, among others. The Brother/Sister plays started as a workshop at the Yale School of Drama and appeared at the Under the Rader Festival at the Public Theater in New York produced by the Foundry Theater and in the IN-Festival at the McCarter Theater, Princeton, NJ 2007. The Brothers Size received its European premiere at the Young Vic in November 2007 to considerable acclaim and an Olivier Award nomination. Source: Wikipedia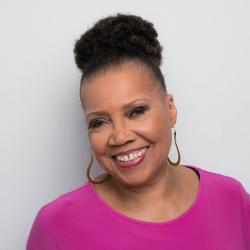 Outstanding Newspaper Reporter or Columnist : Loca
Mary Mitchell
Writer
Outstanding Newspaper Reporter or Columnist : local — Mary Mitchell of the Chicago Sun-Times
Mary A. Mitchell is an editorial board member and columnist for the Chicago Sun-Times. She is a recipient of numerous journalism awards, including the Award of Excellence from the National Association of Black Journalists; the Studs Terkel Award from the Community Media Workshop; the Peter Lisagor Award from the Chicago Headliner Club; the Phenomenal Woman Award-Media from the Expo for Today's Black Woman; and the Humanitarian Award from the 100 Black Men of Chicago. In 2004, Crain's Chicago Business honored Mitchell as one of the 100 Most Influential Women in the city. Mitchell earned a B.A. in journalism at Columbia College Chicago. She joined the Chicago Sun-Times as an education writer in 1991, and has covered City Hall and the U.S. Federal Courts. Mitchell's columns continually raise community awareness about important advocacy issues, such as the questionable practices of Utah adoption agencies and the sexual abuse of women in Illinois prisons. In both of these cases, Mitchell's reporting led state legislators to strengthen laws protecting the rights of women and children. Mitchell's reporting often rallies African American readers to empower their communities by promoting education and by protecting the most vulnerable members of our society -- our children and our elderly. Her column appears on Tuesdays, Thursdays, and Sundays. Mitchell is also co-host of "Chicago Speaks," a public affairs program that airs on Sundays from 6-8 a.m.. She is a frequent panelist on WTTW's Week In Review, and has appeared on national news programs, including Meet The Press.
Visit website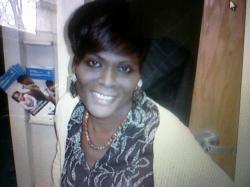 Outstanding Service, Transgender: Local
Joy Morris
Activist
Joy Morris is the Executive Director of Trans Actions Chicago
Joy Morris is a 48 year old African American transgender female that resides in Chicago. For 30 years, Joy has been a survivor of HIV/AIDS. She is an HIV/AIDS activist and advocate in her community and nationally. Joy is a liaison from the Chicagoland transgender community where she has been advocating for the transgender community for the past 10 years. In her most recent position as the Outreach Consultant for the Street Outreach Unit at Men & Women in Prison Ministries, Inc., she specializes in ex-offender re-entry into society. Joy is an active member of the NorthSide HIV/Health Coalition (NSHHC), and AIDS Research Alliance of Chicago (ARAC),. She also sits on the Community Advisory Board at Haymarket and the Needs Assessment Committee for the Ryan White Part A Chicago Area HIV Prevention Planning Council.
Joy recently founded the grassroots Chicago Transgender Coalition where all individuals of the wide spectrum of the Transgender community will set policy and development: addressing Transgender issues. Joy's motto is "For Us " Joy is a dynamic group facilitator for various agencies in the Chicagoland area related to HIV/AIDS, substance abuse, health and LGBT issues. Joy met Rev. Green when they were both featured in the documentary "Faith, Prevention and Suffering: Christianity and HIV/AIDS in America" (www.bossonemedia.com/audiovideo.html).
Joy is very excited about being a part of the orphanage planning process. On a global scale, she wants to dispel the stigma about HIV/AIDS. For a long time, Joy fell into the evil trap of believing the hysteria surrounding the disease and the people who considered HIV/AIDS a curse from God. Joy is a living testimony that this notion is not true! It has been 30 years later and she is still HIV undetectable, gainfully employed, and spiritually healthy. Joy said, "I know God loves me, what they said was a curse turned out to be a blessing in my life."
Visit website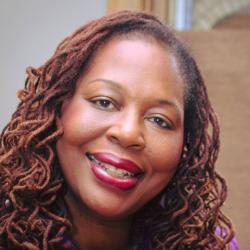 Outstanding Service, Female: local
Mary F. Morten
Film Producer
Mary is a filmmaker, activist, and consultant and is committed to social change though video and film development. Mary has served as the producer/director for several films that have covered national policy initiatives, women's rights and the LGBT community. Morten has a B.A. in Communications from Loyola University of Chicago with a concentration in radio and television and minor in theatre.
Mary is the President of Morten Group (MG), a consulting firm specializing in social change through skills development, public policy and advocacy.
Mary is frequently seen in national and local media outlets for her expertise as a women's advocate. Mary's background includes 20 years of executive leadership at non-profits and a mayoral appointment in city government. Mary is the immediate past Director of the Office of Violence Prevention for the Chicago Department of Public Health. Prior to this position, Mary was an appointee for Mayor Richard M. Daley and served as a Director for the Chicago Commission on Human Relations.
She has received numerous honors for work with women and girls and in the philanthropic community. In 2010, Mary received the Freedom Award from Equality Illinois. Past honors include recognition from Rape Victim Advocates with the Visionary Award, the Women's Bar Association with their Women with Vision Award and Changing the Face of Philanthropy Award from the Women's Funding Network. Mary is a member of the Association of Fundraising Professionals and the Donors Forum of Chicago.
Visit website