2013 Chicago Finalist

Institutional Award: Local
DIFFA/Chicago
Activism
DIFFA/Chicago (The Design Industries Foundation Fighting AIDS) is a not-for-profit fundraising and grant making foundation that distributes funds to Chicago area HIV/AIDS service agencies that provide direct service, preventative education and outreach to people who are HIV positive, living with AIDS or at risk for infection. Founded in 1984, DIFFA has granted more than $38 million to hundreds of community-based organizations.
Founded by volunteers from the fashion industry, interior design, furnishings and architecture, supporters of DIFFA now come from every field associated with fine design. DIFFA has also been an innovative agent in drawing local and national corporations into the fight against the epidemic, and enjoys tremendous support from the business community. In Chicago, our Excellence in Care Awards funding focuses on those agencies that demonstrate extraordinary effectiveness in achieving their chosen missions in the HIV/AIDS arena.
Visit website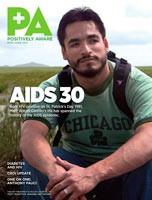 Outstanding Magazine; Local
Positively Aware Magazine
Activist
Positively Aware (PA) is the leading national HIV/AIDS treatment journal written, produced, and distributed by a non-profit HIV/AIDS service organization, Test Positive Aware Network, in Chicago. The mission of PA, now in its 24th year, is to be the premier source of unbiased information on HIV treatment options, emerging drug therapies, HIV research, policy, and other critical information for people living with HIV, as well as their friends, families, caregivers, medical providers, and service professionals. The Positively Aware Annual HIV Drug Guide is the magazine's most popular issue, featuring a page-by-page guide to all FDA approved antiretroviral drugs currently on the market, and those nearing approval. PA is an invaluable tool for educating and empowering HIV-positive people to manage and advocate for their own health care. For these reasons, PA remains one of the most trusted, accurate, and responsible HIV treatment resources.
Positively Aware Magazine a publication of Test Positive Aware Network (TPAN)
Visit website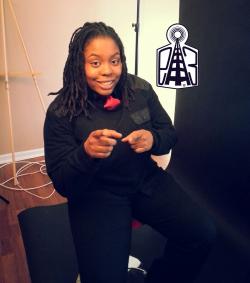 Outstanding Podcast
The Anna DeShawn Show
Activist
Anna DeShawn, 29, is a Chicago-born social entrepreneur. Anna graduated from Drake University in 2005 with a degree in radio/television production. She went on to study corporate communications at Ithaca College and graduated with her masters in 2007. Media has always been Anna's passion so she turned her passion into a reality when she founded E3 Radio, LLC. E3 Radio is an online radio network that produces authentically-edgy media to affect real change. Anna and the QCREW host a weekly show for Queer People of Color (QPOC) around the country every Thursday at 9pm CT. Past Guests include Affinity Community Services, C.C. Carter, Coquie Hughes, Hanifah Walidah, Lez Elegance Magazine, KIN4LIFE, Mary Morton and many others. In addition, Anna also produces two additional shows on the E3 network; Conversations with Angie Harvey, which challenges listeners to GROW up and live their best lives, and Phenomenal Soul Sessions, hosted by Phenomenon the Poet, Comedian Sampson, and produced by HBO Def Poet Entertainer ButtaFlySoul. This combination of spoken word and comedy features the best spoken word poets from around the country while keeping you in stitches. Anna DeShawn is determined to ride media into its next era by utilizing online radio streams to tell the stories that need to be heard. Favorite Quote: "First they ignore you, then they laugh at you, then they fight you, then you win." —Gandhi Did you know? Anna has been in love with Robin Roberts all her life. Interviewing Robin would be the ultimate experience and a date with her wouldn't hurt either.
Visit website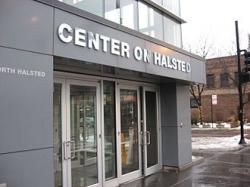 Outstanding Social Services/CBO
The Center on Halsted
Activist
Center on Halsted is the largest, most comprehensive community center in the Midwest dedicated to advancing community and securing the health and well-being of lesbian, gay, bisexual, transgender and queer (LGBTQ) people of Chicago. We envision a thriving LGBTQ community, living powerfully in supportive and inclusive environments. Center on Halsted brings people together through engaging and entertaining programs including cooking classes, athletic competitions, social events, art shows, computer classes and theatrical productions. We offer support and services that aid community members in participating in common practices, increasing their interdependence on one another through joint action, and finding ways to see themselves as part of a larger LGBTQ movement. We are proud to see over 1000 people walk through our doors every day, and we are able to meet their needs thanks to the dedicated support from volunteers, community members and philanthropists. Center on Halsted is honored to be recognized by the Esteem Awards and proud to be included among so many other notable honorees. For more information, please visit www.centeronhalsted.org or call 773-472-6469.
Visit website

Special Recognition Award
The Chicago Gay & Lesbian Hall of Fame
Activist
The Chicago Gay and Lesbian Hall of Fame is both a historic event and an exhibit. Through the Hall of Fame, residents of Chicago and the world are made aware of the contributions of Chicago's lesbian, gay, bisexual, and transgender communities and the communities' efforts to eradicate homophobic bias and discrimination.
With the support of the City of Chicago Commission on Human Relations, the Advisory Council on Gay and Lesbian Issues (now the Advisory Council on Lesbian, Gay, Bisexual and Transgender Issues) established the Chicago Gay and Lesbian Hall of Fame in June 1991. The inaugural induction ceremony took place during Gay and Lesbian Pride Week at City Hall, hosted by Mayor Richard M. Daley. This was the first event of its kind in the country.
The Hall of Fame recognizes the volunteer and professional achievements of lesbians and gay men, their organizations, and their friends, as well as their contributions to the lesbian and gay community and to the City of Chicago. This is a unique tribute to dedicated individuals and organizations whose services have improved the quality of life for all of Chicago's citizens.
Induction into the Hall of Fame symbolizes that the recipient either has made a contribution with far-reaching effects on the quality of life for Chicago's lesbian and gay community or the city of Chicago, or has made a significant long-term contribution to the well-being of Chicago's lesbian and gay community. The Chicago Gay and Lesbian Hall of Fame is privately funded through generous donations from individuals, businesses, and organizations. Staff support is provided by volunteers.
Visit website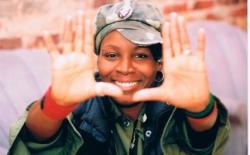 Artistic Expression:
Coquie Hughes
Film Director/Producer
Coquie Hughes is an award winning filmmaker with films that have appeared in festivals throughout the United States and bordering countries. Through her production company, SeeTruePeace Entertainment Group, she has written, produced & directed numerous feature and short films. She is also a playwright and stage director, producing over a dozen stage-plays. She is the founder and lead instructor of Lights Camera Youth Action, a media arts education program geared toward disenfranchised youth. She is a native Chicagoan where she currently resides as a single mom with her 6 year old daughter, Peacejourney, and her 5 year old son, Truth. Her motto is: If God is for you, who can stand against you.
Visit website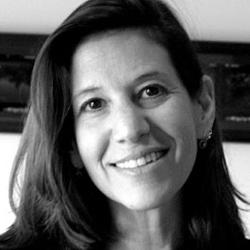 Outstanding Service, Female
Jane M. Saks
Activist
Ms. Saks is the founding Executive Director of the Ellen Stone Belic Institute for the Study of Women and Gender in the Arts and Media. The Institute is a creator and curator of innovative work and ideas investigating issues relating to women and gender through all the arts and media. The first and only entity of its kind in the nation, the Institute offers an innovative approach that merges arts and cultural production with critical theory, research and education. The Institute addresses human rights, access, representation, equity and participation, as well as race and class, using the arts and media as a central means of social change, educational, policy engagement and advocacy.
As a cultural advocate, arts producer, writer and educator she has worked to challenge and champion issues of gender, sexuality, human rights, race and power within the worlds of arts and culture, politics and civil rights, policy and advocacy, academia and philanthropy.
Currently, she serves on several boards and committees including: Trustee Nathan Cummings Foundation, Program Committee Chicago Council of Foreign Affairs, Co-Chair, Chicago Foundation for Women's Lesbian Leadership Council, Radio Diaries of National Public Radio, Friends of the South Africa Constitutional Court Architecture and Art Programme Committee, OUT at Chicago History Museum, Program Committee, Chicago Committee of the African Women's Development Fund and Human Rights Watch. She is a Fellow in the Chief Executive Program of National Arts Strategies, 2011-2013. She is a member of the Mayor's Cultural Advisory Council for the City of Chicago.
She is a published poet and, as a writer collaborates with visual artist and architects including, Jim Hodges, Kerry James Marshall and Inigo Manglano-Ovalle.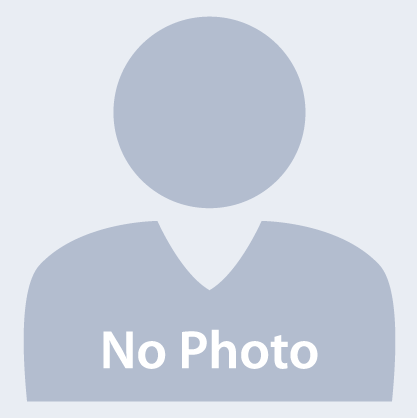 Outstanding Service, Youth: Local
Anthony Singleton
Activist
Anthony Singleton was 18 when he first began doing AIDS/HIV and STD prevention work. Growing up, a condom was never offered to him and even though he was engaging in high-risk activities no one ever bothered to inform him about possibly contracting HIV or an STD. Now as a 22 year old Health Educator at The Center on Halsted, and last year's winner of The Windy City Times 30 under 30 Award, Anthony not only serves as a voice for the infected or at-risk youth but seeks to normalize HIV Testing and HIV conversation around testing and treatment in communities of color. At the Center on Halsted, Anthony works on two grants, one being the Youth Empowerment project which is a model HIV prevention program that has been specifically designed to address the needs of young, gay and bisexual men. The other grants looks to expand HIV testing beyond the Center and into gyms, recovery centers, churches, clubs, health fairs, and even schools. Additionally, Anthony also devotes his time to the Emerge Study Project through the University of Michigan, which focuses on preventing HIV infection among African American men ages 16-21 who have sex with other men through a behavioral intervention. Through his involvement in the project's Youth Action Board, Anthony has been instrumental in identifying the important topics to discuss in the intervention as well as in the development of the intervention materials and activities. Since this intervention catches youth at the age where dating and fitting in is important, it addresses a lot of stigma and creates a life plan for men of color.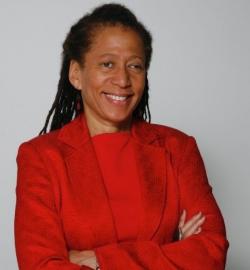 Outstanding Newspaper Reporter
Laura S. Washington
Writer
Since the 1980s, Laura S. Washington has stood up publicly for lesbian, gay, bisexual, and transgender equality both as an official in the administration of Mayor Harold Washington and through her own voice in Chicago's communications world. As deputy press secretary to Mayor Harold Washington, she supported the mayor's efforts to institutionalize fairness in city government for LGBT people. As editor of the influential magazine, The Chicago Reporter; columnist for the Chicago Sun-Times; and WLS-TV political analyst, she has exposed the public to news, information, and analysis about LGBT communities. Her columns and articles have detailed subjects as: the Chicago History Museum's groundbreaking 'Out in Chicago' exhibition in 2011; the influence of LGBT activists and organizations on Illinois' electoral campaigns; debates about public safety on Halsted Street; suggested parallels between gay and African American entrepreneurship and activism; funding disparities for AIDS organizations serving minorities and many other issues. Her work has been honored with dozens of local and national awards, including two Chicago Emmys, the Peter Lisagor Award, the Studs Terkel Award for Community Journalism and the Racial Justice Award from the YWCA.
Washington also served for six years as the Ida B. Wells-Barnett Professor at Chicago's DePaul University, named for an investigative reporter and courageous Chicago suffragist, teacher, civil-rights activist, and urban reformer in the late 19th and early 20th centuries. Her work has been honored with dozens of local and national awards, including two Chicago Emmys, the Peter Lisagor Award, the Studs Terkel Award for Community Journalism and the Racial Justice Award from the YWCA. Newsweek magazine named Washington one of the nation's "100 People to Watch" in the 21st Century. Newsweek said: "her style of investigative journalism has made (the Reporter) a powerful and award-winning voice."
Visit website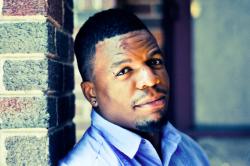 Outstanding Service, Male
Tim'm West
Performer
Tim'm T. West is a poet, professor, HipHop artist and activist who has, for more than a decade, traveled around the nation speaking about a variety of issues at the intersection of masculinity and social justice. A graduate of Duke University (BA), The New School for Social Research (MA), and Stanford University (MA), he is author of several books, Hip-Hop projects, and is widely anthologized. Tim'm presently spends most of his time mentoring youth in both social justice activism and creative arts as Associate Director of Youth Programs at Chicago's Center on Halsted.
Visit website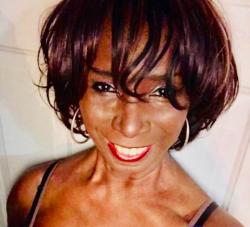 Outstanding Service, Transgender
Z Jae Williams
Activist
PrideIndex.com congratulates Z. Jae WIlliams for her service on behalf of the LGBTQ Youth. It is her commitment and dedication the Broadway United Methodist Church's Youth Lounge that she is being recognized.
Visit website