2015 Chicago Finalist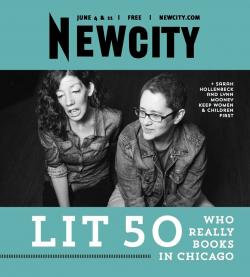 Outstanding Magazine: Local
NewCity mag
Writer
Newcity is an independent, free weekly newspaper in Chicago that specializes in music, stage, film, and art and is notable for launching the careers of numerous cartoonists and writers and art critics. The publication was described by the Chicago Tribune as "sophisticated" and as an "alternative weekly" which was a niche publication in the digital space in 2005. Its circulation within Chicago is about 70,000. A popular issue is its Best of Chicago feature in writers assign the best and worst of Chicago culture and politics. It covers issues such as traffic congestion; for example, a recent editorial called for the city to value walkers as much as drivers. The publication was launched in the early 1990s and was one of the first newspapers to publish the work of cartoonist Chris Ware as well as Harvey Pekar and his collaborator Tara Seibel. Newcity also published comics by Ivan Brunetti and non-fiction graphic journalism by Patrick W. Welch and Carrie Golus. Newcity's senior editors included Tom Lynch as well as writer Nate Lee. Newcity also publishes writers including Michael Nagrant who also writes for the Huffington Post. It also had movie reviews by critic and photographer Ray Pride. Source: Wikipedia
Visit website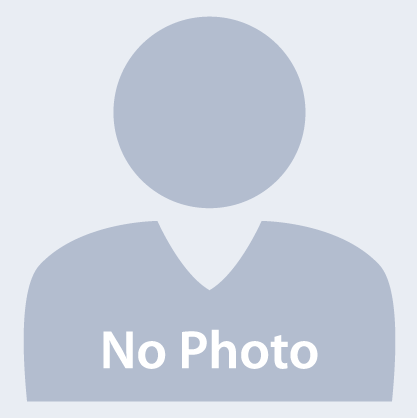 Outstanding Newspaper or Reporter, Local
Opus Chicago
Writer
PrideIndex.com Esteem Awards congratulates Dane Tidwell and the staff of Opus Media Network. The company's specialties include news, media, public policy, LGBTQ community issues, social media, strategy, branding platforms. Tidwell is the former managing publisher of Gay Chicago.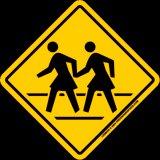 Artistic Expression, Local
Sharon Zurek for Dykes Delicious Film Series
FIlm Producer
Sharon Zurek Co-Founder and Curator of Dyke Delicious at Chicago Filmmakers
Sharon Zurek is the owner of Black Cat Productions in Chicago and enjoys working on independent features and social issue documentaries, especially those focusing on strong women and queer content. She is an award winning filmmaker with an extensive background in film production and postproduction.
She is a co-founder and curator of the monthly film screening series Dyke Delicious at Chicago Filmmakers twelve years ago with other volunteers from the Reeling LGBT Film Festival.
Dyke Delicious was founded by film loving lesbians — festival volunteers and dedicated audience members. Now in our 12th season, we always try to find stories that entertain and more often educate the viewer. Our choices may not always be P.C. but they certainly will start a conversation. We have premiered up and coming lesbian artists, hosted evenings with long established filmmakers and have had the gall to include films and videos by or about straight folk.
Our most common thread is to celebrate strong women. We are a diverse community of women and feminists who are open to seeing beyond our everyday perspective and to have spirited conversations with our sisters, straight friends and family.
Visit website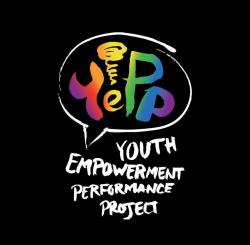 Spoken Word, Local
Youth Empowerment Performance Project (YEPP)
Performer
YEPP seeks a safe environment for Lesbian, Gay, Bisexual, Transgender, and Queer (LGBTQ) street-based youth to explore their history, investigate new ways to address their struggles and to celebrate their strengths through the process of developing a theatrical performance piece. We work with the ensemble members for one year: 6 months in the story telling, individual-group healing, and theatrical performance piece development, and 6 months traveling around the country performing, creating awareness and educating communities about LGBTQ street-based youth issues. As part of our mission to create awareness and educate communities, we facilitate workshops in which we incorporate theatre of the oppressed and popular education techniques. www.wesayyepp.com
Visit website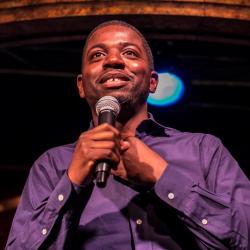 Future Leaders Outstanding Millennial: Local
Jamie Frazier
Activist
A fresh voice . . . These are words that people often use to describe Jamie Frazier, affectionately known as, Pastor J. Jamie is dedicated to doing ministry that is distinctively Christian and intentionally justice-oriented. A native of Moncks Corner, South Carolina, Jamie, like Timothy of the New Testament, owes much to the mother, Irene Frazier, and grandmother, Dorothy Frazier, who raised him. These two women taught Jamie the importance of serving God and loving all people.
Upon his graduation from Berkeley High School, Jamie attended Vanderbilt University on a full-tuition scholarship. While at Vandy, Jamie served as Student Government Executive-Vice President. In addition, he started an African-American campus ministry called Jeremiah Generation in spring, 2005. "JG," as most know it, was launched with just five other students. Within a few months, under Jamie's leadership as JG campus pastor, the organization regularly drew nearly 100 Black students to its worship experiences. At the time, there were only about 500 African-American undergraduates at Vanderbilt.
Jamie moved to Chicago in January, 2010. Since that point, he has spent two years as a youth pastor in the suburbs of Winnetka, as well as Wauconda. Over the years he has worked in churches of varying Christian traditions ranging from independent and Lutheran (ELCA) to Baptist and United Methodist as well as to UCC and Pentecostal.
An ordained Pentecostal pastor and seminary student, he has recently answered the call to start a church, The Lighthouse Church of Chicago. The heart of this church's mission is clearly expressed in its motto: "Passionate About Jesus. Serious About Justice." The Lighthouse strives to be a church that reaches people of every sexual orientation, race, age, and marital status.
Visit website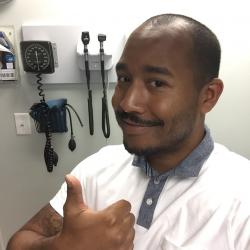 Outstanding Service, Male: Local
Erik Glenn
Activist
Erik Glenn is a social service professional with over 10 years of experience serving communities of color. He's fueled by a love for Black and Brown communities who live and love in diverse ways. Erik was born and raised in southwest Detroit, son to working class parents. He earned his Bachelor's degree in Creative Writing and LGBT studies from University of Michigan and his Master's degree from the University of Chicago School of Social Service Administration, focusing on the intersection of social work and nonprofit management. Over the last ten years, he's cultivated a career in community development, with a focus on HIV prevention -- from work as a Hotline Resource Counseling and Trainer for the State of Illinois HIV/STD Hotline, HIV Case Management with Chicago House & Social Service Agency, and Safe Sex Forum Expert for TheBody.com. Today, as Program Manager for Chicago Black Gay Men's Caucus, he champions a three-tier strategy of community building, HIV prevention & linkage to care, and stakeholder engagement through oversight of an integrated services model. He's also involved with initiatives such as Chicago Area HIV Integrated Services Council, Fahrenheit Chicago, University of Chicago's South Side Stories Program, the Protect Our Patients campaign, and the Caucus's own Healthy is Sexy Lifestyle Campaign.
Erik believes a love ethic is our road to social equality, something bell hooks would describe as a combination of care, commitment, knowledge, responsibility, respect and trust. This award is a sign of how his vision is part of a collective realization that salvation can only be won together.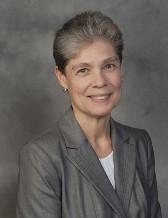 Outstanding Service, Female: Local
Mona Noriega
Activist
Mona Noriega, appointed by Mayor Emanuel in 2011, serves as the Chairman and Commissioner of the Chicago Commission on Human Relations. The Commission works to address prejudice and discrimination, supports victims of hate crimes, and enforces the City of Chicago's anti-discrimination laws. Noriega earned an MBA and an MPA from the University of Illinois at Chicago.
In 1993, Noriega helped open the Midwest office of Lambda Legal Defense, which advances the civil rights of LGBT individuals, and then returned to serve as Midwest Regional Director in 2001. In 1995 Mona co-founded Amigas Latinas, an organization committed to the empowerment and education of Latina lesbian, bisexual and questioning women. In 1999 Noriega was founding co-chair and senior bid consultant to bring the Gay Games to Chicago.
Most recently Noriega organized the 2014 Hate Crime Summit hosted at UIC, received the 2013 OUTstanding Individual Award at Out For Work, and was recognized by State's Attorney Alvarez at her annual 2012 Pride Reception and Awards Ceremony.
Currently Noriega is a member of the LGBTQ Coalition for Immigrant Rights, Hate Crimes Coalition, serves on the board of Mujeres Latinas en Accion, and annually serves as an Honorary Co-Chair of Chicago Build the Peace Committee.
Visit website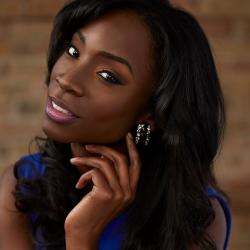 Outstanding Service, Transgender: Local
Angelica Ross
Activist
At the intersections of gender, class, race, and religion, Angelica Ross has made a career out of helping others navigate the challenges that come along with being a member of more than one minority. In February of 2013, Angelica joined the Trans Life Center project from Chicago House and Social Service Agency and developed an employment program specifically geared towards transgender and gender non conforming job seekers. Angelica provided one on one career coaching, facilitated group job readiness and wellness workshops, and also trained Chicago corporate and government agencies to be culturally competent on trans issues in employment. Over the span of 10+ years Angelica built a creative design business that began in the margins of society, outside the formal education system. Angelica is now the Executive Director and CEO of TransTech Social Enterprise, a training academy and apprenticeship program that aims to empower, educate and employ the trans community through the use of technology while promoting innovation, independence and entrepreneurship. Miss Ross also continues her work with the National Gay and Lesbian Task force as a faculty member for the national Trans Leadership Academy.
Angelica's mission is to spread a message to all people, transgender and cisgender alike that their lives and the journey of their lives are uniquely sacred, and valuable. To Miss Ross, the saddest thing in the world is someone never finding out how valuable and powerful they really are. Angelica Ross is also a very creative spirit, a singer/songwriter whose music and lyrics are centered around love, a photographer who is able to capture the beauty in all things, and a writer whose written and spoken words are meant to challenge, motivate, inspire.
Visit website