2009 Chicago Finalist

Podcast of the Year, Local
Amy Matheny Windy City Queer Cast
Disc Jockey
Amy Matheny Windy City Queer Cast
Since 1998, Amy Matheny has been a voice for the GLBT community. She joined LesBigGay Radio, the country's first daily GLBT radio show and GLAAD award winner. In 2001, LesBiGay Radio was purchased by Windy City Media Group and became Windy City Radio Sunday nights on WCKG. Then in 2006 they moved to the new media podcast age creating the Windy City Queercast, which brought current GLBT news and entertainment to iPods, mp3 players and computers around the world. As Main host/Producer, Matheny assembled a diverse and far-reaching team of co-hosts to represent the GLBT community from Trans performer Alexandra Billings in Los Angeles, star of The Big Gay Sketch Show (Logo) Colman Domingo in New York, Chicago actor/singer/director Stephen Rader and Second city actor Mitchell Fain, Proud FM Toronto DJ Deb Pearce and Ms. Cleo, spiritual guide and celebrity. Diversity of voice is an essential as evident with newscaster Kirk Williamson, film critic Richard Knight Jr., news editor Andrew Davis, and "Bi the way" with Cyn & Jack. The Windy City Queercast brings 11 years of radio experience to the podcasting world combining local, national and world news with celebrity interviews, gossip, and talk. Plus it is just a whole lot of fun! Listen to any of the shows at www.windycityqueercast.com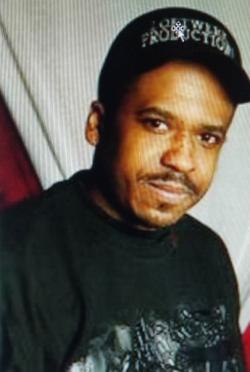 Promoter of the Year Male:Local
Craig Loftis of Loftwerk Production
Businessperson
Craig Loftis of Loftwerk Production
Craig Loftis, aka Grand High Priest, has been in the Chicago music scene since 1979. He first came on the scene as a party promoter, starting what was to become one of Chicago's most successful social clubs...VERTIGO. In 1981, after having problems with booking D.J.s, he became a dj himself, and that was when it all began. Realizing That Music was his true gift from God, he decided to take it further by attending the Columbia College in Chicago where he received a degree in Art and Entertainment Management and Sound Engineering. In 1983, he redesigned the lighting and sound system for 2 clubs owned by Jim Flint, The Baton Show Lounge and the Re Doubt. During this time Craig was also working very closely with the 'Godfather of House', Frankie Knuckle at the PowerPlantwhere Craig was Frankie's personal sound engineer and opening DJ. Craig and Frankie worked on the development of Frankie's production company PowerPlant LTD along with various remixes of existing songs. When Frankie decided to leave Chicago in 1988, Craig was offered the position as chief engineer in charge of production for DJ International Records where he remained for the next eight years. In that time Craig engineered, mixed and produced songs for Fast Eddie, Tyree Cooper, Julian Perez, Badboy Bill, Frankie Hollywood Rodriguez, Joe Smooth, Sterling Viod, Paris Brightledge and Mike Dunn just to name a few. In 2000 Craig's career moved forward as strong as every, he started a new promotion company, Loftwerk Productions and is responsible for some of the hottest party's in Chicago. Lotwerk Productions Has worked with such artist as Loleatta Holloway .Ava Cherry, Sharon Pass, Darryl Pandy, Byron Stingley, Rochelle Flemming, Georgy Porgy and Martha Wash. It was at that time he became a member of the Slang Music Group a remixing company based in Chicago. During his time with Slang, Craig has done mixes on such artist as Pink, Kelly Price, Sisco, R-Kelly, Ruff Endz, Backstreet boys and Whitney Houston. Craig's also an active member of The Nu Bang Clan a collection of DJ's who have aligned themselves under one accord, to bring the world the best new music that the club/underground community has to offer. Email: grandhighpriest@aol.com

Outstanding Magazine Local
Go Guide
Writer
The GoGuide is a monthly glossy lifestyle guide for Chicago's GLBT community on the go. From food to fashion; culture to fitness; real estate to interior design; we cover a variety of lifestyle subjects that appeal to a diverse, sophisticated gay community, all in a convenient pocket size with a chic, stylish look and an urbane point of view. We offer informative monthly event coverage, entertaining celebrity interviews, tips and advice from Chicago experts, must-see social pages, up-to-the-minute bar and restaurant listings, and guides to everything from gift buying to pet sitting; green living to gardening; galas to spas. Our target audience is 21-49, gay and lesbian, bisexual and trans-gendered, multi-ethnic and multi-cultural. They're design experts, wine connoisseurs, party planners, arts enthusiasts, pet lovers, weekend warriors, foodies, fashionistas and fitness fanatics. Technology savvy and well traveled; they share a love for the city of Chicago and a zest for enjoying all it has to offer. We are their GoGuide!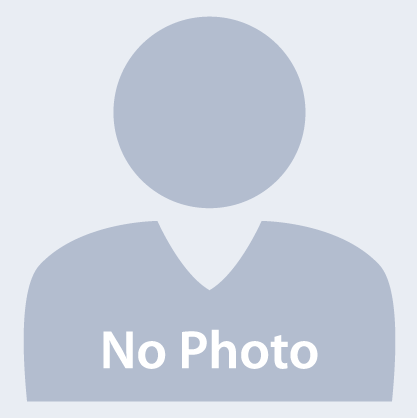 Institutional
Lambda Legal
Activist
Lambda Legal has been making the case for equality on behalf of lesbians, gay men, bisexuals, transgender people and those with HIV across the nation for more than 30 years. Our impact strategy combines groundbreaking work in the courts with innovative education and policy advocacy to change the hearts and minds of the public — and to teach people how to make sure that LGBT civil rights are respected. Through our offices in New York, Atlanta, Chicago, Dallas and Los Angeles, we average over 60 cases at any given time, tackling a range of issues including marriage, relation¬ships and parenting; employment; HIV; health care; transgender rights; youth issues; and the battle for fair courts. Lambda Legal's mission is to achieve full recognition of the civil rights of lesbians, gay men, bisexuals, transgender people and those with HIV through impact litigation, education and public policy advocacy and our work is an integral part of the continuing struggle for civil rights in America.
Visit website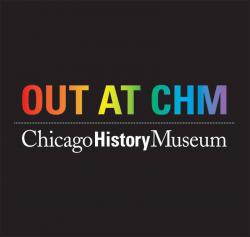 Special Recognition: Local
Out at CHM
Activist, Performer
The Chicago History Museum cares for, showcases, and interprets over 22 million authentic pieces of Chicago and U.S. history in its collection. The Museum's ability to illuminate the past is a reminder of what happened once upon a time, sheds light on the present, and compellingly informs the future. The Chicago History Museum offers informative and interactive exhibitions and programming including a wide-range of public programs. This includes panel discussions, lectures, walking tours, bus and 'L' tours, book signings, and performance events. The Out at CHM series addresses the long and storied history of gay, lesbian, bisexual, and transgender people in Chicago. In 2010, the Museum will be entering the seventh year of programming for the series. Past programs have included topics on sexual politics, transgender activism and gays and lesbians in sports, music, art, and fashion. The Elizabeth Morse Charitable Trust is the presenting sponsor of Out at CHM. Additional support has been provided by The Pauls Foundation. The series is presented in partnership with the Center on Halsted.
Visit website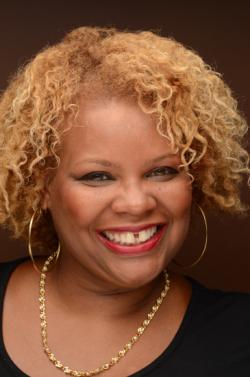 Promoter of the Year, Female: Local
POWWOW
Performer
C.C. Carter founded Pow Wow, Inc, a weekly spoken word venue, that has received honors and award recognition for being a safe space for women to develop, showcase and listen to other women artists. The Mission of POW-WOW, Inc. is to support, develop and increase the visibility of women artists particularly those of color in an effort to create social change and gender consciousness around issues of media representation, inclusive cultural arts documentation and political awareness of how we fit in the scope of global affairs. The mission of Young Chicago Authors is to encourage self-expression and literacy among Chicago's youth through creative writing, performance and publication. YCA provides student-centered, artist-led workshops free to youth ages 13—19 in schools and communities. Our process emphasizes artistic development, mentorship, and creating safe spaces where a young person's life matters. We believe that through their words, young people can promote respect and remove barriers to transform their lives and society.
Cc Carter on the Anna DeShawn Show https://www.blogtalkradio.com/e3radio/2010/05/07/cc-carter

Outstanding Social Services Agency /CBO: Local
South Side Health Association's Luck Care Center
Activist
In 1994, Sherry L. Luck, M.D. founded the Roseland Community Hospital HIV/AIDS clinic. Dr.Luck had a vision of providing much needed care for HIV positive patients and their families in an area that is medically underserved and service resource poor- the far southside of Chicago. In 1999, the Luck Care Center clinic was William Johnson, MD dedicated in honor of her memory. Carrying on this tradition of medical excellence and expert care for predominantly racial/ethnic minority populations on the far south side of Chicago, Dr. William A. Johnson, and a board certified Internal Medicine Physician and the former Medical Director of the Luck Care Center, founded the Southside Health Association in 2001. The Southside Health Association is a 501 (c) (3), not-for-profit organization founded to address the psychosocial care needs of persons with HIV/AIDS who reside in the far south region of Chicago. The Southside Health Association, as the not-for-profit umbrella of the Luck Care Center, shares the mission of providing holistic, comprehensive, compassionate care to HIV positive patients by engaging the patient as a partner in the management of HIV/AIDS in addition to reducing and eliminating high-risk behaviors. The Southside Health Association currently employs fifteen (15) professional and caring full and part-time staff members. Southside Health Association currently provides 18 different services for HIV positive patients.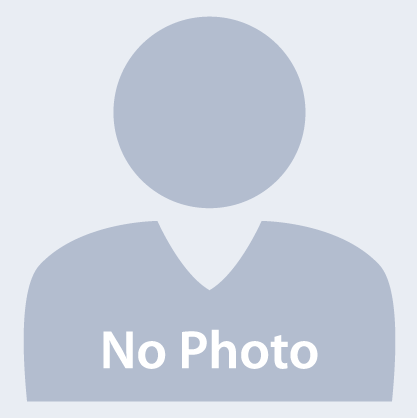 Artistic Expression, Local
The Little Black Pearl Art and Design Center
Performer
The Little Black Pearl Art and Design Center provides opportunities for youth and adults to deepen their creative involvement with the arts through visual arts and design, while cultivating entrepreneurial skills. LBP is committed to enriching the social and economic development of its communities through education, training, and investment in the arts. The long-term goals of Little Black Pearl include: • Encouraging youth with limited resources to pursue their creative talents as artists.
• Promoting team building and a sense of community through creative responsibility and adult mentorship.
• Creating an Art and Design Center that fosters entrepreneurship and serves as a catalyst for economic and community development
LBP's vision is to use visual arts to nurture the artistic expression and skills of youth; educate them on sound business concepts, disciplines and practices; and provide an opportunity for youth to market their work within the neighborhood and broader community. LBP provides quality visual arts education and entrepreneurship training to underserved, at-risk youth attending Chicago Public Schools. Our signature program is the Arts=Smarts After School and Summer Program utilizing enterprising workshops including pottery, woodworking, welding, painting, glass blowing and computer graphics.
Visit website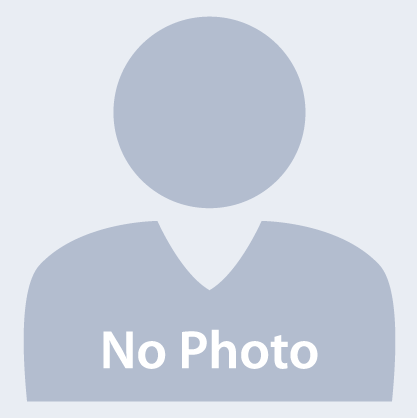 Outstanding Newspaper/Reporter: Local
Andrew Davis
Writer
Andrew Davis has taken the long road to journalism. Born in South Carolina, he grew up in Virginia, attending Randolph-Macon College, where he majored in biology. After moving to Chicago in 1989, he pursued a Ph.D. in microbiology but ended up graduating from Northwestern University Law School. While working at a firm in the mid-'90s, he started as a freelancer for what was then known as OUTlines, writing columns about the then-new concept of the Internet. Gradually, his duties expanded and, in 2004, he became a full-time reporter for Windy City Times. In 2007, he became managing editor. Andrew has won awards in journalism, including The Max Robinson Media Communication Award (named after the national ABC News anchor who died of AIDS in 1988) from Let's Talk, Let's Test Foundation; other awardees from that ceremony were then-Senator Barack Obama, Fox News Chicago anchor Robin Robinson and AIDS activist Ida Byther-Smith. Andrew believes that the most rewarding part of his job is informing readers about the diverse people, events and news developments that occur regionally, nationally and even internationally.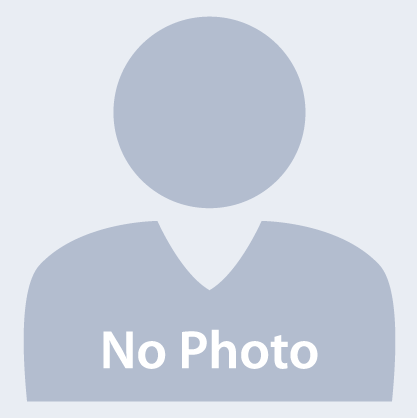 Outstanding Service, Female: Local
Alicia Ozier
Activist
Alicia Ozier is honored for saving a flailing organization that was, and still is, vital to the LGBT and African American community. When she took on the task she walked into a situation that most would have turned around and walked away from. She truly saw its importance and was determined to make the organization survive. So, she began with minimum funding for TaskForce to function and applied for many grants (through a sleepless process) and successfully obtained several major grants through CDPH, IDPH and CDC, in addition to a number of smaller grants. She created new signature programming for the organization; one of which is a youth program called Adolescent Community TaskForce Network (ACTN) on the west side of Chicago. She has successfully expanded TaskForce into the faith based community,helping create and also serving as Executive Director of the Illinois Faith Based Association (IFBA) She has provided both breast and cervical cancer screening for low income women in addition to teaching the faith based community about HIV prevention and helping them to initiate programs in their own churches. She has worked to help them understand the importance of embracing all people regardless of sexuality. She has given TaskForce and the community her all and then some. She truly is a community hero!